Master YouTube Video Marketing
Get updated video SEO techniques to master YouTube marketing with The YouTube Video Marketing Success ebook.
Learn methods to improve your YouTube video watch time and engagement using the latest YouTube SEO techniques. Explore new technical tools and tips you need to increase your rankings to move past the competition.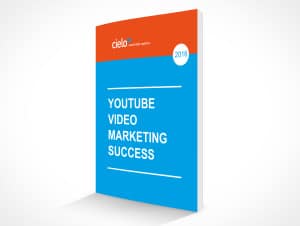 YouTube Video Marketing Success. An 18-page comprehensive ebook that outlines an effective video SEO strategy with measurable results:
Understanding content relevancy and increasing engagement

Choosing keywords and optimizing YouTube metadata

The importance of playlists and channels

Using captions and transcripts: your secret weapon and marketing goldmine