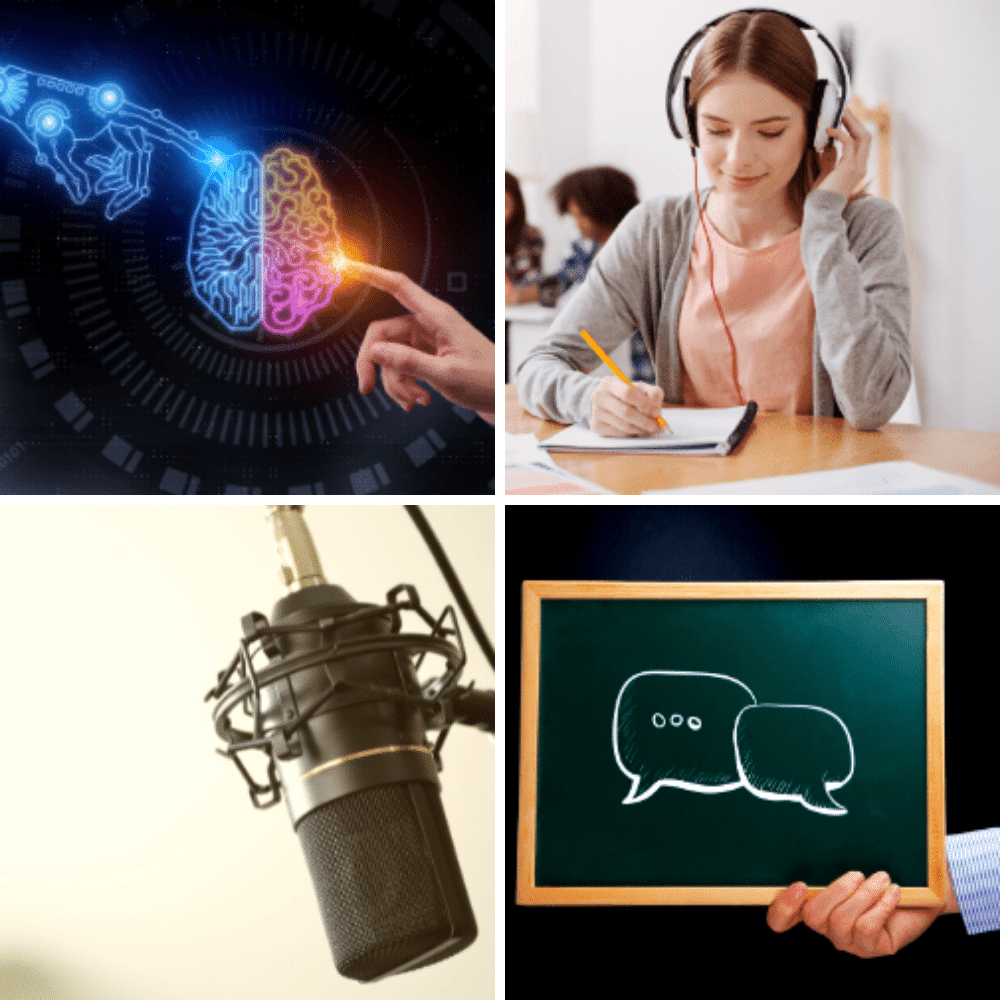 The cielo24 Advantage
 We apply best-in-class AI with human curation to produce highly accurate media data at scale for content creators to power asset search, discovery, global reach, and accessibility. 
Captions and Transcripts
Our industry-leading captioning and transcription services
At our low, competitive rates, cielo24 captioning and transcription services are high-quality, affordable, and compliant with legal regulations.
Audio Description
Taking accessible video to the next level
cielo24's new Audio Description solution brings an improved video experience to people with low vision, vision impairment, and blindness.
AI Training
Bridging the gap between AI training and accuracy
cielo24 AI develops custom topic-based language models and training data, which help reduce barriers to AI adoption.
Which Product is Right For You? 
Captions & Transcripts
Mechanical – 60%-70%, AI-based captioning and transcription designed to provide indexing, keyword extraction, and enhanced search visibility, not sufficient for compliance or accommodation.
Standard Compliance – 99%, our Standard Compliance offering returns captions and transcripts for disability accommodations, increased accessibility, and enhanced learning outcomes for students.

 

Professional/Broadcast – 99%, our Professional Service (Broadcast) is an all-human workflow. It is utilized by customers who are brand sensitive, distribute broadcast-quality content, or require some custom workflow or an extraordinary amount of technical content.
Enhanced Captions – 99%, Enhanced Captions incorporate audio description text with transcript text into one file. This allows viewers with visual impairments to access transcript audio descriptions on a screen reader.  Enhanced captions are WCAG 3.0 compliant.
Live – cielo24 offers Live Captioning as part of our suite of services. There are two service levels for Live Captioning: CART (True Verbatim) and Typewell (Clean Verbatim). Services can be embedded in a third-party platform (like Zoom or other conferencing platforms) or via a separate browser experience. A transcript is available after the live event, though we recommend post-production (VOD) processing for content that will be redistributed on demand.
Use Cases: Accessibility Compliance | Mass Consumption | Corporate Communications | Accessible Audiences  | Learning Environments | SEO | Marketing | Sporting Events | Social Media 
Audio Description
Audio Description – cielo24 offers Audio Description products to support accessible video content for the blind and low-vision. cielo24 Audio Description utilizes existing gaps in dialogue and audio to provide plot-relevant descriptions of visual elements. Upon completion, the video descriptors are integrated with the audio transcript for screen reader synthesis.
Use Cases: Legal Compliance | Mass Consumption | Accessible Audiences | Learning Environments
Foreign Language Transcription/Translation
cielo24 provides native language transcription and translation to more than 31 languages.  Additional languages may be available upon request. Please let your account manager know if you intend to submit media for foreign language transcription.
Use Cases: Localization | Accessible Audiences | Legal Requirements | Mass Consumption | Learning Environments | Native Foreign Language Media
Media Intelligence
Build a powerful database from your audio and media content including identification (people, places, and things), content moderation, sentiment analysis, accessibility, and more.
Use Cases: Brand Assurance | Search | Monetization | Sentiment  | SEO
Features included with ALL cielo24 services: