99% Accurate
WCAG and ADA Compliant
Foreign Language
Translation and Trascription
Localization
Greater Reach to Untapped Audiences
Foreign Languages
31+ Languages Available
cielo24 offers foreign language services to aid your localization efforts and extend your content's reach.
cielo24 provides native language transcription and translation to more than 31 languages covering over 95% of all video content created today. Additional languages may be available upon request. Currently supported languages include, but are not limited to, the following:
Arabic

Chinese – Mandarin (Traditional)

Chinese – Mandarin (Simplified)

Chinese – Cantonese (Traditional)

Czech

Danish

Dutch

English

Finnish

French

German

Greek

Hebrew

Hindi
Indonesian
Italian

Japanese

Korean

Norwegian

Polish

Portuguese (Brazil)

Portuguese (Portugal)

Russian

Spanish

Slovak

Swedish

Thai

Turkish

Vietnamese

And More!
Foreign translations are a pivotal part of expanding into new markets. Localizing your content by utilizing foreign translation can significantly improve your content's performance with your target audiences. For example, looking to enter the consumer market in Mexico? Then translating your content from English to Spanish can go a long way in establishing and nurturing an audience in your new target market. 
Complete the form on this page to get in contact with us now and take your content to the next level!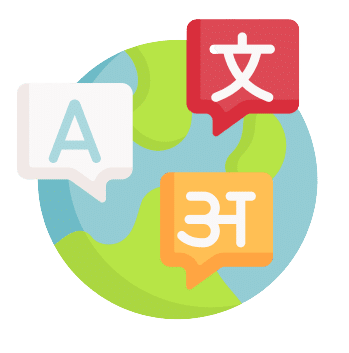 Localize your content with us!
There are vast segments of new audiences that may speak different languages. If you plan on expanding your content to a foreign language audience, localization for this target audience can pay significant dividends. Join us today!
Fill out the form for more information
We are excited to meet you