cielo24 searchable captions offer the industry's most competitive prices and turnaround options on quality captioning, transcription and media intelligence.
Many of our customers are required by federal accessibility mandates to provide 99% quality captioning. This includes educational institutions, media shown in public places, media prepared for news and entertainment programming, and media used for professional training courses. cielo24 offers the highest level of accuracy for compliance captioning, with our caption output verified by professional human transcriptionists.
Industries that take advantage of cielo24's first-rate video captioning solutions will experience:
  

Customizable workflow to adjust user access, turnaround time, fidelity, and language

  

Convenient, fast 3-48 hour turnaround time at Professional 99% quality

  

Support for multiple languages, as well as major caption and transcription formats and standards

  

Interactive transcripts with in-video search, social sharing options, and highlighting during playback

  

Seamless integration with most video platforms

  

Multi-Department support, control and billing

  

Dedicated account management and technical support

  

Flexible API
Choose from two great captioning plans based on your needs: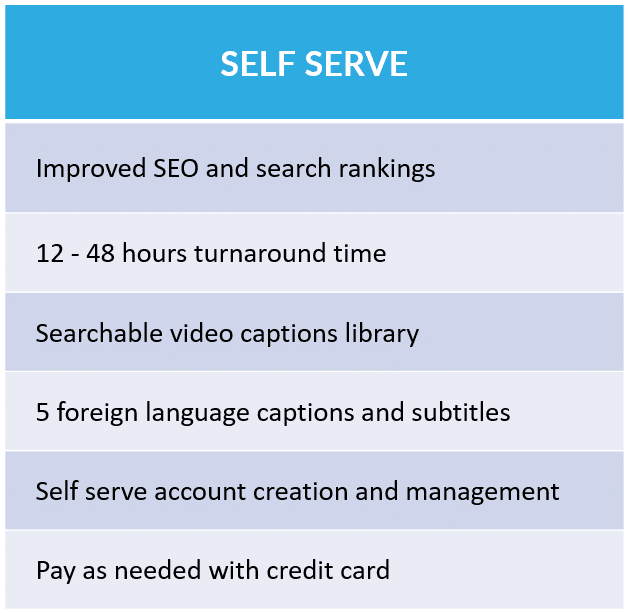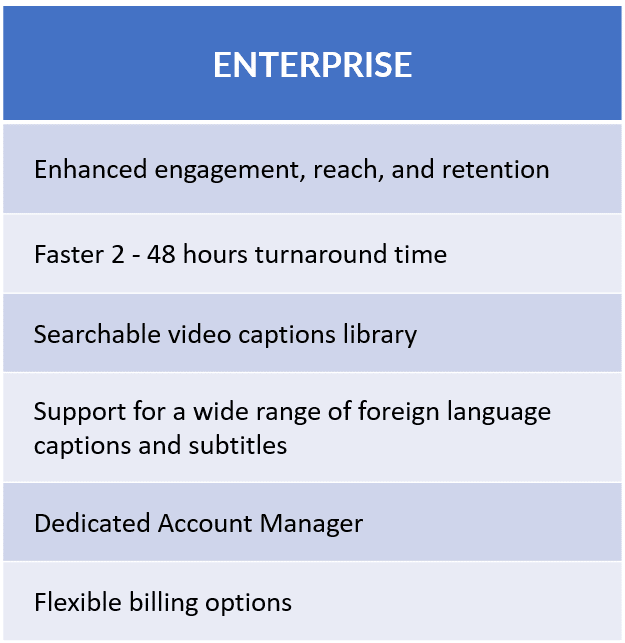 cielo24 works with clients worldwide in the online education, enterprise, government, news and media, and entertainment industries to provide quality video data solutions that help media creators maximize video investment through innovative technology.