A recent study shows that as many as 91% of consumers want to see more online video content from brands (Wyzowl, 2023) – especially publishers and news organizations.
News and publishing organizations are turning to video and audio content more than ever before. From podcasts to news clips to hyper-targeting on social media channels, the power of multimedia shows no signs of slowing down.
You can make your online media content stand out and improve content discovery by using video captions and audio transcripts.
The answer to creating a searchable video library for your news and publishing media content is to use high-quality video intelligence. This data allows you to optimize, tag, index your media assets and covert them into an online database for your audience to enjoy.
cielo24 works with companies in the news and publishing sectors to help catapult video viewership and improve engagement. Video and audio content can supplement the powerful stories being told by your organization and extend the message across the internet.
Complete the form on this page for a free trial and see how easy it is to integrate cielo24 searchable captions™ and media data.
Benefits of News & Publishing Captioning:
Content search within video or across media libraries
Meet legal obligations for hard of hearing audiences
Content-based recommendations for boosted engagement
Refined viewer targeting
Access global buying power
Optimize for silent autoplay on social media
Improved SEO and watch-times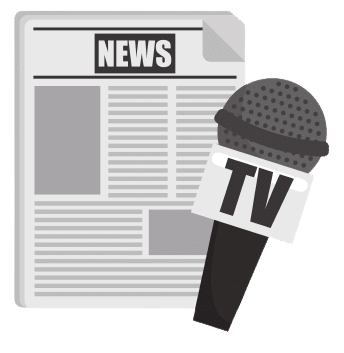 Level up your content with us!
We offer news and publishing organizations flexible plans and customization to their needs. Captioning and transcribing can help your content's SEO performance, create a searchable content database, and refine viewer targeting for optimal results. Join us today!
Fill out the form for more information. 
We are excited to meet you.
Recent Articles: News & Publishing