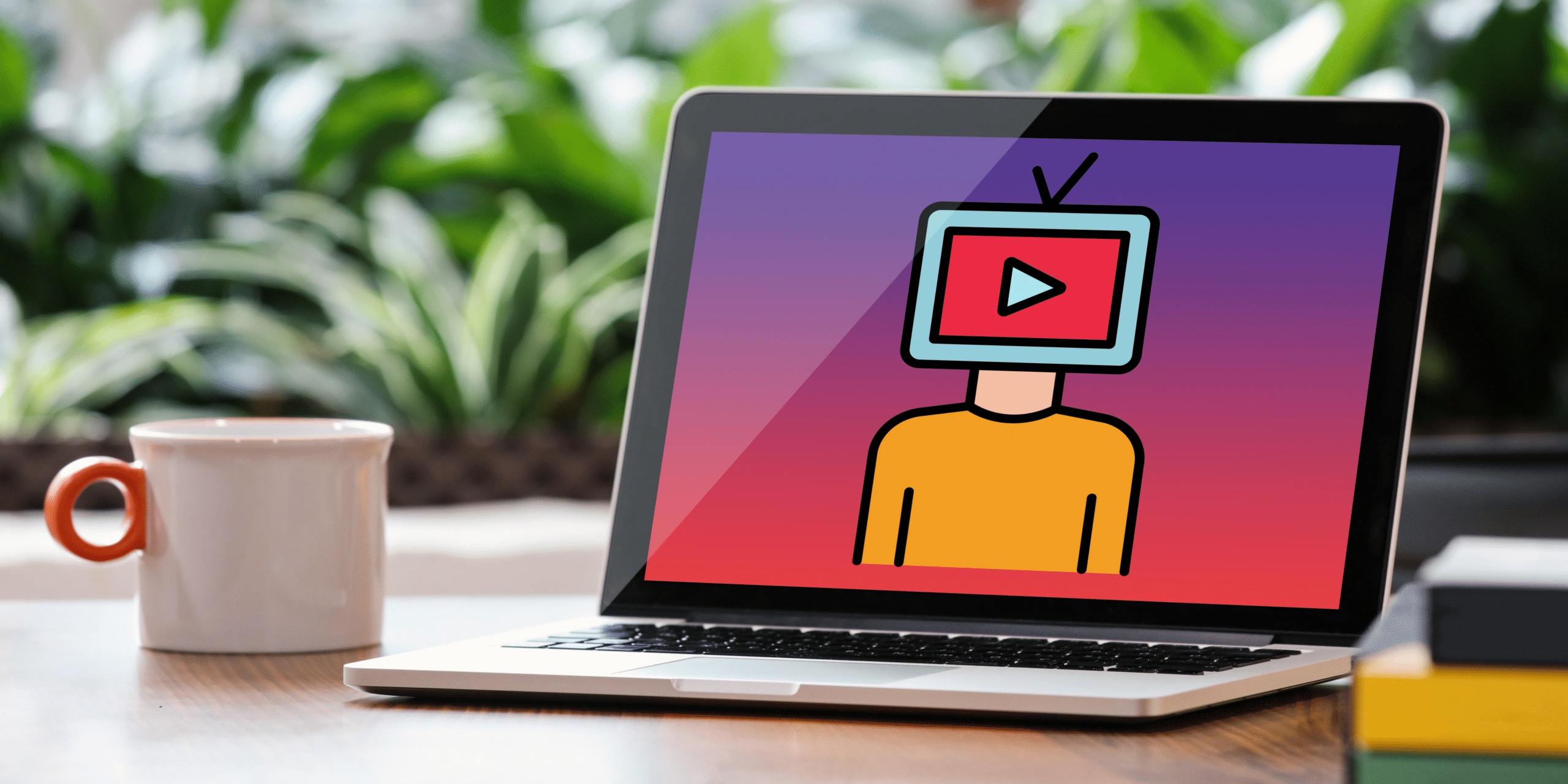 The Top 23 Video Trends of 2023
Video has become the main form of media through which marketing, advertising, sharing, and communication are done. But, there is still innovation and new uses to come. Here are the top 23 video trends of 2023. 
Social Media Video Trends of 2023
1. Micro-Videos have been on the rise since 2020, especially through the popularity of TikTok.
In 2023, Instagram reels may be poised to overtake TikTok. 87% of Gen-Z TikTok users agree that Reels is very similar to TikTok. Reels also receive 22% more engagement than regular video content. Brands that capitalize on this trend will win in 2023.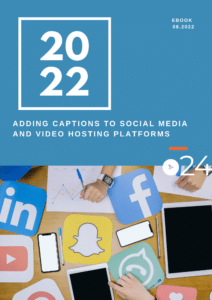 2. The Vlog industry will continue to grow rapidly. 
The popularity of vlogs is undeniable. It receives daily views from 44% of internet users. The significant breadth of vlog topics aids the popularity of the industry and will continue into 2023. 
3. Vertical Video is the norm on social media.
With the popularity of Instagram Stories and IGTV, the vertical video trend is one to watch in 2023. Facebook and YouTube also support vertical videos as can be seen through YouTube Shorts and other content. The explosion in popularity of these vertical videos in 2022 is a sign of things to come as we enter the new year. 
4. Interactive Videos are gaining steam as audiences want to interact with the brands and people they follow. 
Users want to engage with the brands they are following more than ever, and viewing interactive videos gets them to control their experience, making it more memorable.
5. Social Media Story Videos are expected to trend into 2023. 
Ephemeral content like social media stories can draw viewers in now because of the time limit on the content. Their nuance of disappearing after 24 hours creates a successful customer engagement strategy.
6. Nano-Influencer marketing has driven exceptionally high engagement rates. 
Studies show that nano-influencers, those with fewer than 5,000 followers drive the highest engagement rate, followed next by micro-influencers, users with 5,000-20,000 followers. Audiences consider micro and nano influencers to be more authentic and trustworthy. 
Video Marketing
7. Localization is an effective marketing strategy that will continue to grow in 2023.
Of the marketers surveyed for Unbabel's 2022 report, 84% say that localization has positively impacted revenue growth. This strategy increases your potential audience by reaching those outside of your current purview. 
8. Captioning is once again a major marketing trend going into 2023.
92% of consumers watch videos without sound, making it very important to provide captioning to effectively communicate with your audience. 
9. One-fourth of video marketers have adopted interactive videos.
This number is expected to grow by 50% in subsequent years.
10. Search-optimized videos are gaining steam throughout the video marketing industry.
Video is a relatively new concept for video marketers, however, it is something to keep in mind for the next few years. Video searches will become the norm when it comes to e-commerce or looking for brand information.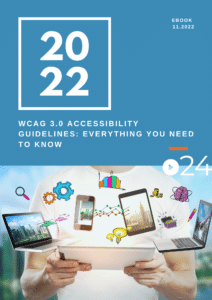 11. 5-15 second video ads are here to stay. 
With platforms such as YouTube using short ads that finish before the "Skip" button pops up, short video ads are becoming the norm for many brands marketing on these platforms. 
12. Live videos capture viewers' attention 3x longer.
Live videos can create a brand image of humanity and authenticity that attracts customers.
13. 360-degree immersive videos are gaining popularity. 
Viewers who see a 360-degree video watch the whole video 85% of the time, compared to 58.2% of regular video
14. Personalized Videos
From recorded videos or styles that look like video chats to scheduling video chats for sales, customer service, etc. purposes, person-to-person video interaction is on the rise in 2023. 
E-Commerce Video Trends of 2023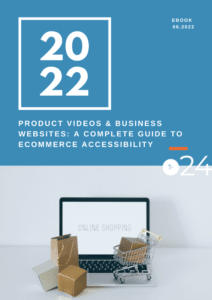 15. Shoppable Video Content
The intersection between video and e-commerce is becoming more apparent. Shoppable videos are short clips that allow audiences to click (or tap) and purchase products instantly through the video. Look for these to become the norm for product marketing through video content in 2023. 
16. Voice Search has become the norm for many consumers looking for brands and products online.
The voice shopping industry is projected to surpass $40 billion in 2023 and there are projected to be 8.4 billion voice devices globally by 2024. 
17. Product demo videos, explainer videos, and entertaining viral-style videos are among the top three types of video consumers would like to see. 
Other Technologies
18. In a study by Deloitte, more than half of the people studied desired a more "human" experience from their virtual environments. 
19. Augmented and Virtual Reality has exploded in popularity, and with the introduction of the metaverse, this is only the beginning. 
With Facebook's rebranding to Meta and the wide adoption and acceptance of mixed-reality products, it seems this is only the beginning of burgeoning technology. 
20. The global eSports audience is projected to reach 641 million users in 2023.
In 2020, Verizon became an official partner of video game developer Riot Games. eSports are still in their nascent stages but have seen significant audience engagement and interest. Thus, 2023 could be the year eSports popularity and sponsorships become mainstream. 
21. 75% of consumers expect brands to adopt new technologies to build a better consumer experience. 
The time is now to invest in technology that innovates your user experience and creates a seamless process that increases brand awareness and possibly even sales.
22. Digital Payments are on the rise as consumers can use these platforms to purchase almost anything.
The more time a person spends digitally, the more money they spend digitally. Platforms such as Zelle and Venmo have exploded in popularity. In Q3 of 2022, Zelle processed 466 million transactions totaling $127 billion. From major corporations to local convenience stores, digital payments are becoming more and more mainstream.
23. Artificial Intelligence technology in video
Creating video content at scale can be made much easier with AI technology and A/B testing can be exponentially expanded to give more specific and targeted data. AI technology is growing and innovating each year and should be a top trend to watch as we enter 2023.
2023 Video is Taking Over
2023 may bring many video trends that we have never seen before, but one thing we know for sure is that video is certainly the mainstream media of the future. If the past few years have taught us anything, it's that video is king when it comes to today's media.
These are the top 23 video trends of 2023 that are sure to come up throughout this new year. If you are interested in our video and digital accessibility services, please do not hesitate to contact us to discuss your accessibility needs or for a quote for our products!
cielo24 provides robust Video solutions for Accessibility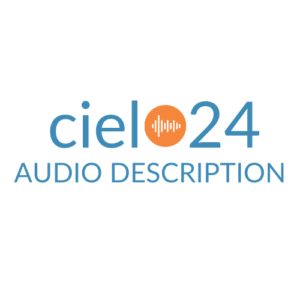 Looking for Audio Description? Get started with a WCAG-compliant Audio Description product.
cielo24's new Audio Description solution improves the video experience for people with low vision, vision impairment, and blindness. Give it a try now >>
cielo24 proudly works with organizations in all industries to improve video marketing and make your media accessible!
Our Enterprise-level accounts help companies comply with WCAG standards and are built around your specific video needs. They come with the help of an account executive, a full suite of features, such as 16+ foreign language translations, advanced media data, and our video wrapper!
Want a plan without contracts or quotes? Our Self Serve web app allows you to get started ordering video captions without having to wait for contracts or quotes. All new users are given one free mechanical transcription. Then, order more machine or human-verified captions and transcripts for less than 1$/minute.
For more information on our captioning and video intelligence solutions, contact us online or call us at 1-855-243-5624.