Not renowned for its accessibility efforts and innovations, the banking industry has become a hotbed for accessibility issues in both the physical and digital spaces. Financial institutions have an extensive reach that covers the globe with the likes of Mastercard, VISA, HSBC, J.P. Morgan Chase, and BNP Paribas. Thus, ensuring that their presence and products are accessible is of the utmost importance for these global companies.
Most banks maintain an online presence with banking platforms that can be accessed on their websites or mobile applications. However, these platforms must be developed to comply with relevant accessibility regulations and include features and tools that improve the user experience for all people.
Digital Accessibility in Banking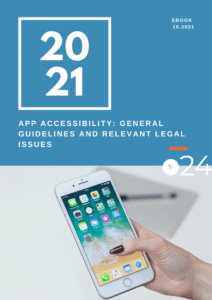 In a recent press release from Texthelp, a literacy software company, the findings from an audit on the accessibility of American banks' websites revealed a severe lack of accessibility for all 30 national and local institutions scanned. The report indicated that the accessibility of these websites was "less than satisfactory." In light of the audit, Texthelp is offering its ReachDeck software, a program that helps to scan and identify accessibility issues on websites, for free.
Though many financial institutions are beginning to invest and prioritize accessibility on their consumer-facing platforms, it is clear that there is much to be done in this industry. From designing mobile application functions to be accessed by means other than physical swiping or gestures to including robust alternative text descriptions of visual content on their websites. Accessibility can be integrated into almost any part of online platforms and should be prioritized by financial institutions which maintain large amounts of customers.
Physical Accessibility in Banking
Besides physical accessibility solutions for banking buildings or branches (this would include physical ramps, automatic doors, etc.), other physical products require accessibility solutions. This is especially true for vision impaired and blind people who use physical credit and debit cards.
Mastercard recently revealed a line of accessible cards called Touch Cards. These cards have specific physical attributes and shapes that identify them as credit, debit, or prepaid cards. This kind of design is extremely beneficial for people with vision impairments or blindness. Though it may seem like a small initiative at first, the design of the cards will allow them to be used at virtually any location that accepts Mastercard with a simple touch to pay. These innovations create much more accessible products that directly support visually impaired and blind people.
While being a leader in the financial industry, Mastercard has also been at the forefront of accessibility and inclusivity as a company. Other financial institutions should follow the standard that Mastercard has set in the industry. Not only will it benefit the companies with more happy customers and positive user experiences, but it will also greatly support the millions of people who require accessibility to use the products and services offered.
Banking Accessibility Conclusion
The financial industry is not renowned for its accessibility initiatives and can be susceptible to accessibility-related legal issues. It is important for financial companies to invest in and develop accessible platforms and products that can be used by any customer regardless of ability. Digital and physical accessibility are significant aspects of user experiences that will affect a customer's relationship with a bank or other financial institution. Thus, financial institutions must prioritize accessibility to benefit themselves and ALL of their customers.
cielo24 provides digital accessibility solutions – Captions, Transcripts, Audio Description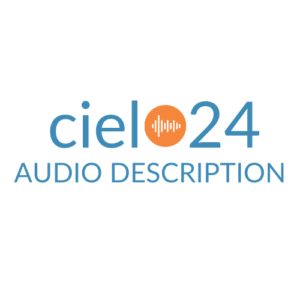 Using our own robust AI machine and human quality control, we offer a full suite of accessibility solutions. Sign up for the Self Serve web app where human-verified transcriptions and captions start at less than $1/minute. Contact us online to get started!
Looking for Audio Description? Get started with WCAG 2.1 AA compliant Audio Description product. cielo24's new Audio Description solution brings an improved video experience to people with low vision, vision impairment, and blindness. Give it a try now >>