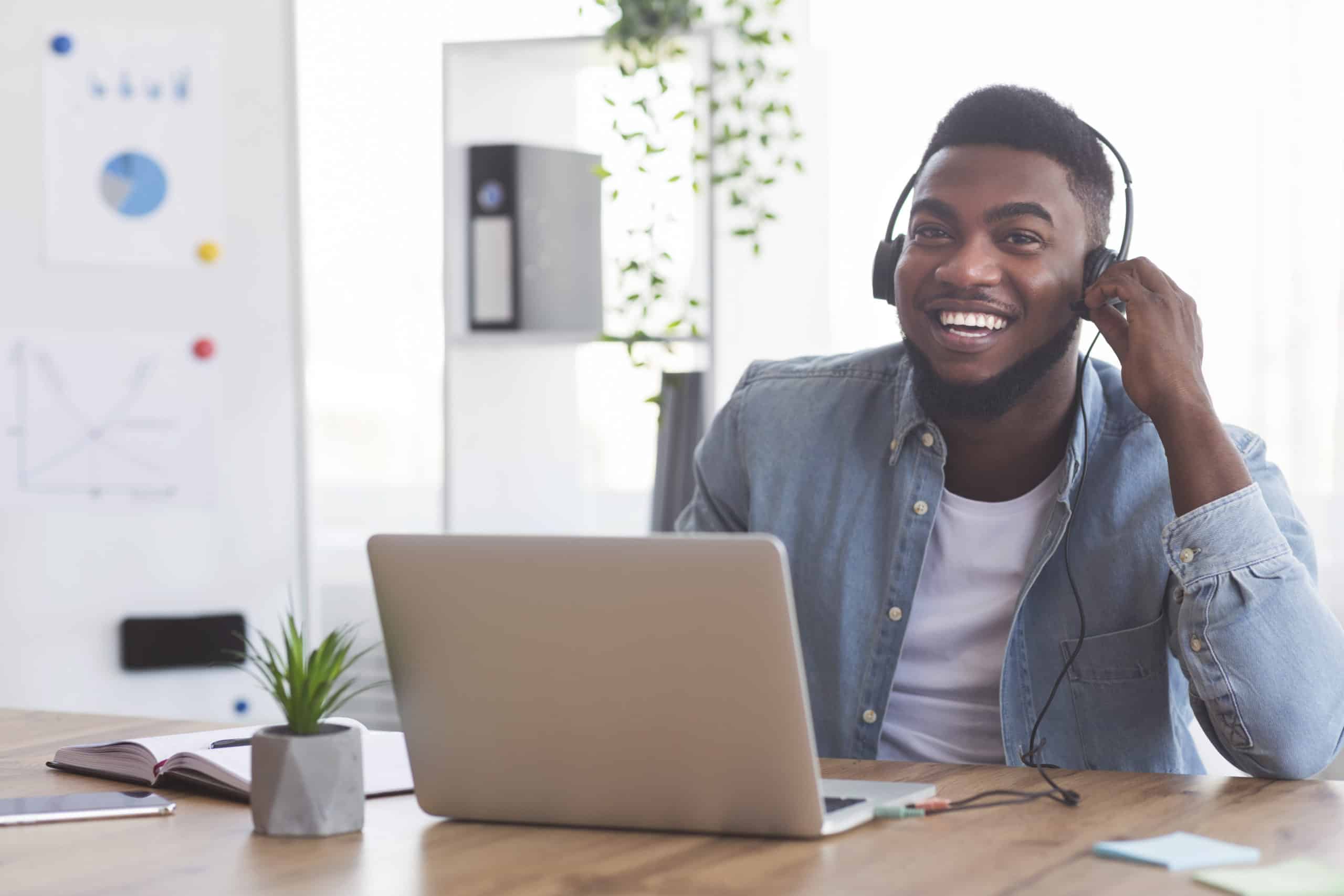 Audio Description in the 2020 Classroom
Using audio description in the classroom comes with many advantages. Audio description, by definition, is the verbal description of the visual elements on the screen that allows every viewer to fully experience video content. It's a tool that not only helps those with vision impairments but can also have benefits for every type of student. Whether you're using audio description in the classroom to fully depict lecture context or images in a textbook, instructors can maximize the quality of their online courses and increase accessibility for all students. As courses move online for the fall semester, many students are not receiving the highest quality education that they expected. Adding audio description to your course will provide additional resources to your students, making your course as immersive as possible.
Audio Description in the Classroom Helps To:
Increase Accessibility
Audio description was developed to aid those with low vision or blindness and is the number one use of audio description. It provides the opportunity for those with visual impairments to receive the same level of engagement with image-heavy textbooks, videos, or pre-recorded lectures as their peers. In today's online environment, it's increasingly important to provide students with as many resources as possible. However, amidst COVID-19, many students with learning disabilities were left on the back-burning as institutions moved online, according to Inside Higher Ed. As we approach the fall semester, it's increasingly important that administrations adhere to accessibility requirements and provide audio description in the classroom for all students.
Aid Auditory Learners
By nature, online learning is either visual or auditory or a combination of the two. Audio description in the classroom helps auditory learners to stay focused and understand the material the best way they can — by listening. Instead of focusing their attention on the visual elements, such as a professor walking around the classroom or an image of DNA appearing in their textbook, auditory learners can apply their cognitive skills to the material itself.
Prevent Students From Missing Important Information
Inattentional blindness is a phenomenon that describes why humans sometimes fail to see important visual clues that are right in front of us. Whether this is because of distractions or a lack of cognitive focus, inattentional blindness can be detrimental to students' learning. Audio description helps to keep students engaged and points out the important visual information, making it impossible to gloss over. Instructors will find that those who utilize audio description in the classroom for videos or lectures will remember more and therefore have higher test scores and grades.
Create More Searchable Data
Institutions benefit from indexing and compiling their educational data. Audio description creates a robust way to transcribe all available data, including the visual elements. This leads to searchable text that saves both students and faculty time in finding the desired educational materials. Audio description also aids in creating higher-quality metadata that can increase site SEO or maximize resources for internal use.
How cielo24 Works with Learning Institutions to Implement Audio Description in the Classroom
cielo24 proudly works with educational institutions across the United States and beyond to create a successful and accessible remote learning experience. You can check out our new standard Audio Description solution, which helps schools meet compliance requirements and includes the audio track and visual description of what is happening in the video.
You can also begin captioning course video immediately for less than $1/minute. Contact us for a Free Enterprise trial based around your unique business needs. Or contact us online or call us at 1-855-243-5624.