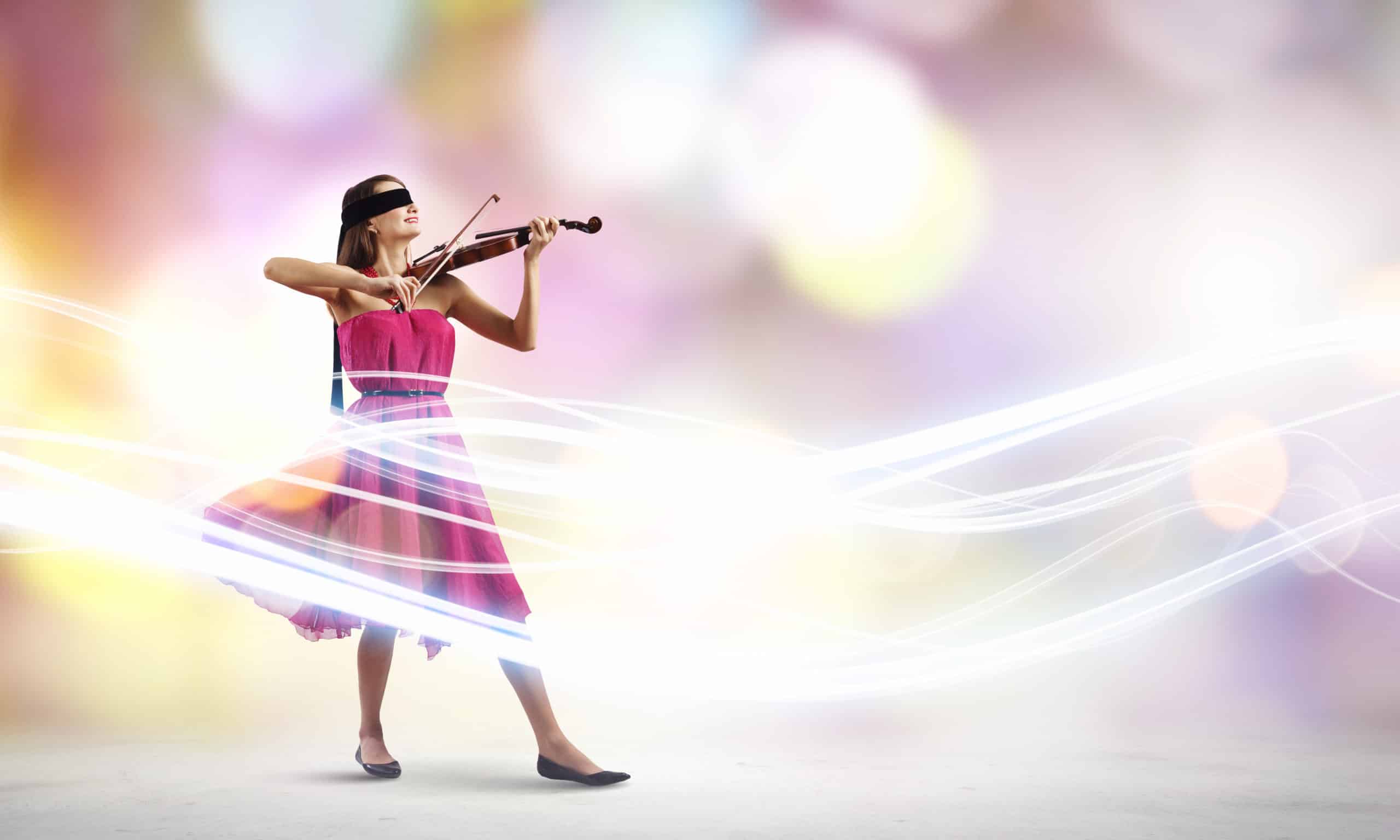 Audio Description is Being Used by Places All Across America
Audio description helps people with blindness, low vision, and vision impairment more completely experience videos and live performances by providing descriptive analysis of the setting, the plot, visual interactions and other important aspects of media beyond the dialogue alone. This is done through audio tracks overlaid with descriptive audio during the non-dialogue portions of the video, or through special hearing devices provided by theaters and other presenting organizations.
This is a relatively new technology, but it's rapidly being embraced all across the country. Here are a few of the recent locations to announce support for audio description devices and live performances.
Professor at University of Hawaiʻi awarded the 2019 Dr. Margaret Pfanstiehl Audio Description Achievement Award for Research Development
In August of 2019, Brett Oppegaard was awarded the Dr. Margaret Pfanstiehl Audio Description Achievement Award for Research Development by the American Council of the Blind (ACB). He is an associate professor in the School of Communications at University of Hawaiʻi at Mānoa's College of Social Sciences and the award recognized his work studying audio description as it relates to mobile technologies and locative media since he joined the university in 2014.
Millersville, Pennsylvania Announces Audio Description Services
Several performance spaces in Lancaster County are now offering audio description services, including Millersville University, one of the fourteen schools that comprise the Pennsylvania State System of Higher Education.
Detroit Opera House Providing Audio Description
The Detroit Opera House is currently putting on the performance of "Roald Dahl's Charlie and the Chocolate Factory." The classic children's story of Charlie Bucket's adventures inside Willy Wonka's factory comes to life on stage with songs from the 1971 film inspired by the same book and they are offering a Sunday evening performance that is open-captioned and provides audio description.
Fargo Moorhead Community Theatre in Minnesota Offering Audio Description at Performance
FMCT presents Little Women the Musical, based on the novel by Louisa May Alcott about Four sisters—independent, aspiring writer Jo, romantic Meg, pretentious Amy, and kind-hearted Beth – at the Moorhead High School with audio description available.
Audio Description Performed Live at a Recent St. Louis Blues Game
Mindseye has been partnering with Enterprise Center and Stifel Theatre to provide audio descriptions of an eclectic roster of events, including WWE Raw and Baby Shark Live. For sporting events like the St. Louis Blues game, the audio description helps the visually impaired take in the full scope of the event, even including the trivia questions posted on the Jumbotron.
"It really makes me feel like I'm a part of the game. I'm not excluded from the game," said visually impaired Andrew Adolphson, 22, of St. Louis. "It feels really, really nice."
Scottsdale Center for the Performing Arts Offers Audio Description for Spring and Summer Schedule
In Arizona, individuals with visual disabilities will have access to live audio description services. A small device will be provided to be worn in the ear that will play a live description of what's happening onstage. Tickets must be ordered, and audio description services requested two weeks in advance for any performance can be audio described.
Arena Birmingham Debuts Live Show Audio Description
Arena Birmingham offered audio description to its visually impaired visitors for the first time during the Marvel Universe Live shows December 5-8, 2019. To provide the service, they partnered with VocalEyes, a charity supporting blind and partially sighted people's access to the arts. The offering of audio description services followed a request from a customer whose sons are visually impaired.
"The smiles when they put the headsets on said it all," said Claire Eccles, the mother who requested audio description at the arena. "[My sons] can't stop talking about the fantastic time they had – it made such a difference to their experience. I can only hope more local venues will follow suit."
Audio Description Services Help People with Online or Screen-based Visual Experiences, As Well.
While the above examples are primarily of the live audio description service, it goes to show that audio description is becoming ever-present in visual performances of all kinds. The same need holds true for online or screen-based visual experiences, as well – including in learning institutions, videos for work environments, and entertainment that is streamed online.
cielo24 Works Provides Audio Description, Video and Audio Captions, Transcripts, Media and Data
You can check out our new standard Audio Description solution, which helps organizations meet compliance requirements and includes the audio track and visual description of what is happening in the video.
cielo24 proudly works with companies and institutions across the globe to make media accessible through our video and audio captioning and transcription services. Enterprise plans include the full suite of features including improved video search, customizable transcription workflows and formatting, account management, and billing services. Other benefits of using captions and transcripts to make media accessible are increased engagement, improved SEO, and increase conversions for digital content.
Begin captioning course video immediately at less than $1/minute. Contact us for a Free Enterprise trial based around your unique business needs. Or contact us online or call us at 1-855-243-5624.