cielo24 Secures $5 Million Series A Funding to Transform Video Data Technology
cielo24 media data powers content discovery, engagement and monetization.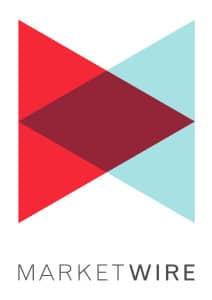 Santa Barbara, Calif., October 20, 2015 – cielo24, Inc., a leader in online searchable captioning and media data, today announced a $5 million Series A funding round led by ff Venture Capital, with participation from North Base Media, Pereg Ventures, Indicator Ventures, Wavemaker Partners and existing investors. This is the first institutional venture round for cielo24, a video data technology startup that brings insight, accessibility and discoverability to online media.
The investment follows two years of accelerating growth; more than doubling revenues in the first nine months of 2015.  Generating daily media data for tens of thousands of minutes for over one hundred recurring customers, including industry leaders in content production, syndication and distribution. cielo24's proprietary platform was designed to scale to accommodate rapid growth fueled by the widespread adoption of online video.
"The market is moving towards the personalization of viewer experiences based on content interest. We are leading industry efforts to convert video into data and analytics powering content discovery, engagement and monetization," said Brian Plackis-Cheng, Founder and CEO at cielo24. "The recent investments will help us accelerate media data and insight adoption allowing content publishers and syndicators to maximize video ROI."
"Accessible, searchable content is paramount for any organization using video today," said Shay David, Co-founder and CRO at Kaltura. "The more extractable metadata and information there is within your video, the more impactful and discoverable your content will be across any business application. cielo24 is a key partner that integrates with our Kaltura REACH suite to help provide every client the ability to transform their video content into intelligent media data."
cielo24 is known for its transformative on-demand media data service providing high quality captions, transcripts, indexes and media intelligence via API. The new funding will enable cielo24 to accelerate market evolution towards media data driven video experiences by investing in new services, and powerful analytical and media insight technology.
"Online video has exploded, but there isn't an effective way for users to navigate all of this content efficiently. cielo24 is the first scalable and accurate solution that is making video more accessible and ultimately more valuable for content creators and consumers," said John Frankel, Founder and Partner at ff Venture Capital.
"The cielo24 team is excited to be partnering with such experienced, media focused investors," says Brian Plackis-Cheng. "Coupled with our rapid growth, we see this financing as a strong endorsement of our media data technology and strategy."
For more information about cielo24 media data solutions, visit: cielo24.com or contact Nicole Flynn at 855.243.5624 Ext: 108
About cielo24
cielo24 delivers searchable captions™ and media data for clients in the online education, enterprise, news and entertainment markets. Our clients turn to us to meet the growing demands on their multimedia including, compliance laws, discoverability, reach and user engagement.  We create high quality, cost-effective, searchable data from unstructured media data including: indexes, transcripts, captions and media intelligence.
About ff Venture Capital
ff Venture Capital is a seed and early-stage focused firm based in New York that seeks to invest in a wide range of emerging technology-enabled industries. We arm our entrepreneurs with a comprehensive suite of in-house resources, and we look to champion technology founders who are changing the way we interact with the world.
About North Base Media
North Base Media invests in media and media-related technologies in growth markets around the world, with a focus on innovations that will transform how audiences engage with content. Its partners have led some of the world's leading news companies, founded and exited successful media startups and pioneered media investing in emerging markets.
About Pereg Ventures
Pereg Ventures is a venture capital firm headquartered in New York City focusing on Series A and Series B financings. The firm offers unique expertise to entrepreneurs who are leading innovative B2B information services companies, particularly those that help consumer-driven companies measure their market performance and/or optimize their marketing investments. Nielsen is a strategic investor in Pereg Ventures. Learn more at: peregventures.com.
About Indicator Ventures
Indicator Ventures is an early-stage venture capital firm that partners with visionary founders building businesses around digital efficiencies. Leveraging an extensive network of entrepreneurs, executives and corporate partners, we dedicate the resources necessary to transform seed-stage companies into sustainable, growth-stage businesses. Indicator Ventures is headquartered in New York City, with offices in Boston and San Francisco.
About Wavemaker Partners
Wavemaker Partners is an early-stage, cross-border venture capital firm with dual headquarters in Los Angeles and Singapore. It aims to back the best founders in Southern California and Southeast Asia. Since 2003, it has invested in more than 180 Internet, Mobile and Enterprise technology startups. Wavemaker Partners is a member of the Draper Venture Network, the world's leading venture capital collective with 10 firms spread across 4 continents.
###