JW Player and cielo24
Here are instructions on how to configure captioning in the JWPlayer Platform.
Options for Ordering Captions
Once your integration setup is complete, you're ready to order captions for your media. Integration for JW Player can be setup either as a 'new entry' or a 'tag' integration based on preference. Tags are configured to a particular fidelity, turnaround time, and language and when added to a video with process with those parameters (ex. 'caption48' = English, 99% Fidelity, 48HR Turnaround time). Tags can be added to the video on an individual or bulk basis (screenshots for both below.) Once finished the completed files will automatically return to the video.
New Entry
All uploaded entries from the date of integration creation will be automatically ingested and captioned. This integration is set to your requested fidelity and turnaround time settings. Please let your account manager know if you would like this enabled along with your preferred processing options.
Tags
Users have the option of ordering caption by tagging their entries. Tags can be configured for particular fidelities, turnaround time, and language per your request. Please let your account manager know what kind of caption requests you will need.
You can add tags to an upload in your JW Player dashboard by selecting the upload you wish to order captions for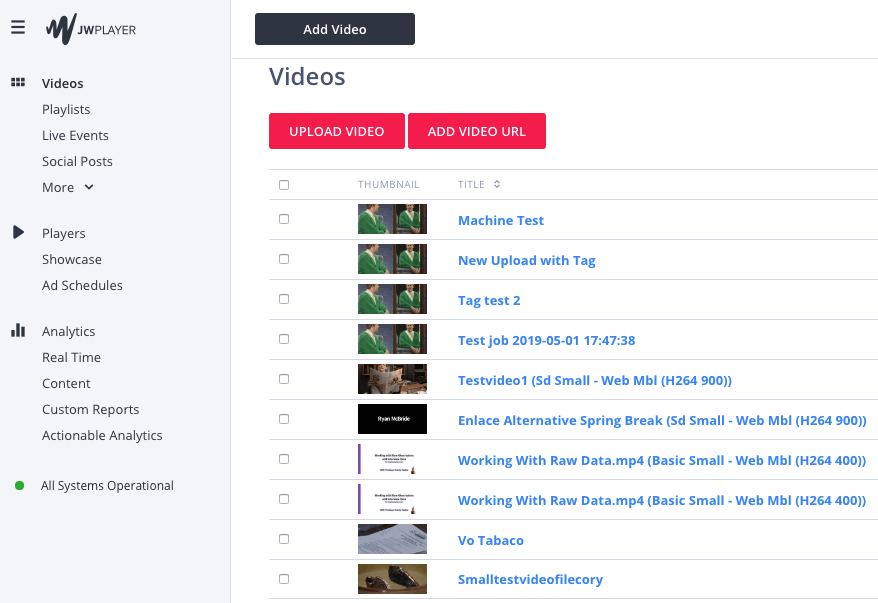 Once you have selected your video, add your respective tag (ex: caption48) to the Tags field. After adding your tag(s), be sure to scroll to the top and click the blue "Save" button.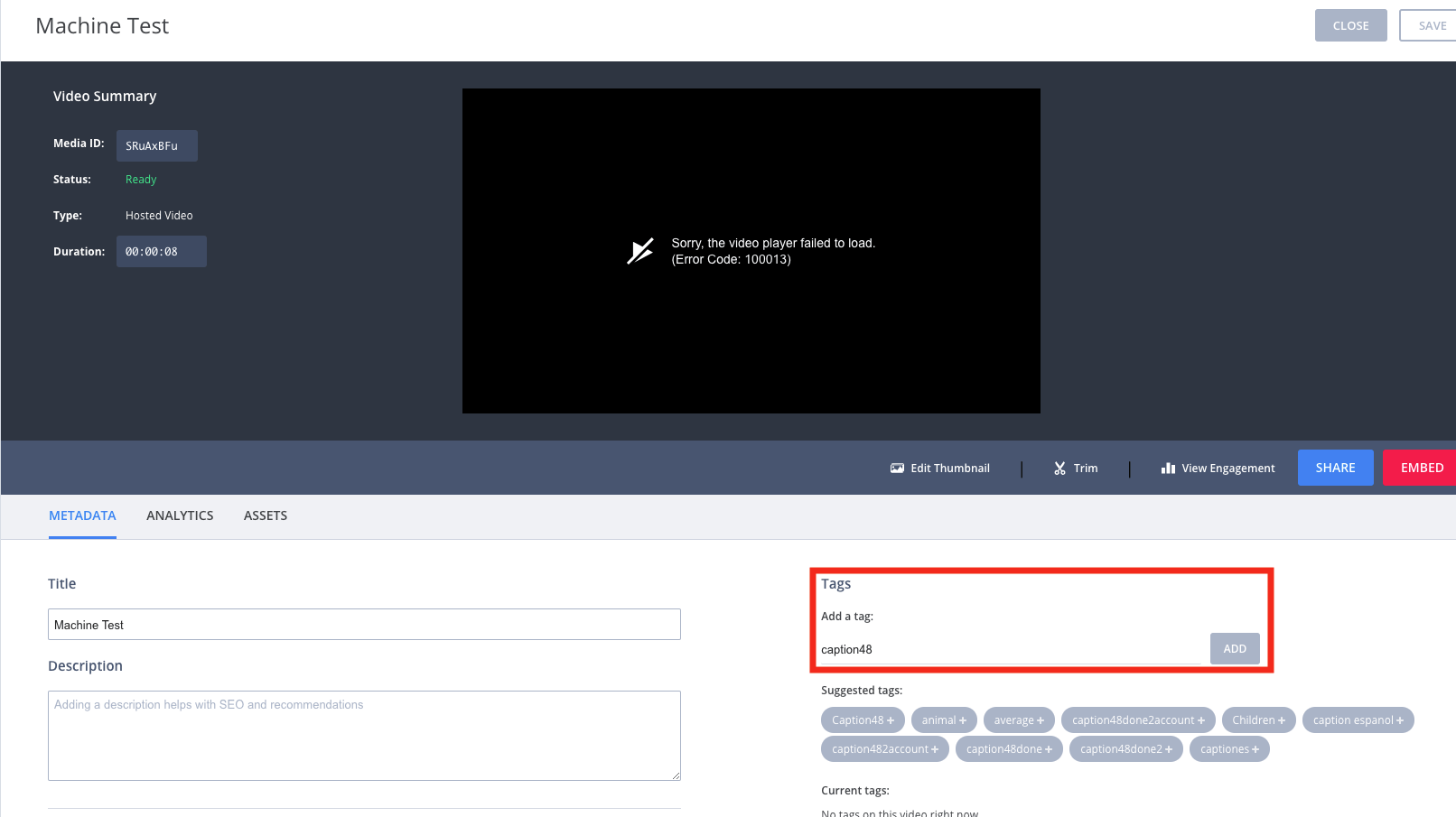 Once your entry has been tagged with the appropriate tag it should be replaced with an optional processing tag.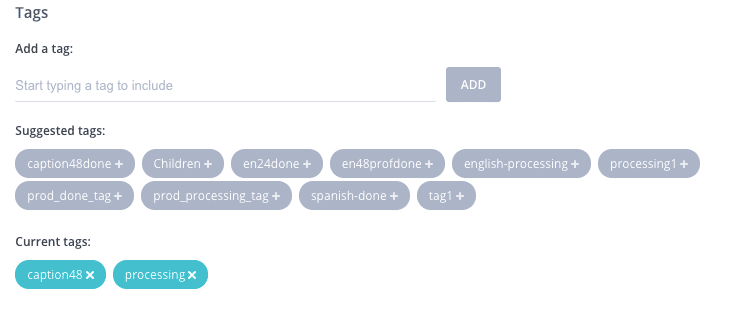 Once your caption request is completed you should receive a completed tag in the "Current tags:" area of your platform.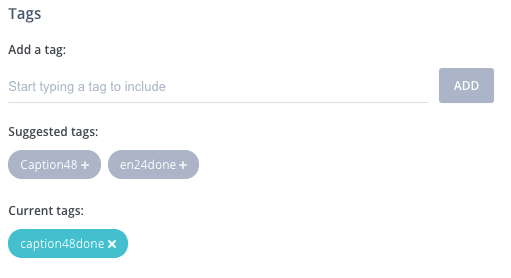 Should you have any additional questions about your cielo24 JW Player integration, feel free to reach out to our dedicated Support team by emailing [email protected] and we will be happy to assist you!