Section 508 Accessibility Law Defined
Section 508 (508 statute php , 508 statute pdf) requires that Federal agencies' electronic and information technology is accessible to people with disabilities, including employees and members of the public.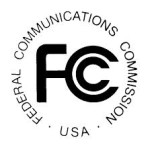 Section 508 establishes requirements for any electronic and information technology developed, maintained, procured, or used by the Federal government. The term "electronic and information technology" has been defined by the Access Board in regulations published December 21, 2000. Section 508 exempts national security systems from its requirements.
Information regarding all aspects of assistive technologies and accessibility under Section 508 is available at the federal government's official website, http://www.section508.gov/.