Accommodation Just Got Easy!
As an educator, you face increasing pressure to meet video accommodation requirements. We understand your budget constraints and desire to satisfy the needs of your students.
cielo24 has developed a scalable, campus-wide solution for delivering accessible and compliant course video content, quickly, reliably, and economically.
Best of all, video captions and transcriptions are as low as $1.00 per media minute.
More of what you want, less of what you don't!
We help you deliver accessible course video content at affordable rates, cutting out the noise and providing real-world solutions that you need.
Switch at any time. Easily add services like foreign languages, descriptive audio, or a faster turnaround time, simply add funds to your account through your account service representative.
Choose from two great plans depending on your campus needs.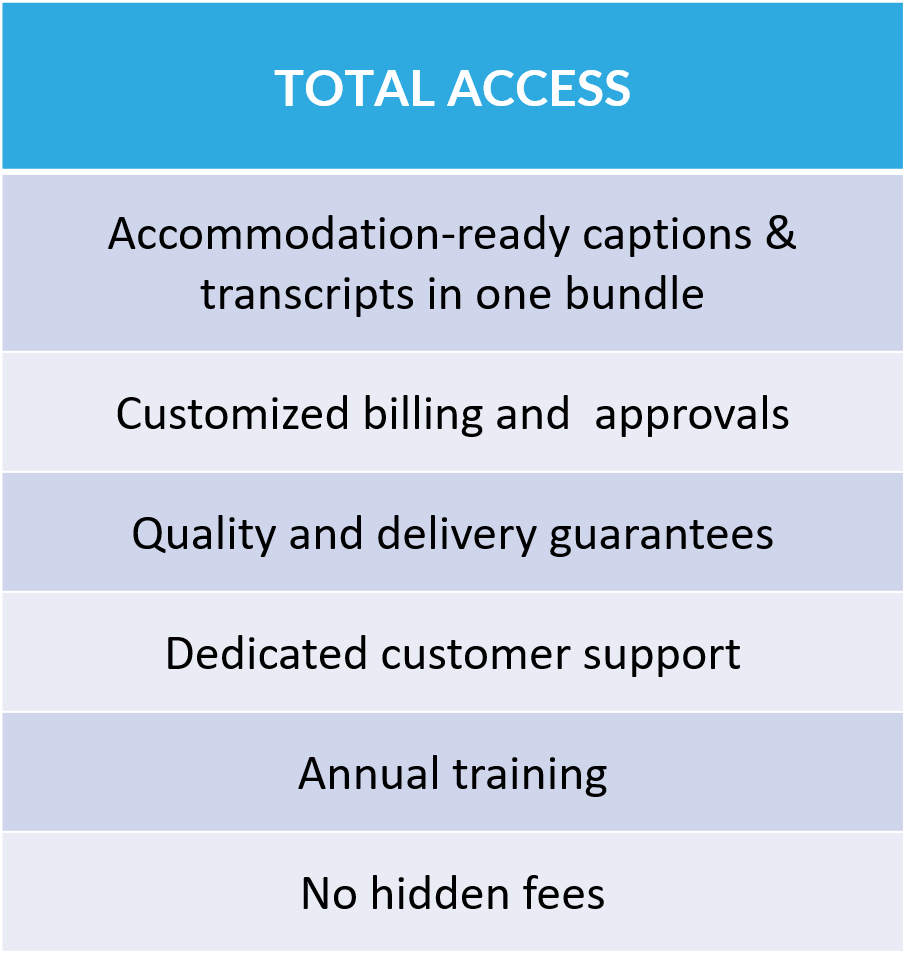 Want to know more?
Let's talk!