Vidyard and cielo24
Learn how to configure your Vidyard account so you are ready to order cielo24 captions. Watch the video tutorial or follow along with the written instructions, below.
1. Log into your Vidyard account
2. Go to Account and then Integrations
Under Integrations click on cielo24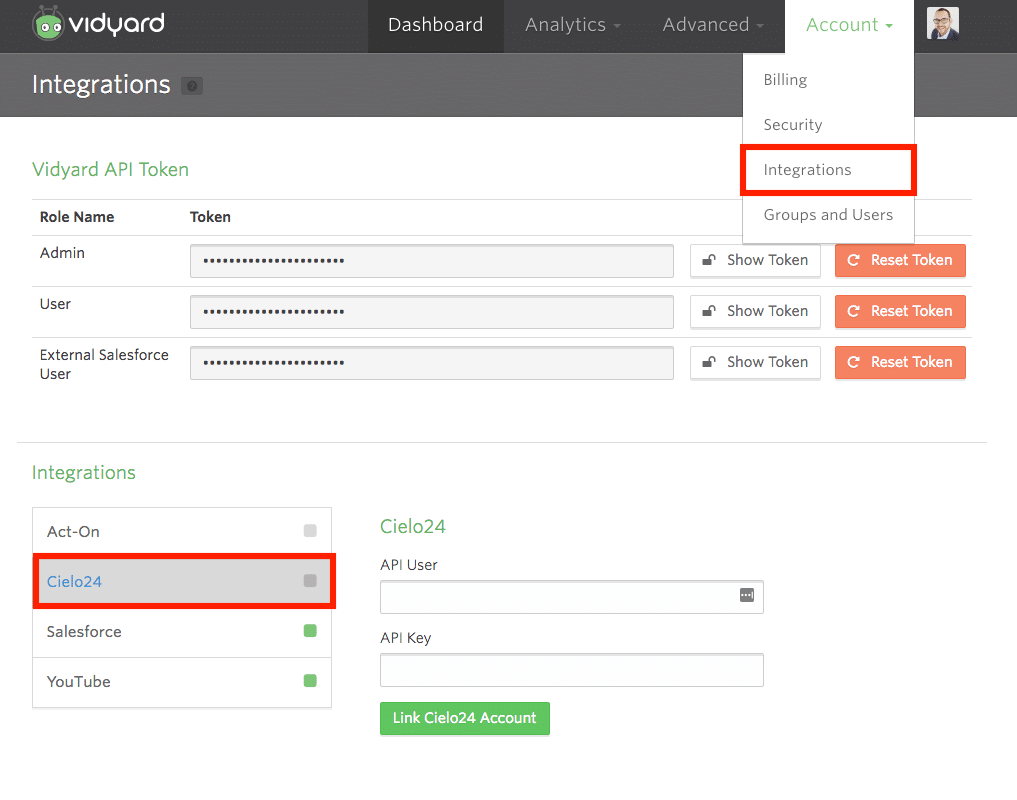 3. Enter your Username and the API Key provided to you by the cielo24 representative and then click Link Cielo24 Account.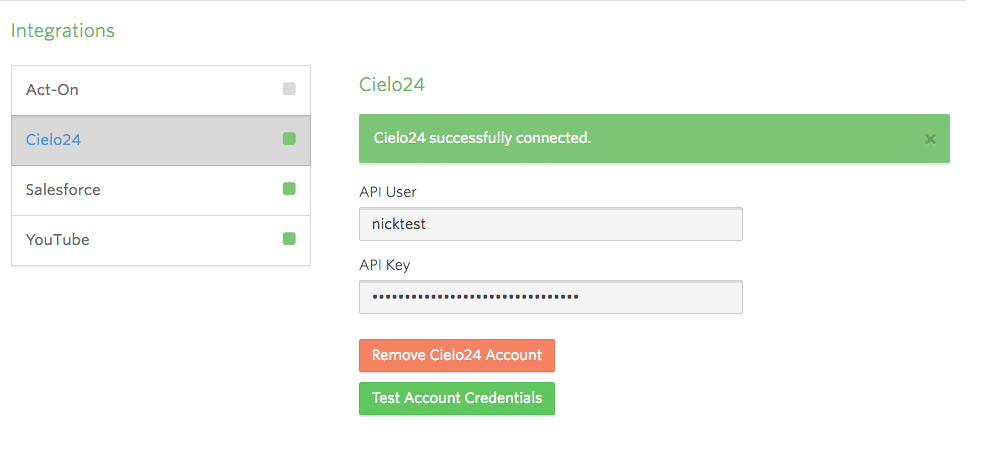 4. You will now be able to order captions through your cielo24 account using Vidyard.
To order captioning in the Vidyard platform:
Login to your Vidyard account

Navigate to your dashboard

Scroll down to your various players and select a video
Hover to highlight the desired video and select video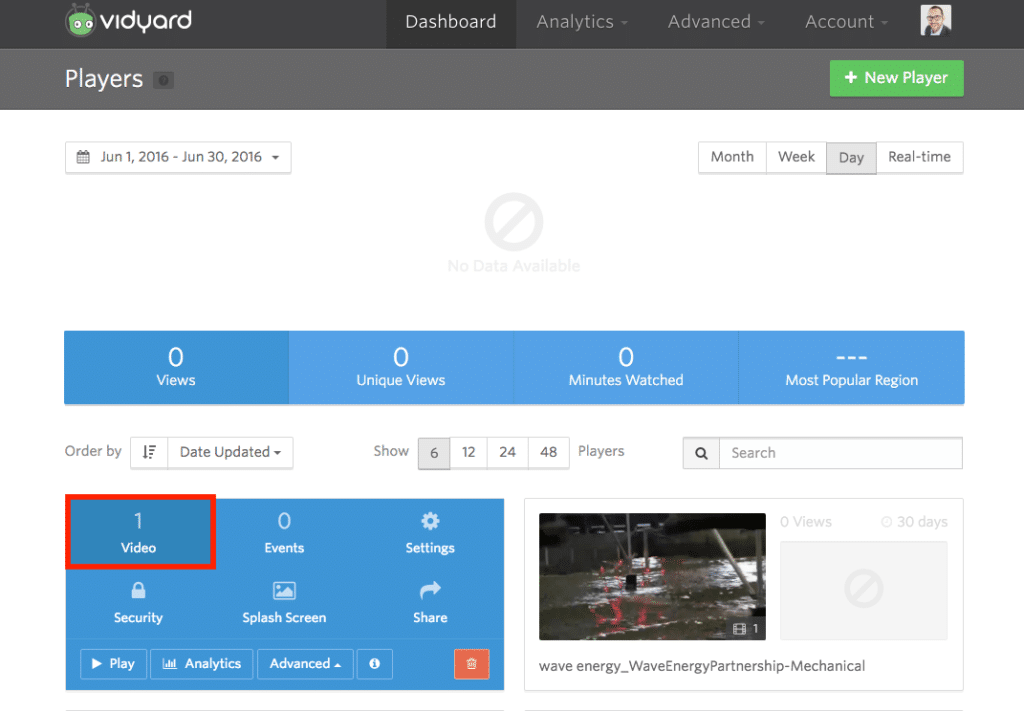 Within video click on the edit button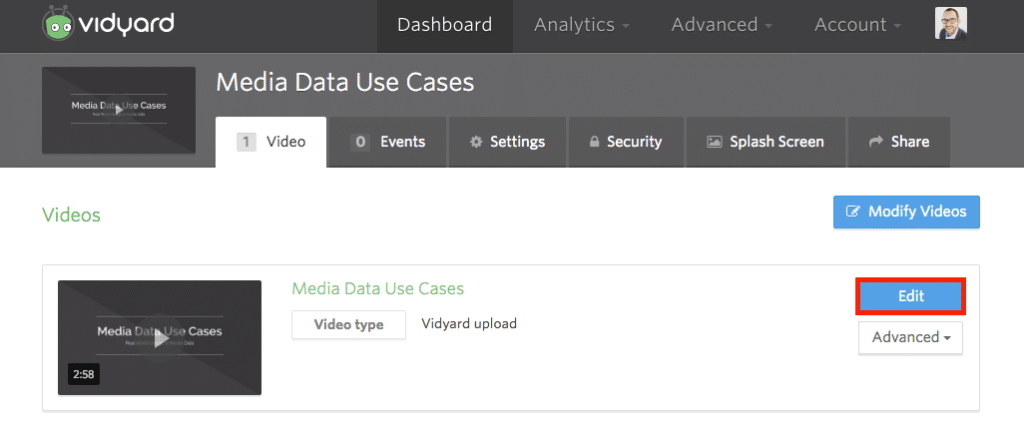 On the top right of the screen select the captions tab
Select Request Transcription to pop-up the order module

Select the appropriate options for your transcription order and then click on OK to submit for processing:
Source Language – the language of your video
Target Language – the target language you would like the video transcribed or translated into
Identify Speakers – If this premium service option* is enabled (ON) then, the speakers will be identified in your transcript. If specific speaker names beyond "Speaker 1" and "Speaker 2″are desired, they must be included in the Job Notes.  (*Note: Speaker ID incurs additional costs)
Job Notes – Notes for individual jobs can be added in the text box for cielo24 transcriptionists. This helps increase transcript accuracy. Transcriptionists can use information such as key entity names, instructions (special grammar or spelling guidelines), locations, etc, as notes to aid in creating the transcript. This service is no additional charge.
Turnaround Level – Standard, Expedited, and Rush options are available to achieve the best delivery date that works for you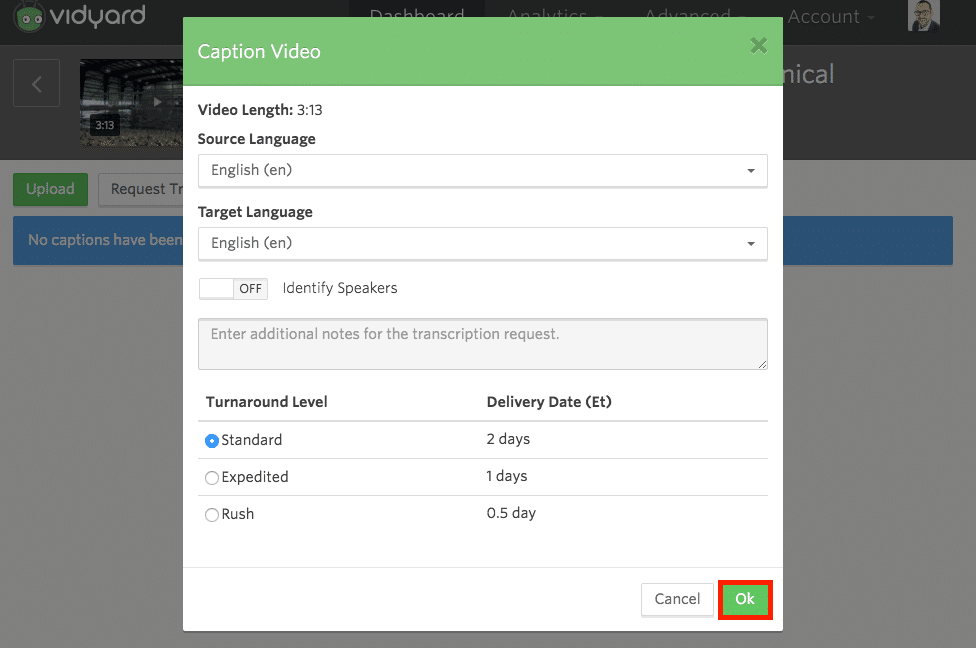 ---
To view the status of the caption request in process, look in the Captions tab of the video:

Any additional information on caption options in Vidyard can be found here.