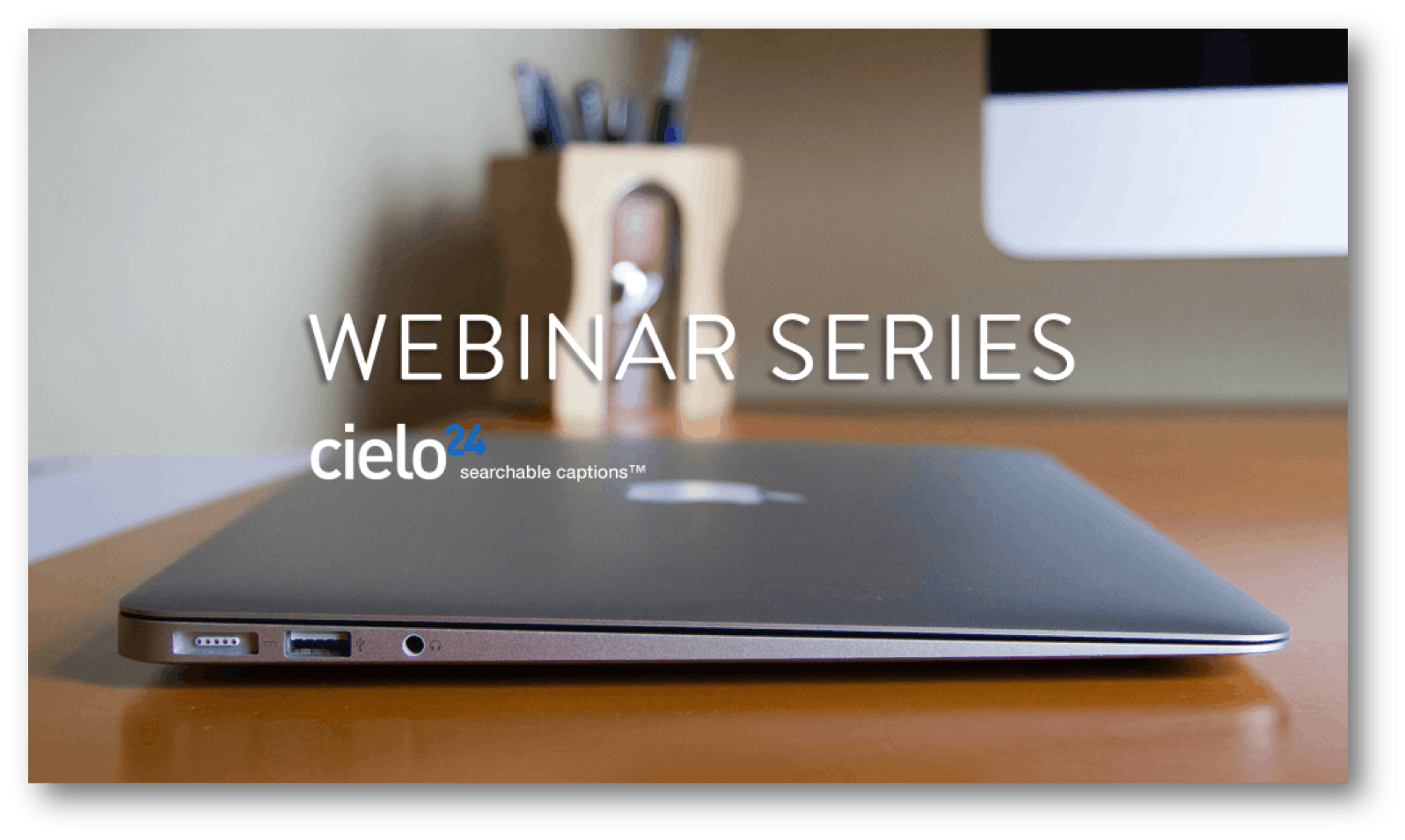 Leveraging Kaltura REACH Video Captions to Extended Student Learning & Accessibility
Industry: Kaltura Users, K-12, Elementary and Secondary School, Higher Education, University, MOOCs, Flipped Classroom, EdTech, Distance Learning, Hard of Hearing
The use of Video has become a core part of the modern day educational ecosystem. As educators, you invest considerable resources into making high quality accessible educational video for teaching and learning.   Join Kaltura and cielo24 as we present how educational organizations have found affordable solutions to overcome the unique challenges they face to ensure that students have equal access to video learning.
Watch the webinar here:
While the evidence spreads that captions extend performance and learning opportunity and the law demands we caption, enacting a scalable school or district-wide caption program can seem costly and difficult.
We will focus our discussion on how to leverage your Kaltura REACH video compliance program to build a budget friendly school or district-wide program, achieve full government compliance while enabling search, discoverability and improved learning outcomes.
During the webinar we will demonstrate how to add Kaltura REACH captions and media data to your video course content.
Topics:
A review of Section 508 of the Rehabilitation Act.
Making video accessible to English as a 2nd-language (ESL) viewers.
Leveraging the investment you have already made in Kaltura through integrated workflow.
Increase student engagement through an interactive experience.
Using keywords to improve content discovery for better learning outcomes.
Organizing and managing captioning initiatives across departments/organizations.
Registration:  
Wednesday May 27, 2015 11:00 AM –12 PM PST.

Panelists:
Wendy Papkoff- Director of K-12 Education, Kaltura
Liam Ferris, Solution Engineer
Jeff Stieber- Vice President of Sales, cielo24
Ryan Sweeney- Sr. Director, cielo24