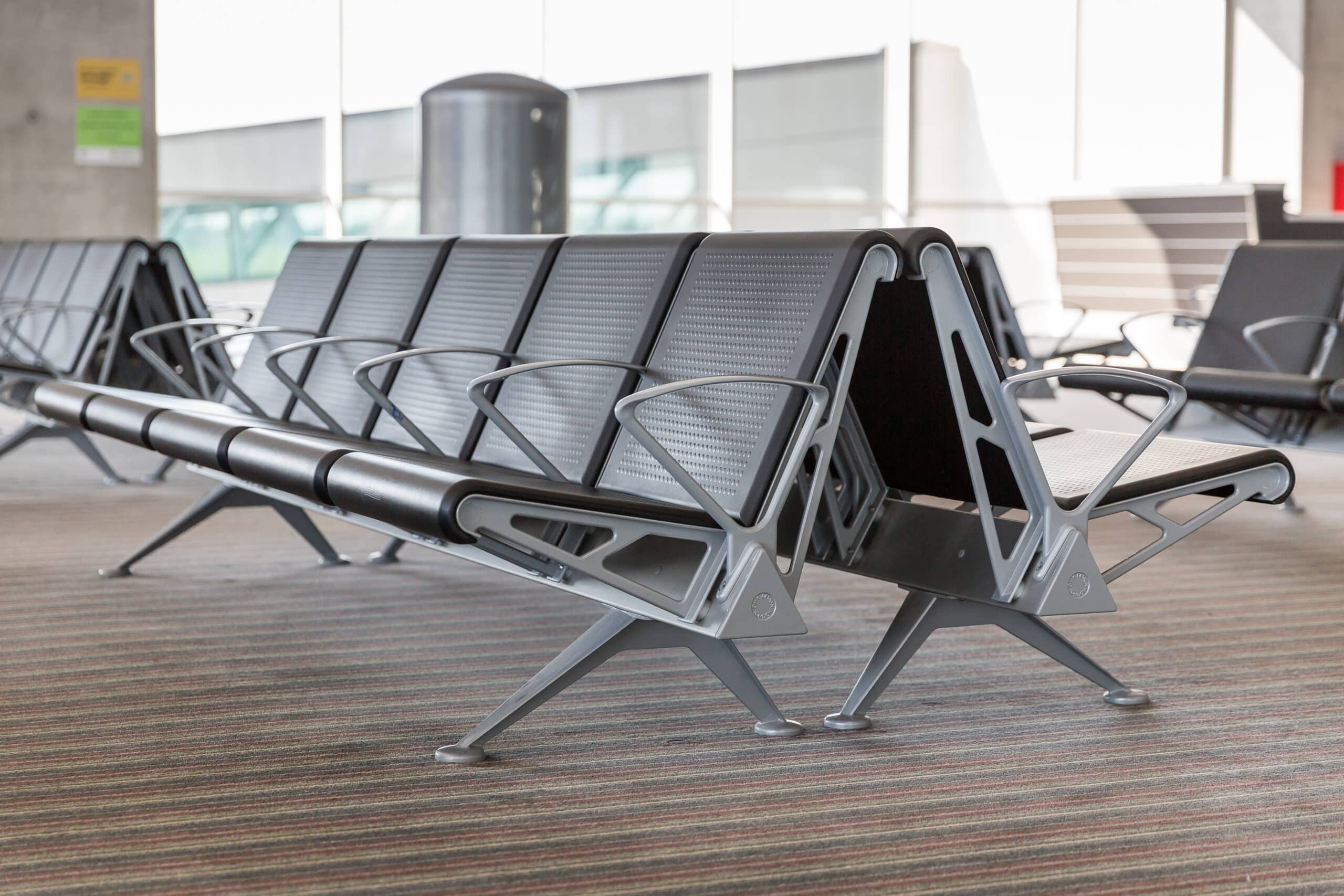 U.S. Department of Transportation Airport Caption Requirements
Did you know the U.S. Department of Transportation Airport Caption Requirements?
For the millions of Americans traveling over the holidays, take a gander at your nearest airport television.  This year you will be watching captioned programming!
In order to comply with Section 504 of the Rehabilitation Act, the U.S. Department of Transportation passed a rule on August 10, 2015 that requires closed captions for airport media. This rule went into effect on October 5, and affected airports that have 10,000 annual flights, and receive federal funding.
All Audio Video Displays
This ruling applies to more than just airport televisions. It extends to all public accessed audio video displays, including:
Security areas
Passenger lounges of US and foreign carriers
Ticket counters
Gate areas
Restaurants
Shops
The final rule includes new provisions related to … captioning of televisions and audio-visual displays that are similar to existing requirements applicable to U.S. and foreign air carriers under the Department's Air Carrier Access (ACAA) regulations. Read More>>
If a shop or store that is leasing space from an airport operator and has audio video displays, the airport operator must ensure that all displays have closed captions to comply with the U.S. Department of Transportation airport caption requirements.
Federal and state governments often update accessibility requirements, such as requiring captions. This is why it is important to keep up to date with accessibility regulations. Understanding current regulations ensures compliance of captioning requirements and benefits disabled and other users.
Stay up to date on the latest in accessibility and caption requirements, sign up for our newsletter.
Have a great trip!