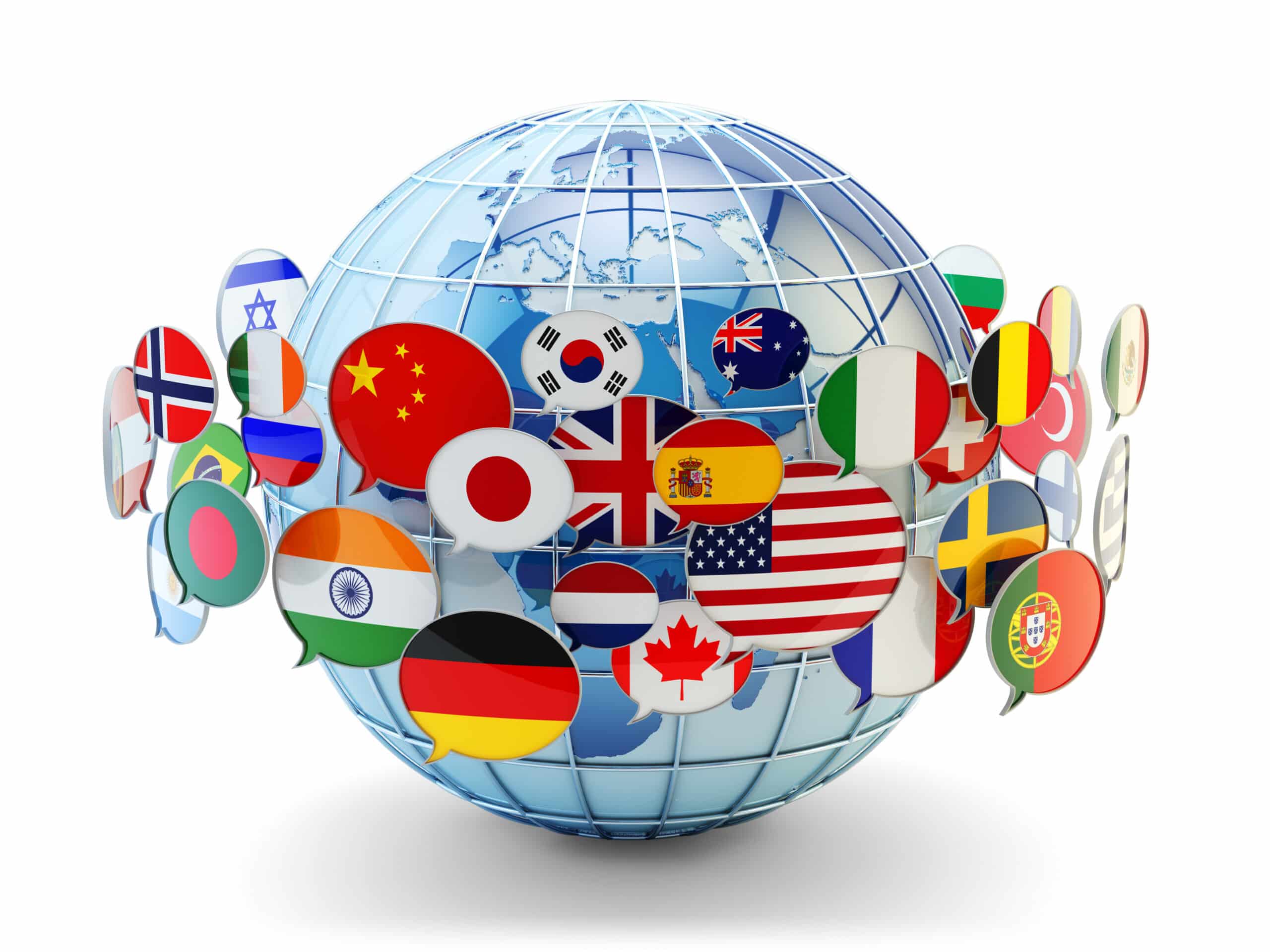 W3C Establishes New Global Standard for Subtitles and Closed Captions
The W3C Establishes New Global Standard for Subtitles and Closed Captions, IMSC1.
The new IMSC1 guidelines are intended to be used across subtitle and caption delivery applications worldwide, thereby simplifying interoperability, consistent rendering, and conversion to other subtitling and captioning formats.
The World Wide Web Consortium (W3C), the global organization that develops Web standards, has published new global guidelines for providing subtitles and closed captions.
With W3C's Internet Media Subtitles and Captions 1.0 (IMSC1), online video content creators and distributors have a uniform standard to follow that will improve accessibility and make it easier and less expensive to deliver subtitles and closed captions worldwide.
"Previously, content creators and distributors used regional versions and variations of TTML captioning and subtitles so the viewing experience was inconsistent in different parts of the world," said Philippe Le Hegaret, W3C Interaction Domain Leader. Now, IMSC1 brings expanded new features, better technical quality, and consistency on a global scale."
Along with creating global consistency, IMSC1 offers various features to that greatly improve accessibility for people with differing orientations. Users can choose between or have both translations of foreign language subtitles and hard-of-hearing captions. IMSC1 also provides image-based subtitles, enhanced text alignment, and improved Asian character sets.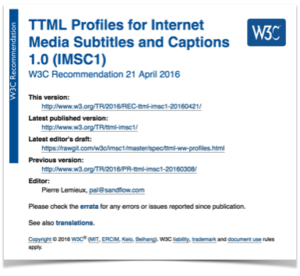 The W3C won a Technology & Engineering Emmy ® Award this January for its work to make video content more accessible, particularly to people who are deaf or hard of hearing, with text captioning and subtitles.
Many companies are showing their support and enthusiasm for the new standards including the British Broadcasting Corporation, European Broadcasting Union, and Netflix.
"David Ronca, Director of Encoding technologies at Netflix said, "IMSC1 represents a significant milestone in the effort to establish a single global standard for subtitles and closed captions. We are fully committed to supporting IMSC1 as the preferred model for subtitle delivery into the Netflix ecosystem. In addition, we are committed to the next steps of TTML2 adoption and enhancing IMSC to fully support advanced Asian layout features."