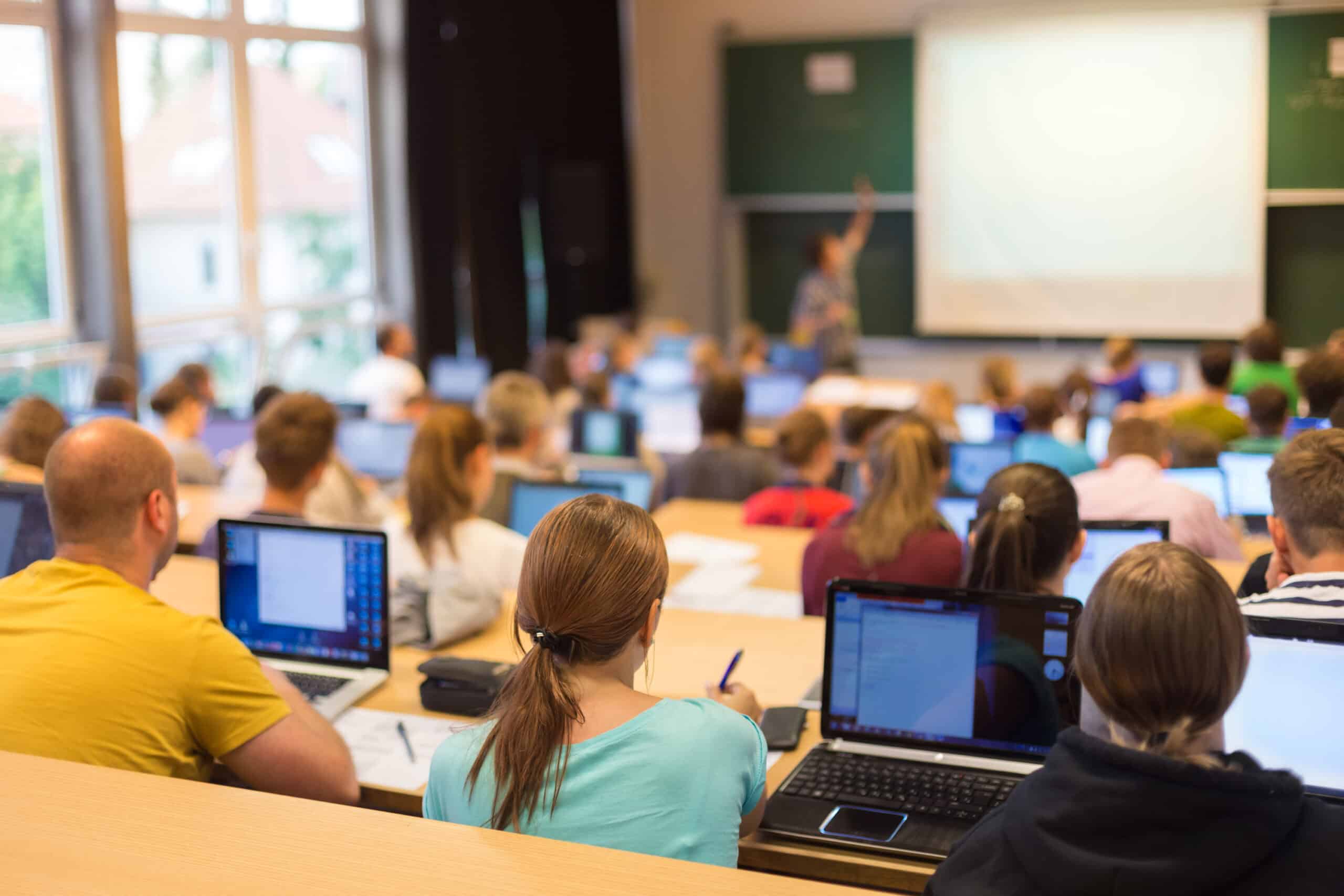 7 Big Reasons Universities are Motivated to Caption Videos
Universities already caption videos for regulatory compliance and ADA requirements. But the benefits of video captioning in Universities runs much deeper than accessibility alone – like the ability for video to be searched for and found online, content retention, GPA increases in the student body.
A History of Universities, the Internet, and the Rise of Video
American universities have been around for almost 400 years. Harvard University was established in 1636 and claims itself to be "the oldest institution of higher education in the United States."
The Internet, on the other hand, has only been in full public operation for a little over twenty years. It was on August 9, 1995 that the National Science Foundation decommissioned the Internet and Netscape opened for public trading, making the Internet available to the masses – including universities and students.
The text-based architecture for the Internet, set up by the US government in 1993, still serves as the main infrastructure used today. Video consumption, meanwhile, now makes up for 33% of all online activity. Video captioning is one of the only ways for universities – and all organizations alike – to make video content compatible for proper online use. This includes captioning that is accurate, searchable, and easily integrated into the video itself.
For universities, this is especially critical. Online learning platforms grow in popularity every year. Students not only expect course content to be available online, they expect it to be of superior quality. And video content, in particular, is one of the key components of an online course curriculum. Have you ever seen badly captioned videos? It changes the entire experience.
7 Motivating Benefits of Video Captioning
Student learning accessibility is required by Federal and State law, but there are many more reasons why universities are motivated to use high quality video captioning and data solutions like cielo24.
This infographic outlines the 7 Benefits of Captioning Video in Higher Education.
Click on the image to expand.
---