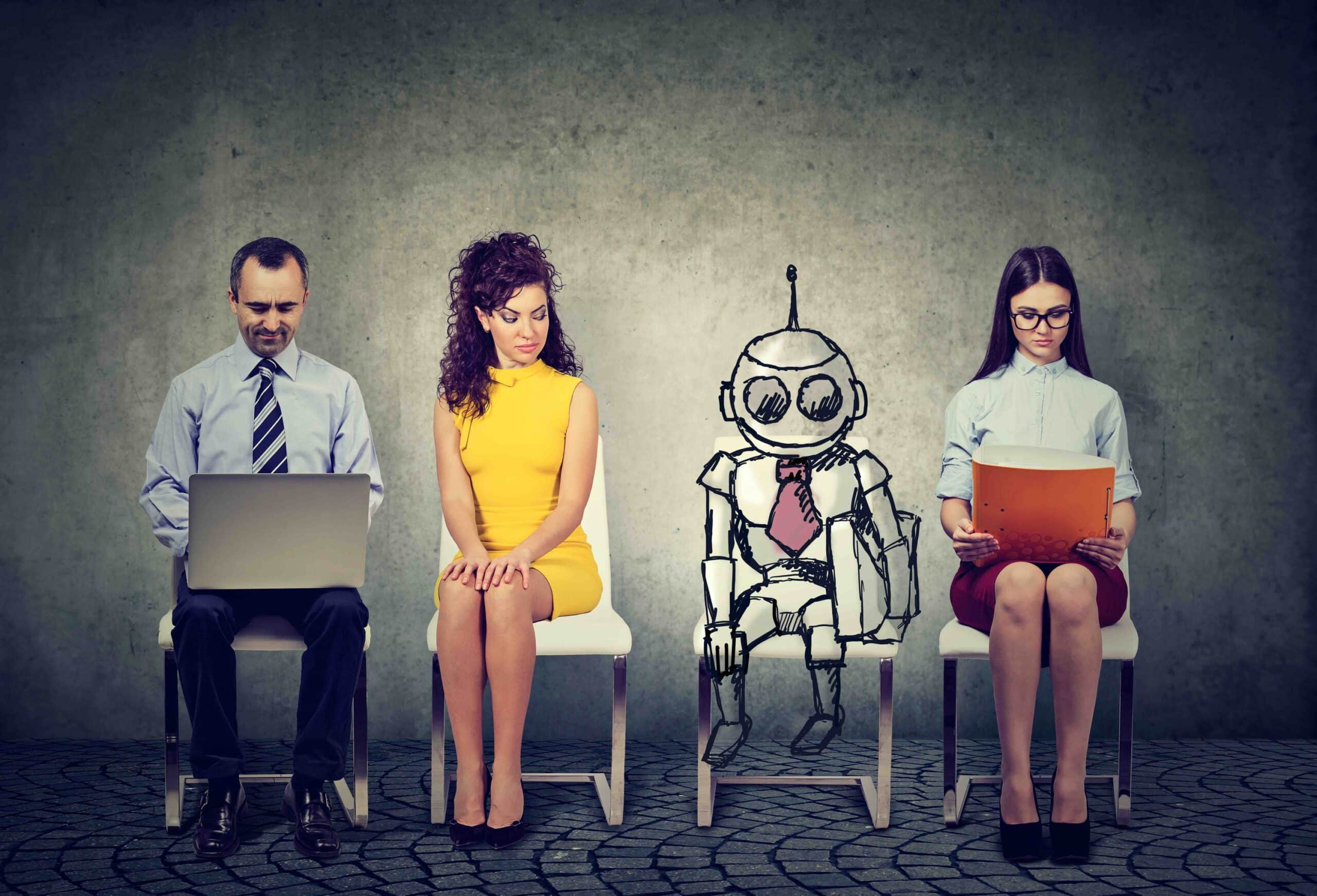 The Marriage of Human Captioning and Machine Transcription
If cielo24 is any yardstick for measurement, human captioning and machine transcription can – and do – live in perfect harmony. The two work in tandem to provide a variety of transcription offerings that people need to make captions and transcripts easy, accessible, fast and affordable.
A Perfect Marriage: Human Captioning and Machine Transcription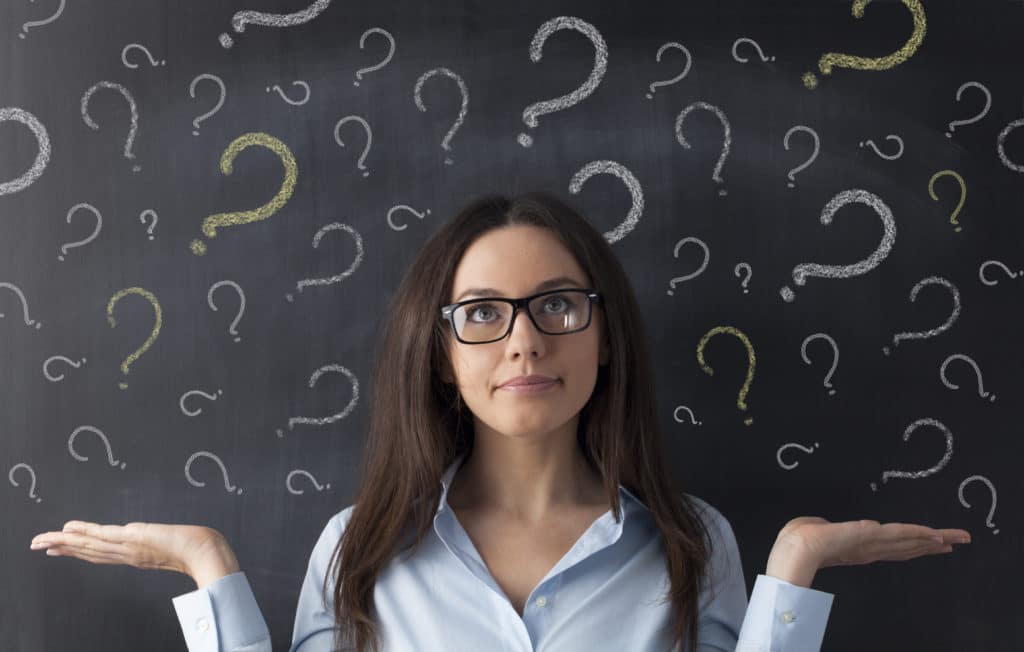 On one side of the fence, you have machine-based transcription that is powerfully able to process millions of media minutes per month, collecting and analyzing a massive quantity of media insights. Companies use these insights to fuel business growth through keywords intelligence, improved SEO, target market discovery, internal business discovery and optimization, and so much more.
Yet while fast and affordable, the above-listed benefits can be somewhat limited by the lack of accuracy provided by human verification.
Thus, on the other side of the fence, there is human-verified captioning, which offers near-perfect accuracy, speaker identification, foreign language translation, and the ability to identify people, brands, racism, profanity, sarcasm, and more. Additionally, keywords and topics made available through human verification are significantly improved. And brand reputation is better maintained through human verified captions, even providing a boost to brand perception due to the high quality of the captioned experience.
Accuracy and Speed: The Power of Human Captions and Machine Transcripts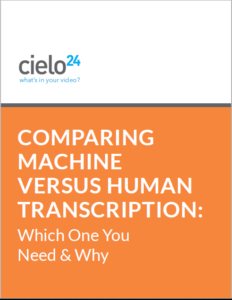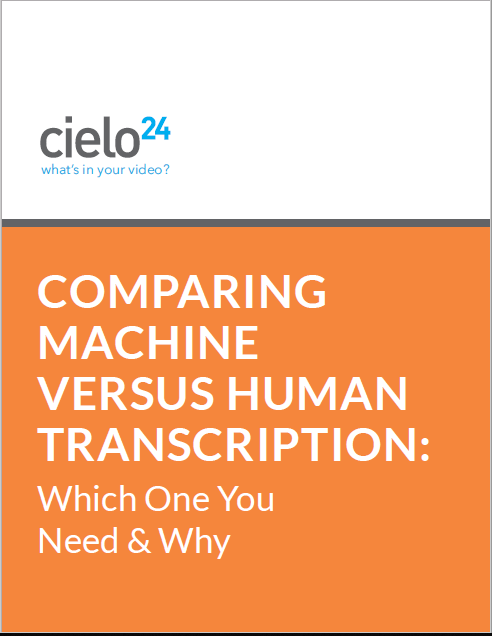 Video captioning and transcription providers will often offer either machine-based transcriptions or human-verified transcriptions. But the opportunity provided by combining human and machine transcription were too large to ignore.
cielo24 customers – both Self Serve and Enterprise – can choose between machine or human transcriptions during the purchasing process, but by offering both were able to cut down on overall costs, improving the speed of turnaround times and providing a higher level of accuracy for highly competitive rates. We also use a machine and human verification to develop custom topic-based language models and training data, which help improve machine transcription processes in an advantageous loop.
cielo24 Users Move Between Machine and Human Verified Transcriptions
One of the other benefits that our users experience by having access to both machine and human verification is that they can easily move between the two offerings on a case by case basis. For example, if they have an internal video or audio file that they need to be transcribed for their own records, for quick search and find functionality, or for basic keyword identification – they can select machine transcriptions. If they then have a product tutorial they need to launch or a piece of video course material that needs high accuracy captioning, they can select human verification.
Offering both use cases gives cielo24 users and flexibility to manage their video library and transcription expenditure in a way that best fits their exact needs.
The Total Transcript and Captions Solution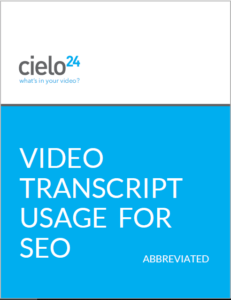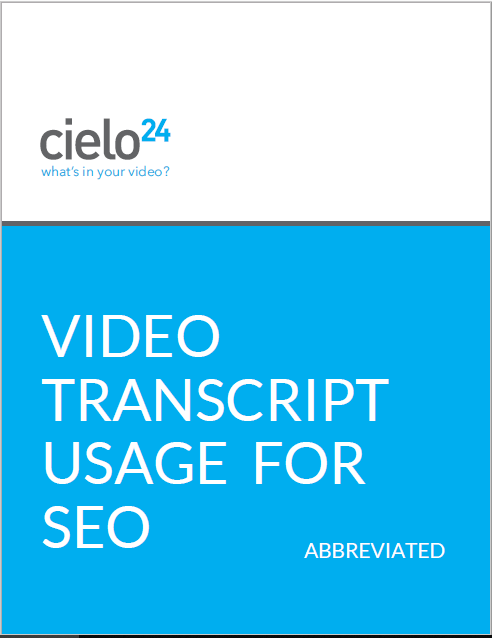 Self Serve may be the right person to start with to get your own human captioning and machine transcription marriage on. You to get video transcriptions captions and video media data immediately, without the wait for contracts or quotes. The Self Serve allows users to dip their toe in the caption and transcription world with free machine-based transcriptions, and human-verified transcriptions and captions begin at less than $1/minute.  Try it out and see what is the right fit for you and your media needs.
When you need a little more structure and are preparing for a total video strategy the cielo24 Enterprise plans are built to meet your specific needs. We can assist you to set up your account with for complex media needs.
The good news is that human captioning and machine transcription choices is yours! And the options are there for your personal selection. We are a no hassle, no pressure company and hope to earn your business.
For more information on our video transcription accuracy, captioning and video intelligence solutions, contact us online or call us at 1-855-243-5624.   Take a Video Captioning test-drive >>