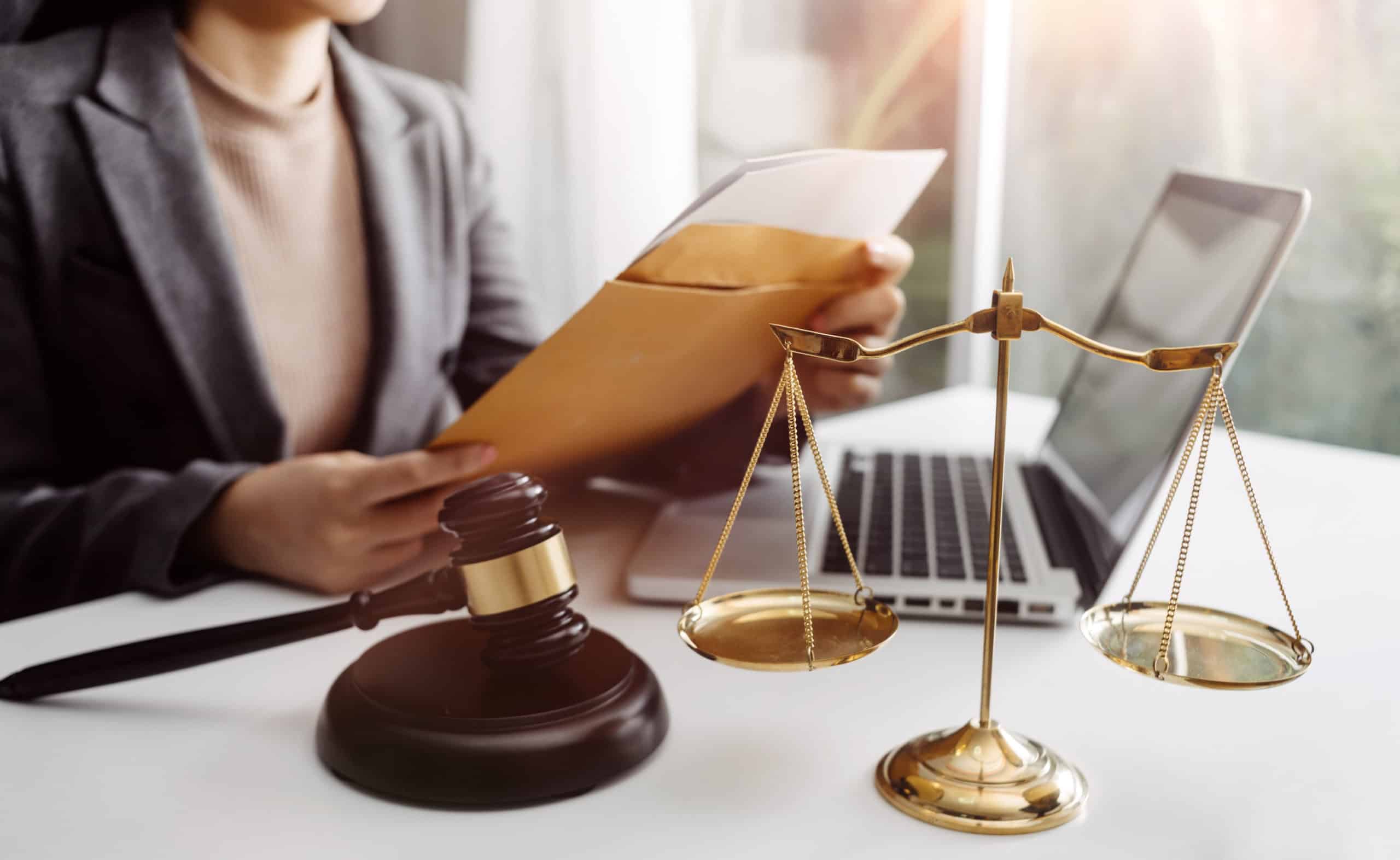 Accessibility Compliance: Fundamental Lawsuits and Legal Practices
Since the pandemic began, there has been a 50% increase in accessibility compliance lawsuits. The main issue that has quickly jumped out amidst COVID-19 was addressing accessibility and inclusion in the remote world.
Shep Davidson, Law Partner at Burns Levinson outlines the important legal cases surrounding accessibility, both in physical and remote environments, that have shaped today's current accessibility standards. The following content is a consolidation of the discussion, including excerpts of the original event, Access for All: ADA-Compliant Virtual Meetings & Events on January 12, 2021.
National Federation of the Blind v. Target (2006)
In 2006, the National Federation of the Blind sued Target in the Northern District of California because their website was not compliant with ADA standards. The main issue was that blind site users were not getting the same experience as sighted users. Target argued that their website isn't a place so it can't be considered a place of public accommodation and therefore does not have to comply with ADA standards.
However, the court ruled that if you're a place like Target with a brick-and-mortar store and a website that functions to sell the products in your store, you are considered a place of public accommodation. Therefore, you need to comply with ADA website standards, as well as, physical accommodations.
National Association of the Deaf v. Netflix (2012)
The quickly developing digital world sparked controversy about what is considered a place of public accommodation. In 2012, the second big case came about in the First Circuit and this one was against Netflix. 
In essence, the National Association of the Deaf complained that not all Netflix shows are captioned properly, making it discriminatory against deaf viewers. The court used the Americans with Disability Act to determine that a place of public accommodation is any place of exhibition and entertainment, where sales are made, or if you're a rental establishment. This includes Netflix, making the National Association of the Deaf successful in their lawsuit. 
This case established that any kind of website that's a commercial website is gonna be a place of public accommodation.
The Development of WCAG (2017)
In order for organizations to comply with the Department of Justice expectations for online accessibility, stemming from the previous major lawsuits, the World Wide Web Consortium developed a user-friendly set of standards, known as WCAG. 
Over the years, they have revisited and updated these standards up to WCAG 2.1. And within WCAG 2.1, there are three levels of accessibility that they have. There's a level A, a level AA, and level AAA. But they look at WCAG 2.1 level AA as the legal standard that you must meet to have a website compliant with the ADA.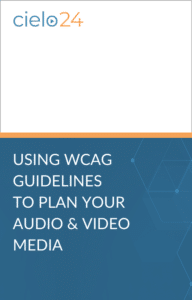 Daryn Harpaz, from the ZenythGroup, states "Overall, WCAG 2.0 AA is a conformance standard that is gonna get you to a very high success rate of accessibility. If you can shoot for 2.1, even better. On the horizon, we're already seeing the development of the 2.2 standards. They're not out yet and they won't be out for a while, but there is of course an evolution towards expanding these guidelines over time as well."
As more content moves to mobile, that's where 2.1 becomes important. Mobile accessibility is especially important for those with low motor skills and low vision, largely because of the reduced screen size. When working with a smaller device, touch point areas are smaller, therefore swipe actions have to be different.
Overall, when looking at WCAG requirements, not only are screen reader and keyboard technologies important, but also alt tags for images, color contrast ratios, tech zoom or screen magnifier, and the ability to zoom your screen to 200% without content breaking.
For more in-depth information on WCAG requirements, access the WCAG 2.0 Checklist Here.
The Future of Accessibility Law
Accessibility lawsuits aren't going away. Interestingly, the next evolution of accessibility lawsuits started about a year ago with many plaintiffs lawyers, and plaintiffs themselves, suing about 500 of big-box retailers. They argued that physical gift cards discriminated against blind people because they didn't have Braille on the gift cards.
While many of these lawsuits have been dismissed, it speaks to the importance of complying with accessibility practices for all organizations. Moving forward, if you want to avoid lawsuits against you make sure you're complying with WCAG 2.1 AA.
If you do receive a demand letter for a lack of compliance, Shep Davidson, Law Partner at Burns Levinson, strongly advises you:
Address it right away. Because unless you're dealing with one of these states like New York or California, your only concern after getting the website up to speed is avoiding the legal fees. So as soon as you can get your website up to speed, you've got to do it."
Regardless of the success criteria and the conformance level, it's just important to make sure your digital platform is accessible to people with disabilities using assistive technologies. Whether it's on mobile or desktop, screen readers and keyboards need to be able to work as a modal, without a traditional visible or physical input.
More on the Experts:
Daryn Harpaz is the Founder and CEO of ZenythGroup, an accessibility-focused software development company. As an end-to-end accessibility solutions provider, Daryn and his team focus on manually auditing websites and mobile apps, providing full code remediation, and ongoing compliance to make sure organizations maintain their digital compliance for their applications. 
Shep Davidson, Law Partner at Burns Levinson, concentrates in the areas of complex business torts, contract claims, non-compete litigation, and disputes involving closely held businesses. He has extensive experience advising clients on claims related to ADA and state law accessibility compliance in both the brick and mortar and digital environments.
Burns Business Media Group provides lifecycle legal services for innovative B2B and B2C companies in print and digital publishing, trade shows and events, and fully integrated business media services. Helping our clients work to connect buyers and sellers in diverse and creative ways. 
cielo24 captioning for WCAG solutions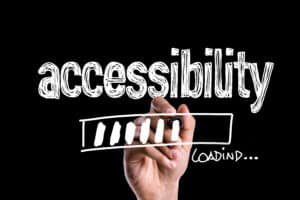 Our Enterprise-level accounts help organizations comply with WCAG 2.0 standards by building around your specific video needs. Each account comes with the help of an account executive, as well as opening you up to our full suite of features like 16+ foreign language translations, advanced media data, and our video wrapper.
cielo24 is removing barriers to increase accessibility and audience reach for all your videos! Start captioning today! >>