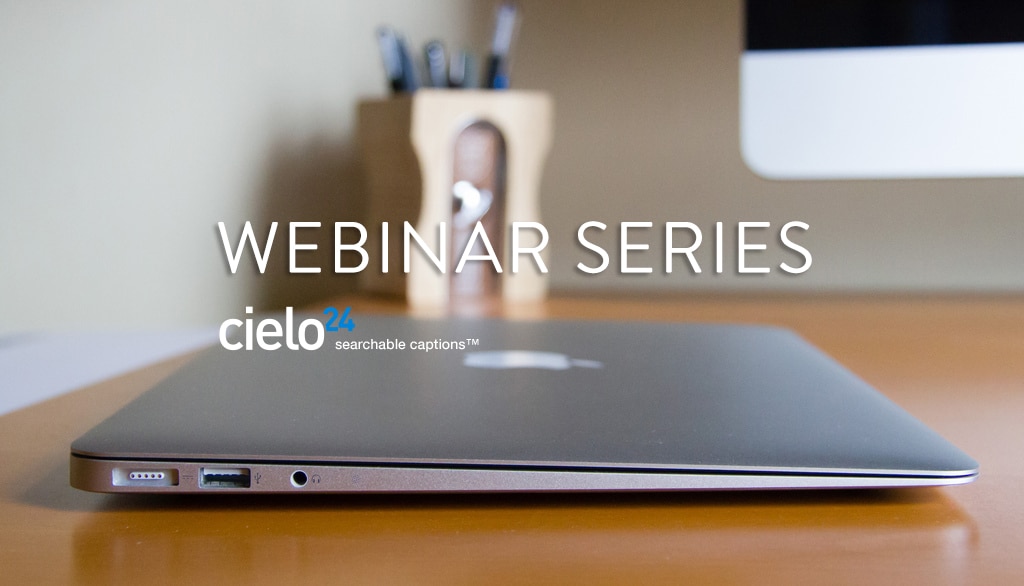 The Power of Course Captioning Beyond Accessibility
Industry: Enterprise, Government, MOOCs, Flipped Classroom, EdTech,  Enterprise, Service Providers
Please join us in a discussion regarding the latest news, technology and strategy for captioning for Online and Distance Video Learning.  The seminar will be held on two different days to accommodate teaching and administrative schedules:
Register here for Tuesday May 12, 2015 11:00 AM –12 PM PST.
Beyond the requirement to caption online content as mandated by the FCC, there are powerful advantages to investing in online course captioning.
As educators, you invest considerable resources into making high quality accessible educational video especially for the academic environment. We will focus our discussion on how to take your captioned content to the next level at scale– achieve full government compliance while enabling search, discoverability and improved engagement.
Topics:
A review of Section 508 of the Rehabilitation Act.
Making videos accessible to English as a 2nd language (ESL) viewers.
Creating searchable video content.
Increase student engagement through an interactive experience.
Using keywords improve content discovery for better learning outcomes.
Organizing and managing captioning initiatives across departments/campus.

Panelists:
Ryan Sweeney – Sr. Director, cielo24

Jeff Stieber – VP Sales, cielo24
Registration: