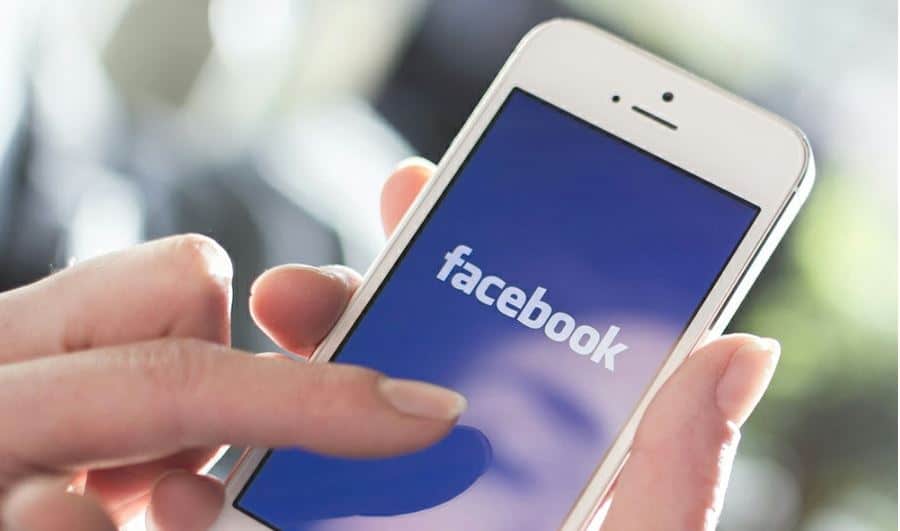 Why You Need Closed Captions and Subtitles for Facebook Video
Silence is golden… and it's also why you need closed captions and subtitles for Facebook video.
The auto-play feature for Facebook videos is a great way to gain your prospect's attention. However, most marketers are missing one critical point; the video is muted until users decide to turn on audio. This means that your fantastic content is now a silent film. Enter: closed captions and subtitles for Facebook video.
Shiny Object Syndrome
Facebook is a time suck. You go online to post a quick status update and the next thing you know it's an hour later and you're watching kittens take on a Doberman Pinscher. There is a lot to catch your eye and even more demanding your attention.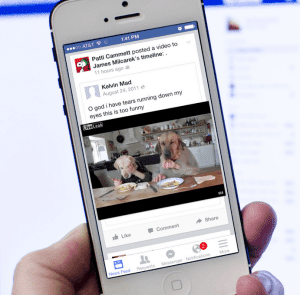 With all of these distractions, it is hard for marketers to attract and hold the attention of targeted Facebook viewers. This is why businesses rejoiced when the auto-play feature became a viable option. Companies everywhere created engaging videos with soundtracks that rival Star Wars and waited for the clicks to start.
Silence Can Be Deafening
Those clicks didn't happen.
That's because all of those great audio features are automatically muted when the video starts.
A user has to notice your video, decide they want to learn more and enable the audio feature. That's not easy to do when they're busy helping a friend get to the next level on Candy Crush.
Closed Captions and Subtitles For Facebook Have Many Benefits
When people think of closed captions and subtitles, they think of the foreign film festivals they went to in college or the captions on television for accessibility viewers.  However, both have more benefits than just accessibility and foreign film use.
It has been increasingly studied by companies that including closed captions and subtitles on video improves engagement and SEO ranking. By embedding closed captions and subtitles for Facebook video, you make all the same gains and you ensure that your video's message is communicated during silent auto-play. This will help attract people's attention within the three-second window you have to engage a viewer or lose them forever.
The Numbers
According to Cisco, in 2017 video will account for 74% of all consumer internet traffic. This means that marketers, advertisers and almost everyone who has something to say online needs to seriously consider their video strategy.
Small and large businesses that fail to include video in various aspects of their marketing campaigns will greatly miss out on emerging opportunities and new market shares.  Nielsen claims 64% of marketers expect video to direct their marketing and content strategies.  So what about social media and the exponentially increasing role of video?
      STAT: 6 billion hours of video is watched on YouTube every month. Facebook now sees 100 million hours of daily video watch time.
Social Media Growth
Social video is crucial as it is the leading influence on the coveted 18-33 year-old demographic group.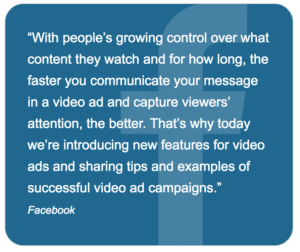 According to Forbes, by 2030, millennials will comprise 75 percent of the global workforce, making it evermore important to stay on top of the video platforms that resonate most with this audience. And businesses are already starting to catch on.
A 2016 survey by the Web Marketing Video Council found that 61 percent of businesses are using video as a social marketing tool.
In the previous year, 66 percent of those businesses were not using video at all. That is some remarkable growth and it all boils down to the one thing that social video can do and traditional advertising cannot — sharing. As long as you can engage viewers, they will share your video with others and so on. This is the holy grail for every company.
According to recent research, Search Engine Journal says that people online are spending 1 out of every 7 minutes on Facebook. Excluding time spent on mobile devices, 10.5 billion minutes a day are spent on Facebook, averaging to 12 minutes and 26 seconds per user. Additionally, 4.2 billion people access social media sites via mobile devices, with 189 million Facebook users being 'mobile only'.
If you aren't yet convinced about using closed captions and subtitles for Facebook video, there's more.
  STAT: 74 percent of all internet traffic in 2017 is projected to come from video.
The First 3-Seconds
Due to the silent auto-play feature on most social networks, it has become very important to ensure that you capture audiences' attention within first few seconds of video play. Facebook and Nielsen found that up to 47% of the value in a video campaign was delivered in the first three seconds, while up to 74% of the value was delivered in the first ten.
The best way to grab your audience's attention before they scroll away is to caption your video. Advertisers are seeing an immediate 14% lift in engagement when you simply add captions to videos on social media. Further backing the trend, Facebook just recently released their report that adding captions to Facebook video immediately increased video lift by 12%.
It is critical to stop viewers from continuing to scroll down their newsfeeds. Something as simple and cost-effective as adding captions makes the video eye-catching for those who are scrolling or unable to view your video clip with sound.
Give It A Try
There is so much inspiring data coming out of what still amounts to as the 'early-days' of video on the internet.  However, it is pretty safe to say that in the year 2020, you will be watching rather than reading this post. There will always be a place for text-based copy, but it is difficult to ignore the trends, such as YouTube reporting that mobile video consumption rises over 100% every year.
Understanding the technology you use to attract new customers is an important element in today's online marketing strategy. Without captions and subtitles, you are losing a vital opportunity to engage your targeted viewer and convert them into a customer.
Videos are a great fantastic tool to use on social media sites, but only when used effectively. After you have your super cool closed captions and subtitles for Facebook video ready, you will need to upload them to Facebook. Facebook has provided some handy instructions to upload your closed captions and subtitles. Give it a shot and try captions on your next Facebook video with a free trial.
Ryan Sweeney – Senior Director of Business Development, Media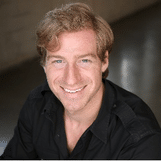 To speak to our resident social video expert, reach out to Ryan Sweeney. Ryan focuses on cielo24 partnerships and new applications for video insights in media, news, and entertainment. He has worked with hundreds of organizations to optimize video for social engagement, conversion rates, brand recognition, revenue attribution, and retention. Currently, Ryan is spearheading media technology outreach across all industries.
Join our newsletter and stay up to date on video trends.