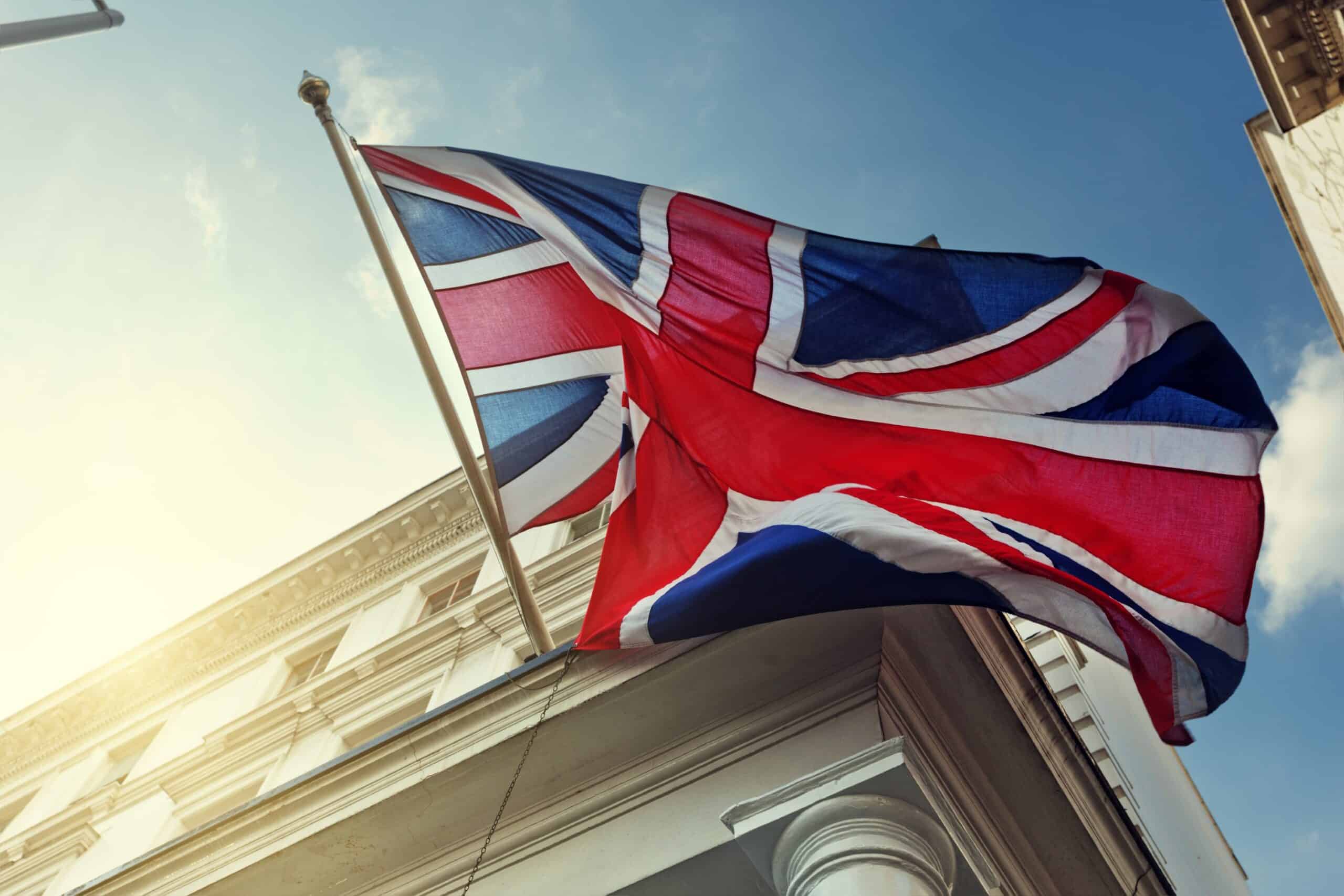 Guide to UK Web Accessibility Law
UK Web Accessibility Law
The UK has had various anti-discrimination laws over the years. The Disability Discrimination Act 1995 was a step towards a concrete UK web accessibility law, but it was not explicit in the inclusion of websites as the internet was still in its early days. Since then, the different discrimination laws have been consolidated, simplified, and strengthened through the Equality Act of 2010.
The Equality Act 2010 (EQA)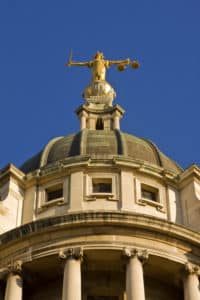 The Equality Act of 2010 provides legal protection for people against discrimination in the workplace and wider society. It prohibits businesses from excluding anyone from using their services because of a disability.
The EQA was created to harmonize UK discrimination law by both uniting and reiterating existing discrimination legislation. The Act consolidates several anti-discrimination laws, including the following:
Equal Pay Act 1970
Sex Discrimination Act 1975
Race Relations Act 1976
Disability Discrimination Act 1995
Employment Equality (Religion or Belief) Regulations 2003
Employment Equality (Sexual Orientation) Regulations 2003
Employment Equality (Age) Regulations 2006
Equality Act 2006, Part 2
Equality Act (Sexual Orientation) Regulations 2007
As mentioned before, the Disability Discrimination Act 1995 was the previous legislation that ensured accessibility. While the DDA did not mention the internet specifically, it did include "access to and use of information services" amongst the examples of services which had to be accessible to people with disabilities.
The EQA made sure to cement that websites are indeed included in the types of businesses that need to comply with this new UK web accessibility law.
We will look at the following sections regarding accessibility: Part 2, Chapter 2: Prohibited conduct (Section 20), Part 3 (Section 29), and Part 6, Chapter 1: Schools (Section 88/Schedule 10).
Section 20
Section 20 states that service providers specifically have a duty to make adjustments for disabled persons, whether they are an online service or a brick and mortar establishment.
This duty requires the service provider to:
"take such steps as it is reasonable" to ensure an equal experience for people with disabilities as compared to those without
"take such steps as it is reasonable" to fix any physical features that make it difficult for a people with disabilities to navigate the space compared to those without disabilities.
"take such steps as it is reasonable" to provide an auxiliary aid to someone with a disability if without the auxiliary aid they do not have the same access as someone without a disability
When the 1st and 3rd requirements relate to the "provision of information" i.e. websites, the service provider must take steps to ensure that the information is provided in an accessible format.
Section 29
Section 29 sets the standard for prohibiting discrimination by service providers. It states that:
A person (a "service-provider") concerned with the provision of a service to the public or a section of the public (for payment or not) must not discriminate against a person requiring the service by not providing the person with the service.
Part 7 of Section 29 reiterates that services providers have "a duty to make reasonable adjustments."
To further clarify the inclusion of websites in the "provisions of services" in Section 29, the Equality and Human Rights Commission published a Statutory Code of Practice for "Services, public functions and associations" under the EQA. The Code explicitly states:
Websites provide access to services and goods, and may in themselves constitute a service, for example, where they are delivering information or entertainment to the public.

The duty to make reasonable adjustments requires service providers to take positive steps to ensure that disabled people can access services. This goes beyond simply avoiding discrimination. It requires service providers to anticipate the needs of potential disabled customers for reasonable adjustments.
Furthermore, the Code gives a practical example of the implications of failing to make reasonable adjustments:
A provider of legal services establishes a website to enable the public to access its services more easily. However, the website has all of its text embedded within graphics. Although it did not intend to discriminate indirectly against those with a visual impairment, this practice by the provider places those with a visual impairment at a particular disadvantage because they cannot change the font size or apply text-to-speech recognition software. They therefore cannot access the website. As well as giving rise to an obligation to make a reasonable adjustment to their website, their practice will be indirect disability discrimination unless they can justify it.
In considering what constitutes a reasonable adjustment, the Code suggests considering: the service provider's financial and other resources; the amount of resources already spent on making adjustments; and the extent of any disruption which taking the steps would cause the service provider.
Section 88
Section 88 through Schedule 10 requires accessibility for disabled students. It sets forth the requirements for establishing an accessibility strategy and accessibility plan in writing. These documents must detail how the school will meet the following goals:
Increase the extent to which disabled pupils can participate in the schools' curriculums;
Improve the physical environment of the schools for the purpose of increasing the extent to which disabled pupils are able to take advantage of education and benefits, facilities or services provided or offered by the schools;
Improve the delivery to disabled pupils of information which is readily accessible to pupils who are not disabled.
Compliance with UK Web Accessibility Law
A few companies have faced legal actions over non-compliant websites by The Royal National Institute for the Blind (RNIB). These cases were settled before being heard by a court and the RNIB did not name the companies. It is believed that there will eventually be a high-profile case against a named company to solidify UK web accessibility law.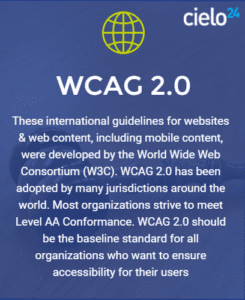 To prevent legal action, and more importantly, provide equal access to users with disabilities. A best practice to follow is to meet WCAG Level AA Conformance and have your site tested by disabled users.
The World Wide Web Consortium (W3C), the international organization that develops standards for the web, created the Web Content Accessibility Guidelines 2.0 (WCAG 2.0). WCAG 2.0 covers an extensive range of recommendations aimed at making websites more accessible to both users with disabilities as well as users in general. For example, section 1.2.2 requires synchronized captions for all audio and video so that users with hearing disabilities can still access the content.
There are many tools you can use to test the accessibility of your website, such as the WAVE and TAW tools, but these should be coupled with testing by users with disabilities. There are plenty of advocacy groups and disabled access groups that can help you test your site.
Accessibility is gradually improving for people with disabilities, thanks to advocacy and legislation like the EQA. If organizations change their way of thinking so that accessibility is a necessity for their employees and customers, rather than a regulation that they have to comply with to avoid a lawsuit, the change will progress much faster.