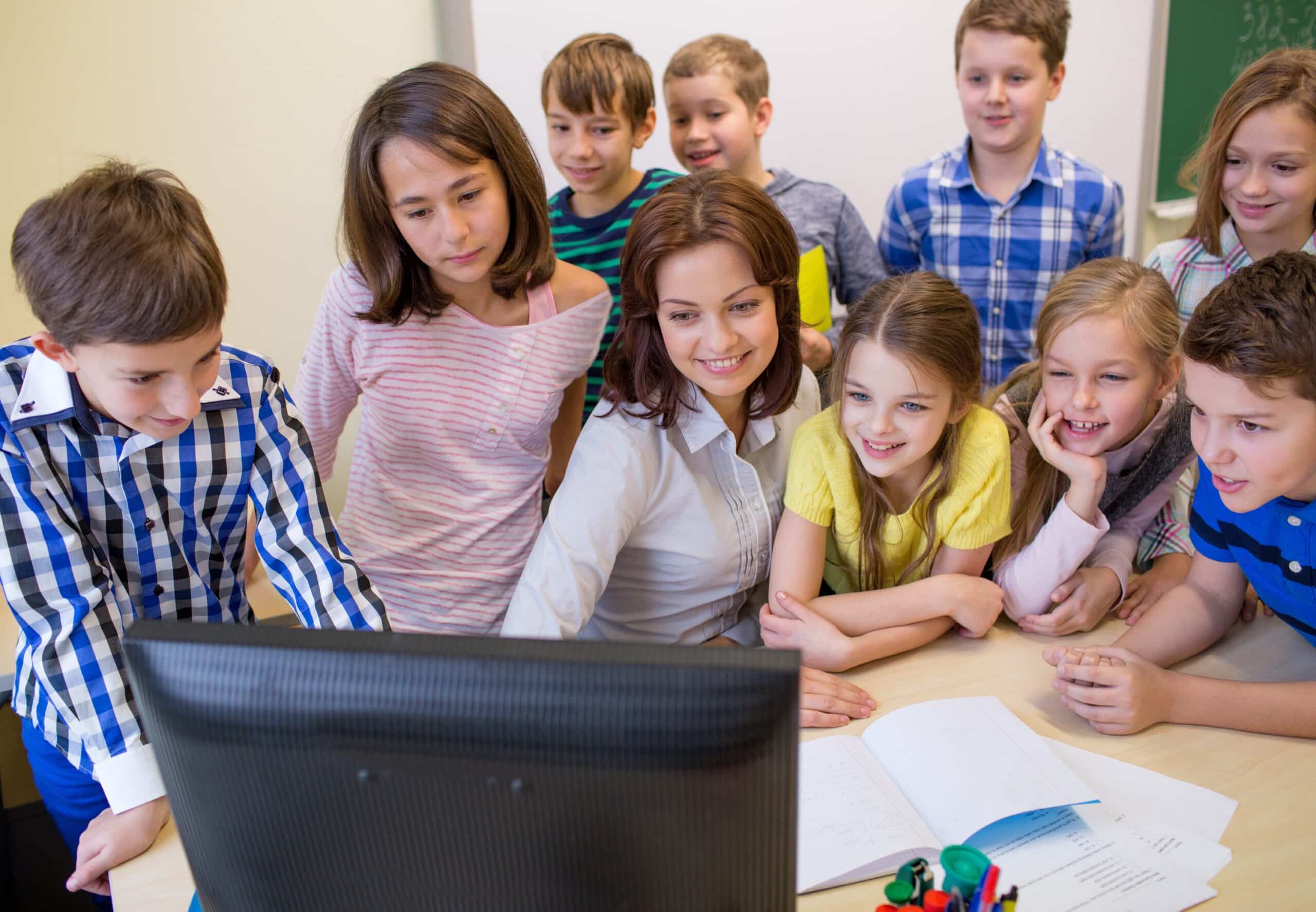 K-12 Web Accessibility Laws and Requirements
Review of K-12 Web Accessibility Laws
There are various federal laws that require K-12 web accessibility in order to ensure children with disabilities have equal access to public school education and educational programs and activities. As complaints against K-12 school websites have been on the rise, it's a good idea to review the laws that apply to K-12 schools.
Individuals with Disabilities Education Act (IDEA)
In 1975, the Individuals with Disabilities Education Act (IDEA) was passed to ensure that every child in America receives equal access to education. It is made of four parts:
Part A: Contains general provisions, definitions, and other issues
Part B: Addresses special education and related services for children and youth (ages 3-21)
Part C: Addresses early intervention services for infants and toddlers with disabilities (birth-2)
Part D: Details national activities to improve education of children with disabilities
The act has been amended several times since its inception. But the spirit of this K-12 web accessibility law remains the same:
First, the law ensures that all individuals with special needs have access to a free public education. Schools are obligated to teach students with disabilities in a classroom environment whenever possible and to provide them with the tools necessary to succeed.
Second, IDEA provides parents a voice in their child's education. Parents can collaborate and have input in the educational decisions the school makes giving their child specific rights and protections.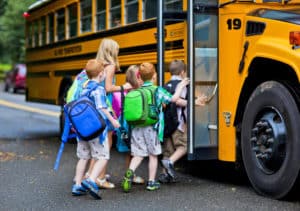 IDEA is built on six principles:
Free Appropriate Public Education
Least Restrictive Environment (LRE)
Appropriate Evaluation
Parent and Teacher Participation
Procedural Safeguards
Provide definitions related to purchase of and access to instructional materials.
Require the adoption of NIMAS.
Establish SEA rights and responsibilities.
Establish requirements for the preparation and delivery of files.
Require collaboration with state agencies providing assistive technology programs.
Rehabilitation Act
The Rehabilitation Act of 1973 is an anti-discrimination law which requires federally funded programs to provide certain accommodations to people with disabilities. Any organization that receives federal funding, including public and private schools, are required to comply with the web accessibility provisions in Section 504 and Section 508 of the act.
Section 504
Section 504 states that "no qualified individual with a disability in the United States shall be excluded from, denied the benefits of, or be subjected to discrimination under" any program or activity that either receives federal financial assistance or is conducted by any Executive agency. This includes a variety of organizations such as airports, colleges and universities, and public K-12 schools.
Section 504 includes an expansion of the Individuals with Disabilities Education Act (IDEA), in which K-12 schools are prohibited from denying public education or extracurricular activity participation because of a child's disability.
Additionally, children with disabilities may be eligible for special education and related services under Section 504. To be protected under Section 504, a student must be found to have one of the following:
a physical or mental impairment that substantially limits one or more major life activities
a record of such an impairment
be regarded as having such an impairment
If your school receives federal financial assistance, compliance with Section 504 is required. If your school does not receive federal funding but does receive state funding, state law may require you to meet federal law requirements. For example, California enacted Government Code 11135 in 2003 which requires all state-run or funded programs and organizations to meet Section 508 and WCAG 2.0 standards.
Section 508
Adopted in 2001, Section 508 establishes technical requirements for electronic and information technology (EIT) developed, maintained, procured, or used by the Federal government. The requirements ensure that all electronic and information technology is accessible to people with disabilities. The level of access and ease of use must be comparable to that of people without disabilities.
Section 508 standards are based on the World Wide Web Consortium's Web Content Accessibility Guidelines, or WCAG 1.0. Because WCAG 1.0 has become outdated and replaced with WCAG 2.0, the United States Access Board is in the process of updating Section 508 standards to reflect WCAG 2.0. While this update is being ruled on, the DOJ is holding organizations to WCAG 2.0 Level AA Conformance.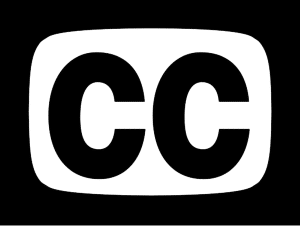 Section 508 standards set forth accessibility requirements for the following areas:
Video and multimedia content
Web-based information or applications
Software applications and operating systems
Telecommunications
Self-contained closed products
Desktop and portable computers
Unless the agency or department can prove undue hardship, those with disabilities need to have the same quality of access to electronic and information technology.
Section 508 Caption Requirements:
A text equivalent for every non-text element shall be provided (e.g., via "alt", "longdesc", or in element content). (1194.22)
Equivalent alternatives for any multimedia presentation shall be synchronized with the presentation. (1194.22)
At least one mode of operation and information retrieval that does not require user hearing shall be provided, or support for assistive technology used by people who are deaf or hard of hearing shall be provided. (1194.31)
Where audio information is important for the use of a product, at least one mode of operation and information retrieval shall be provided in an enhanced auditory fashion, or support for assistive hearing devices shall be provided. (1194.31)
All training and informational video and multimedia productions which support the agency's mission, regardless of format, that contain speech or other audio information necessary for the comprehension of the content, shall be open or closed captioned. (1194.24)
Caption decoder circuitry creates closed captions for DVD, videotape, cable and broadcast signals.(1194.24)
Americans with Disabilities Act (ADA)
Signed into law in 1990 and amended in 2008, the ADA prohibits discrimination and ensures equal opportunity for people with disabilities in employment, transportation, state and local government services, public facilities and accommodations, and other areas both within the public and private sectors.
Title II of the ADA applies to State and Local Governments, including public entities such as grade schools. Title II prevents disability discrimination by these entities and requires them to accommodate someone with a disability so that they can participate in any service, program, or activity available.
Specifically, Title II states that state and local governments:
May not refuse to allow a person with a disability to participate in a service, program, or activity simply because the person has a disability.
Must provide programs and services in an integrated setting, unless separate or different measures are necessary to ensure equal opportunity.
Must furnish auxiliary aids and services when necessary to ensure effective communication, unless an undue burden or fundamental alteration would result.
Shall operate their programs so that, when viewed in their entirety, they are readily accessible and usable by individuals with disabilities.
When applied to K-12 web accessibility, Title II requires all public K-12 schools to give students with disabilities the same access and opportunities as those without disabilities and make accommodations whenever feasible.
Summary
The important takeaways from these laws that affect K-12 web accessibility are that:
if you are a parent: your child is entitled to an equal education and necessary accommodations at their public school if they have a disability
if you are a school: you are required to make materials and activities accessible to students with disabilities and make proper accommodations when requested