3-Step Higher Education Video Captioning Plan
Your Higher Education Video Captioning Plan
Courses should be designed from the very beginning thinking about accessibility. Having a higher education video captioning provider is crucial for consistent accessibility across courses.
This simple, 3-step plan will help you kick-off the video captioning process.
Step 1: Identify Your Needs
You will first need to iron out the details of your video captioning needs. This all depends on what kinds of videos the university is producing and the different uses they have.
When evaluating your needs, ask yourself the following questions:
Volume: How many minutes/hours of video do we have?
Turnaround Time: How fast do we need the captions to be rendered? Do we need them in a few hours or can we wait a few days? Do we want the ability to specify different turnaround times for different videos?
Quality Level: Do we need different quality levels such as 70% machine generated for search, 95% accurate for internal notes, or near perfect for published transcripts or captions?
Difficulty: Do we have videos with poor sound quality, multiple speakers, accents, or technical/rare terms?
Language: Do we need videos to be transcribed in multiple languages or translated into any other languages?
OVP Integration: Do we use a video platform like YouTube, Kaltura, Brightcove, Mediasite, etc. that already has an integration with a captioning service?
Caption Editor: Do we want to have the power to edit the captions ourselves to make minor corrections?
Video Data: Do we want our videos to be searchable, SEO-friendly, and organized in a video library?
Account Management: Do we need a service that can provide access and support for multiple departments at our institution?
Budget: How much money has been allocated for video captioning?
All of these factors matter when evaluating the different higher education video captioning services available.
Step 2: Find an integration
There are various captioning providers on the market that specialize in different aspects of the captioning and transcription process. Using your answers from Step 1, you can consult with companies to find the best match for your needs.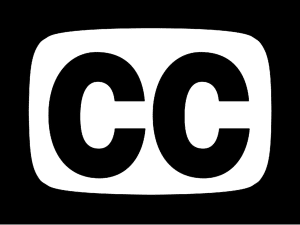 For most universities, the captioning provider will need to integrate easily with your LMS and OVP as well as handle a lot of volume, work around difficult terminology, and have a quick turnaround period.
One of the most important factors to consider is accessibility. If your university is going to invest in video captions to support students and meet legal obligations, there is no other option than to provide 99% accuracy.
Even if your school captions every single course video,  students can still file a complaint with the DOJ or OCR if the captions are inaccurate and thus provide unequal access to course material.  While free captioning services such as YouTube auto-caption may sound tempting, they cannot meet the 99% quality threshold, leaving your institution vulnerable to ADA and Section 504 lawsuits.  
Step 3: Prioritize your video content
Once you've chosen a video captioning provider, you should prioritize video content so that the most pressing videos are dealt with first. After that, create a plan to prioritize future content to optimize your budget.
For example, if your university puts video content on a public site, that should receive critical status to avoid legal repercussions. When you have designated the videos that need to be captioned immediately, move to analyzing courses.
Jessica Phillips, the Instructional Designer at OSU, recommends determining which courses have video, how much video there is, and how many students are enrolled. Prioritizing courses allows instructors to choose turnaround times that save money while ensuring captions are delivered on time. For example, there is no reason to pay for 48-hour turnaround time on a video in the captioning queue when it won't be used until the following semester.
Ready to Enlist Higher Education Video Captioning?
cielo24 works with universities nationwide to provide high-quality video captions, transcripts, and data solutions. Our cutting-edge technology makes our on-demand service straightforward, reliable, and capable of handling large volumes of work. For each job, we provide time-coded transcripts, support for 16 languages, various upload options, customized/automated workflows, numerous output formats, and 99%+ accuracy.
Feel free to download any of our resources here and request a quote here.
Captioning is probably one of the most obvious indications of whether or not an institution or a university is thinking about accessibility for their learners.

-Jessica Phillips, Instructional Designer at OSU