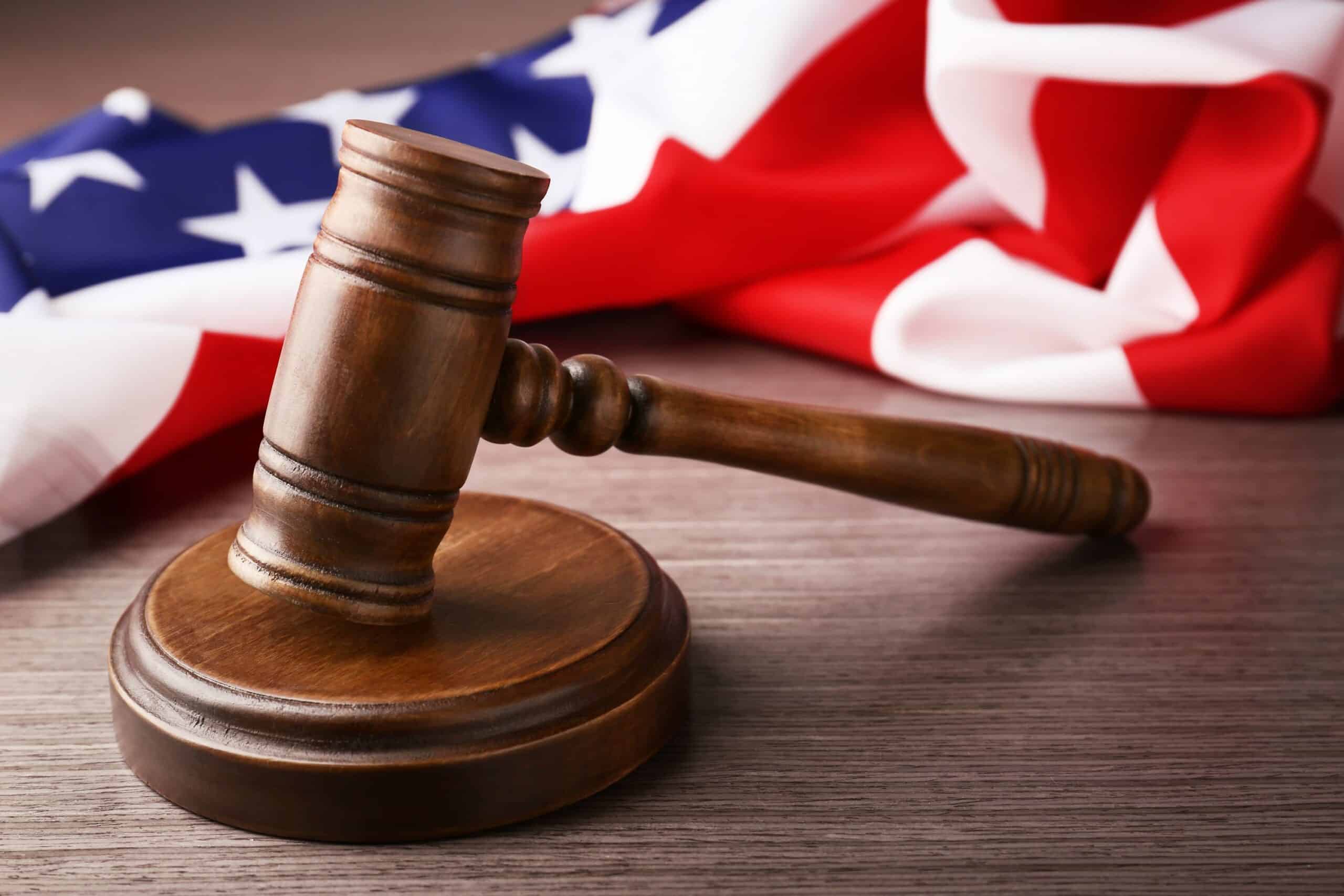 Major U.S. Laws for Captioning Online Video from ADA to CVAA
All Major U.S. Laws for Captioning Online Video
There are numerous pieces of legislation that provide accessibility for people with disabilities. The following U.S. laws for captioning online video ensure that videos are understandable to people who are deaf and hard of hearing.
Some laws apply to public entities, some apply to private entities, and others apply to specific types of content. Compliance with federal laws means you will not be vulnerable to any lawsuits, but more importantly, you will be best serving your customers, students, employees, etc.
Title I of the ADA
While there are multiple laws for captioning online video, the Americans with Disabilities Act is one of the most cited laws during lawsuits and investigations. There are five titles to the ADA, and we will discuss the three that pertain to video captioning.
Title I of the ADA prohibits discrimination in all employment practices, including job application procedures, hiring, firing, advancement, compensation, training, and other terms, conditions, and privileges of employment. It applies to recruitment, advertising, tenure, layoff, leave, fringe benefits, and all other employment-related activities.
Employers are required to provide reasonable accommodations for employees and applicants with disabilities. A reasonable accommodation is any modification or adjustment to a job or the work environment that will enable a qualified applicant or employee with a disability to participate in the application process or to perform essential job functions.
Examples of reasonable accommodation include:
making existing facilities used by employees readily accessible to and usable by an individual with a disability
restructuring a job
modifying work schedules
acquiring or modifying equipment
providing qualified readers or interpreters
modifying examinations, training, or other programs
Multiple companies, such as FedEx and The Cheesecake Factory, have been sued by the U.S. Equal Employment Opportunity Commission for the failure to caption their training videos. Other companies have been sued for their failure to caption videos that are displayed online.
Title II of the ADA
Title II of the ADA prohibits discrimination on the basis of disability in services, programs, and activities provided by State and local government entities. It includes publicly-funded universities, community colleges, and vocational schools.
Additionally, Title II extends the prohibition on discrimination established by section 504 of the Rehabilitation Act of 1973 to all activities of State and local governments, regardless of whether these entities receive Federal financial assistance.
According to Title II:
A public entity shall take appropriate steps to ensure that communications with applicants, participants, members of the public, and companions with disabilities are as effective as communications with others.
This means that entities subject to Title II are required to provide equally effective communication, regardless of the medium chosen. Communication by educational institutions includes the transfer of information and encompasses information conveyed through computer-related applications and online learning environments.
If any public entity uses video, such as a public university, they need to be closed captions to prevent disability discrimination. Multiple universities have run into trouble with the ADA for their lack of captioning on both classroom videos and publicly available content. UC Berkeley is the latest to have been investigated by the DOJ for the inaccessibility of its publicly available online courses and information.
Title III of the ADA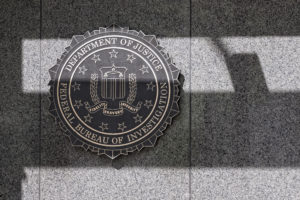 Title III of the ADA prohibits discrimination on the basis of disability in the full and equal enjoyment of the goods, services, facilities, privileges, advantages, and accommodations of any place of public accommodation by any private entity that owns, leases (or leases to), or operates any place of public accommodation.
Public accommodations include over five million private establishments, such as restaurants, hotels, theaters, retail stores, hospitals, museums, libraries, amusement parks, private schools, day care centers, health spas, and bowling alleys.
In addition to places of public accommodations, Title III covers commercial facilities and private colleges and universities.
Many private universities and businesses have been sued over Title III of the ADA for the inaccessibility of their online learning programs, websites, and other technologies. Private universities are required to caption all course videos, even ones that are available to the public for free. Online businesses are included as places of public accommodation, and thus must ensure accessibility for their videos as well.
In 2015, Harvard and MIT were sued by the National Association of the Deaf for their failure to provide closed captioning on their online lectures, courses, podcasts and other materials.  The complaint against Harvard stated,
Much of Harvard's online content is either not captioned or is inaccurately or unintelligibly captioned, making it inaccessible for individuals who are deaf or hard of hearing.
Both universities attempted to have the cases dismissed, but on November 4, 2016, Judge Mark G. Mastroianni of the District Court of Massachusetts accepted Magistrate Judge Robertson's recommendation to deny Harvard and MIT's motion to dismiss the lawsuit. The lawsuit will continue this year and the NAD is seeking class action status.
When brought with an ADA lawsuit, the Department of Justice holds entities to WCAG 2.0 level A and AA conformance requirements. Even if you have not yet had any complaints of inaccessibility by customers, it is in your best interest to move toward WCAG 2.0 level AA conformance to ensure accessibility for everyone and prevent a lawsuit.
Section 504 of the Rehabilitation Act
Section 504 of the Rehabilitation Act of 1973 prohibits discrimination on the basis of disability in programs conducted by federal agencies, in programs receiving federal financial assistance, in federal employment, and in the employment practices of federal contractors.
It specifically states that
No qualified person with a disability shall, on the basis of disability, be excluded from participation in, be denied the benefits of, or otherwise be subjected to discrimination under any program or activity which receives Federal financial assistance.
Any college, universities, or businesses that receive federal financial assistance are subject to Section 504.
Additionally, Section 504 calls out schools specifically, stating that no qualified student with a disability shall, on the basis of disability, "be excluded from participation in, denied the benefits of, or otherwise be subjected to discrimination under any…postsecondary program or activity…."
Section 508 of the Rehabilitation Act
Of all of the U.S. laws for captioning online video, Section 508 is the most recently updated. Section 508 establishes requirements for electronic and information technology (EIT) developed, maintained, procured, or used by the Federal government. The standards are based on the World Wide Web Consortium's (W3C) Web Content Accessibility Guidelines (WCAG).
In the original standards from 2000, Section 1194.22 requires that:
Equivalent alternatives for any multimedia presentation shall be synchronized with the presentation.
And Section 1194.24 requires that:
All training and informational video and multimedia productions which support the agency's mission, regardless of format, that contain speech or other audio information necessary for the comprehension of the content, shall be open or closed captioned.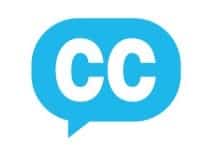 On January 9, 2017, the US Access Board approved the ICT Refresh, a final rule that updates Section 508 standards to reflect WCAG 2.0, which is discussed below.
The new ICT Standards and Guidelines contain the exact Level A and AA Success Criteria found in WCAG 2.0, with some further clarifications. All federally funded organizations will have until January 18, 2018 to bring their websites and online content up to code with WCAG 2.0 Level A and AA requirements.
WCAG 2.0
In 1999, the World Wide Web Consortium created the Web Accessibility Initiative to develop strategies, guidelines, and resources to help make the web accessible to people with disabilities. The product of this was the Web Content Accessibility Guidelines or WCAG.
In 2008, W3C released an updated version of the Web Content Accessibility Guidelines to keep up with the changes in technology. These new guidelines are referred to as WCAG 2.0, and the original guidelines are WCAG 1.0.
Success criteria factors 1.2.2 (prerecorded content) and 1.2.4 (live content) require synchronized closed captions for all video and audio.
CVAA
The 21st Century Communications and Video Accessibility Act of 2010, otherwise known as the CVAA, was created to bring FCC laws from the 1980s and 1990s up to date with 21st-century technologies.
The CVAA requires the closed captioning of all online video programming that was previously shown on TV with captions. This requirement was phased in slowly with different deadlines for different types of video programming, such as prerecorded, live, and archival.
All of the deadlines have passed except for one. On July 1, 2017, all video clips of live or near-live TV programming must be captioned within 12 or 8 hours of being aired on TV with captions.
FCC
To meet FCC captioning requirements, the closed captions that accompany TV and online programming must meet a certain level of quality to ensure that viewers with hearing disabilities have full access.
As per 2014 FCC rules, captions are required to be:
Accurate: Captions must match the spoken words in the dialogue and convey background noises and other sounds to the fullest extent possible.
Synchronous: Captions must coincide with their corresponding spoken words and sounds to the greatest extent possible and must be displayed on the screen at a speed that can be read by viewers.
Complete: Captions must run from the beginning to the end of the program to the fullest extent possible.
Properly placed: Captions should not block other important visual content on the screen, overlap one another or run off the edge of the video screen.
Summary
Whether you are part of a public or private organization, there are most likely a few federal laws for captioning online video that apply to you. Private and public universities are subject to the ADA, as are employers and most businesses. Section 508 and Section 504 apply to all federal government agencies as well as all organizations that receive federal financial assistance.
If you are unsure where to begin, WCAG 2.0 is the baseline standard for online accessibility that jurisdictions all over the world use. Conformance with level AA means that no group will find it difficult to access web content.
For more information on U.S. laws for captioning online video and the benefits of captioning, feel free to download the following eBooks.