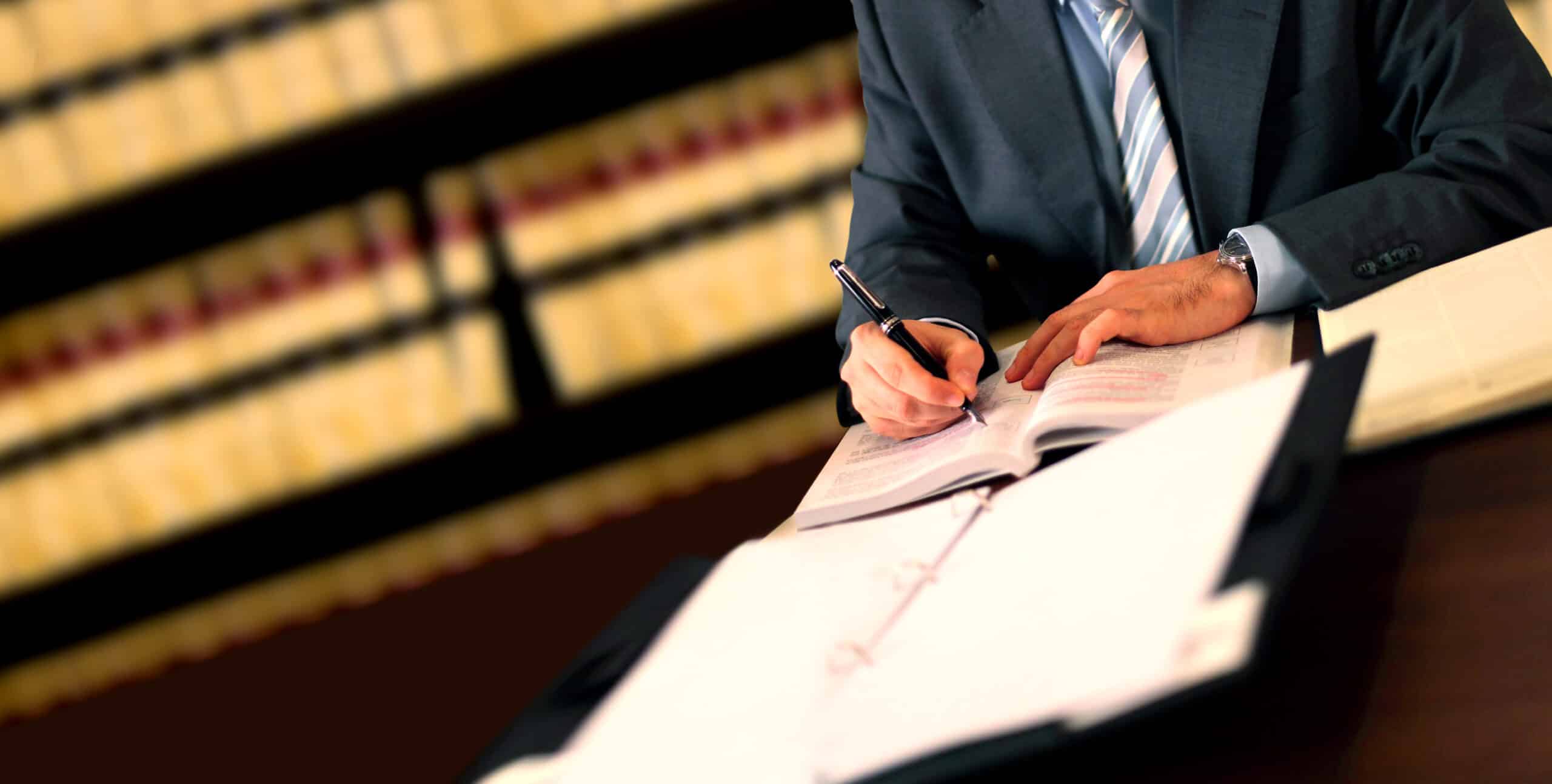 Disability Discrimination Spotlight: Corporate Lawsuits
Disability Discrimination Spotlight: Corporate Lawsuits
This week we are covering a few recent disability discrimination lawsuits against corporations. These corporate lawsuits deal with violations of the Americans with Disabilities Act for inaccessibility of company websites, mobile applications, training videos, and other technology.
Disability discrimination is prohibited by the ADA for employers, state and local government services, public accommodations, commercial facilities, and transportation.
Title I of the ADA prohibits discrimination in all employment practices, including job application procedures, hiring, firing, advancement, compensation, training, and other terms, conditions, and privileges of employment. It applies to recruitment, advertising, tenure, layoff, leave, fringe benefits, and all other employment-related activities.
Title III of the ADA specifically prohibits discrimination on the basis of disability by places of public accommodation. These include businesses and corporations such as restaurants, movie theaters, schools, day care facilities, and doctors' offices.
Many of these cases were brought forth by the U.S. Equal Employment Opportunity Commission (EEOC). The EEOC is responsible for enforcing federal laws that make it illegal to discriminate against a job applicant or an employee because of the person's race, color, religion, sex, national origin, age, disability or genetic information. They investigate charges of discrimination against employers and try to settle the charge. If a settlement can't be reached, they are able to file a lawsuit.
EEOC v. FedEx Ground
Year: 2014
Status: Still Pending
Press Release
In 2014, The EEOC filed a lawsuit against FedEx Ground based on 19 separate charges of discrimination against deaf and hard-of-hearing package handlers and job applicants.
The EEOC claimed that FedEx Ground failed to provide needed accommodations such as American Sign Language (ASL) interpretation and closed-captioned training videos during the mandatory initial tour of the facilities and new-hire orientation for deaf and hard-of-hearing applicants.
FedEx was also charged with failing to provide communications-based accommodations for mandatory meetings and needed equipment substitutions and modifications for deaf and hard-of-hearing package handlers, such as providing scanners that vibrate instead of beep and installing flashing safety lights on moving equipment.
These accommodations are all required by Title I of the ADA, which prohibits disability discrimination by places of public accommodation, as discussed above.
This lawsuit is not the first time FedEx faced litigation by the EEOC. In 2006, FedEx lost a lawsuit brought by the EEOC and a deaf employee who worked as a package handler at the company's Baltimore Ramp.
The suit charged Federal Express with violating the ADA when it failed to provide reasonable accommodations to an employee, Ronald Lockhart, in the form of American Sign Language interpreters, despite his repeated requests. The jury found FedEx liable for punitive damages in the amount of $100,000 for its knowing failure to accommodate Lockhart as well as compensatory damages of $8,000 for the loss of the accommodation itself.
National Federation of the Blind & DOJ v. H&R Block
Year: 2014
Status: Resolved
Consent Decree
DOJ Press Release
NFB Press Release
On April 8, 2013, the National Federation of the Blind (NFB) and two blind taxpayers from Massachusetts filed suit against H&R Block for violating the ADA and Article 114 of the Massachusetts Constitution.
The two individuals were unable to successfully file their tax returns because H&R Block failed to code its website in a way that would make it accessible to individuals who have vision, hearing and physical disabilities.
Proper coding is a crucial website component because blind people access computers and websites through assistive technologies that convert what is on the screen into spoken words or Braille. If the content is improperly coded, websites and applications can prevent this software from working, denying the blind user equal access.
On December 11, 2013, the Department of Justice filed a complaint in intervention in the lawsuit to enforce Title III of the ADA. This resulted in a consent decree that spans five years.
Under the terms of the consent decree, H&R Block's website, tax filing utility and mobile apps must conform to the Level AA Success Criteria of the WCAG 2.0. Website accessibility was required by  Jan. 1, 2015, with additional accessibility deadlines over the following years of the decree.
Additionally, H&R Block (HRB Digital and HRB Tax Group) agreed to:
EEOC v. The Cheesecake Factory
Year: 2016
Status: Still pending
Press Release
On December 20, 2016, the EEOC filed a suit against The Cheesecake Factory for violating the ADA by failing to provide an effective accommodation for a newly hired employee and instead firing him for issues stemming from his disability.
According to EEOC's lawsuit, The Cheesecake Factory denied a deaf employee's repeated requests for orientation training with either closed captioned video or American Sign Language (ASL) interpretation. Providing these accommodations is, again, required by Title III of the ADA, and furthermore, it is illegal to punish an employee with a disability for requesting a reasonable accommodation.
Additionally, the EEOC found that the employee, Oleg Ivanov, was provided inadequate and unaccommodated training regarding the company's online scheduling system and timekeeping process. After not receiving accommodations for the training and timekeeping obstacles, The Cheesecake Factory fired Ivanov, alleging attendance issues.
The case is currently being reviewed. The EEOC is seeking monetary damages on behalf of Ivanov, training on anti-discrimination laws, posting of notices at the worksite, and other injunctive relief.
Additional Corporate Lawsuits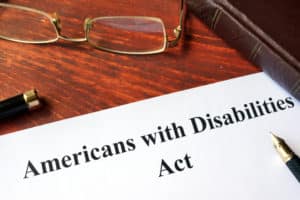 EEOC v. Walmart – 2017
EEOC v. Lowe's -2016
DOJ v. Carnival Cruises – 2015
EEOC v. Kmart – 2015
DOJ v. Peapod – 2014