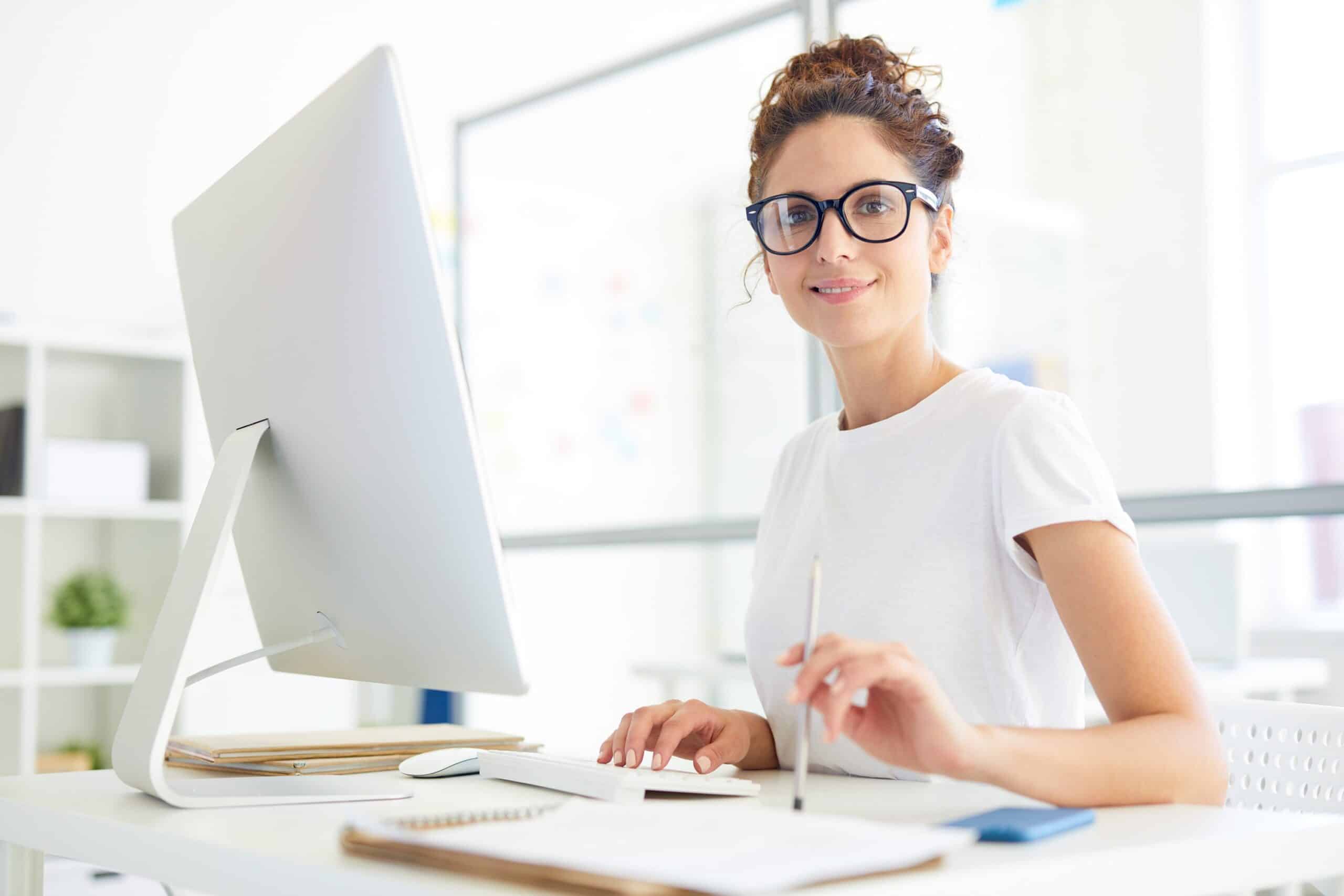 How to Apply Video Metadata to Your Website to Boost SEO
Video media data is the total value of all your video metadata. To paint an easy picture, let's use the example of social media. In your social media accounts, you have individual items like your profile photos, posts, about section, events listed, your settings and preferences, and on and on. Each of those items constitutes one item of metadata. Media data, on the other hand, is your entire profile – all of this metadata combined and then a little something extra. 
Media data and metadata elements explained as your social media profile: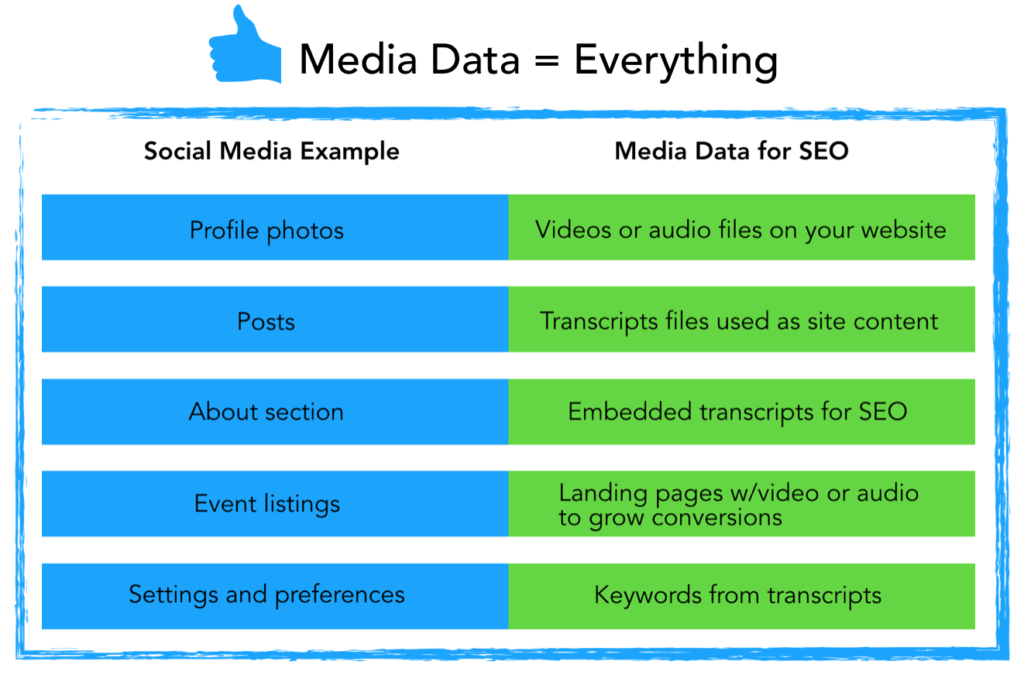 All of the above create your media data portfolio and help you optimize your website for better SEO, performance, engagement, and conversions.
Applying your Media Data to your Website
To use the media data from an audio or video file, you apply it to your site the same way you would any other content – place it within the body of your page and make sure that it is readable by both humans and search engines.
To start, you will want to create titles, headlines, and subheadings in the video or audio transcript that align with optimal SEO success. Your transcript, if produced through cielo24's transcription services, will provide you with a list of keywords for each file.
You should take these keywords and apply them to the following areas of your transcript:
Page titles

H1 and H2 tags

Meta description

Alt text

On-page content

URL
Along with this, you will want to ensure that:
Your video Sitemap matches on-page SEO elements

You do not include, <no script> tags, as this may slow the loading time of the page

You use in-script links, relevant links to other pages on your site, and external links
Adding the Video File to HTML on your Website
Once you have your transcript prepped and ready, you can begin adding the video or audio file to your website. There are a number of ways you can achieve this.
You can host the video file directly on your site, but this requires you to also provide the necessary bandwidth for the file.

You can use a third-party service like YouTube, but you then lose control over ads played with your video, they can limit your length or file size, and can impose other limitations.

Another option for

cielo24 Enterprise users is to utilize our premium video wrapper for free

– which gives you video search, captions, transcripts, speaker identification, sharing capabilities, and many other display advantages all in one embeddable player.
The HTML5 code for embedding a video to your website is:
<video src="videofilename.webm" poster="initial_static_picture.jpg" width="480″ controls>
</video>
If not using cielo24's video wrapper, adding captions to your HTML5 video requires you to:
Save your video captions file as a WEBVTT FILE – using the .vtt extension

Save your captions file to the same folder as your video file on your website server

Add a track element to your HTML5 code. Here's an example:
<video  width="320″ height="240″>  
    <source type="video/mp4″ src="/my_video_file.mp4″ >   
    <track src="/captions_file.vtt" label="English" kind="captions" srclang="en-us" default >
    <track src="/French_captions_file.vtt" label="French" kind="subtitles" srclang="fr" >
</video>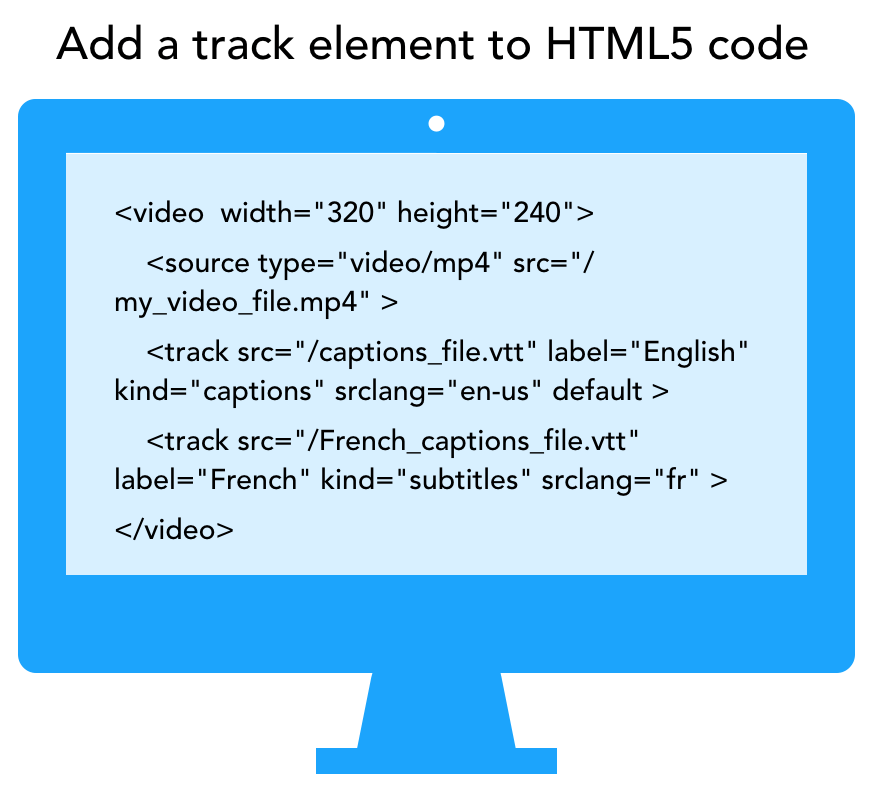 Adding a video to your website landing pages can provide great benefit to your SEO, engagement and conversions. But it's necessary to embed your video transcript and add the captions to your video HTML. You also want to make sure to optimize all the surrounding page content to align with your video transcript to enhance your overall SEO and page performance.
Getting Advanced Video Media Data is Easy Peasy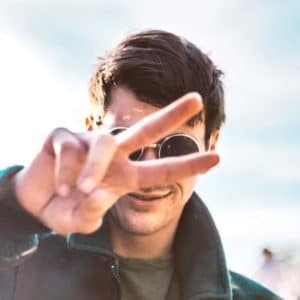 The Self Serve web app allows you to get video transcriptions captions and video media data immediately, without the wait for contracts or quotes. Self Serve allows for a preliminary amount of free machine-based transcriptions, and human-verified transcriptions and captions begin at less than $1/minute.  Try it out and see what is the right fit for you and your media needs. 
When you need a little more 'Umph" the cielo24 Enterprise plans are built to meet your specific needs with the help of an account executive to assist on accounts with more complex media needs.  Through an Enterprise plan, you also have access to our full suite of video and audio data solutions.
The choice is always yours! And the options are there for your personal selection. We are a no hassle, no pressure company and hope to earn your business.
For more information on our video transcription accuracy, captioning and video intelligence solutions, contact us online or call us at 1-855-243-5624.   Take a Video Captioning test-drive >>