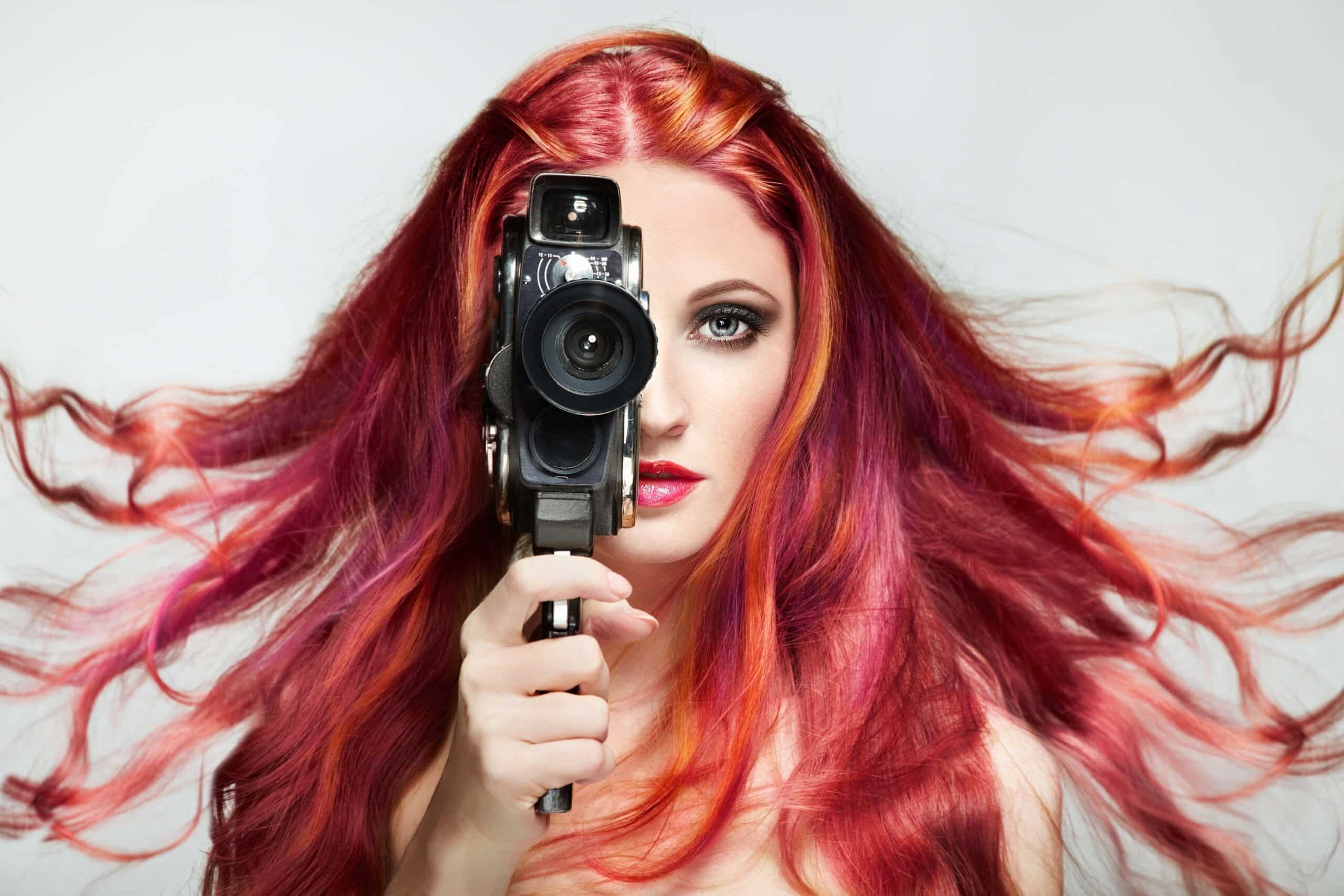 Video Marketing Trends for 2020: Start the Decade off Right
Everyone is beginning to understand the power of a well-crafted video. It's not just big brands, but also smaller companies that are embracing this true well of possibilities and adding its benefits to their marketing strategy. It's no longer the promising technique of the future. It's here. Even more, it's expected to surge forward with full-force this year.
We've gathered up top video marketing trends for 2020 that should inform and shape your marketing strategy for the year and beyond.  If you don't have time to read all of them, know this: video and mobile are still the big marketing strategies in 2020, it's time to get started.
Stay Ahead of the Game with These Video Marketing Trends for 2020 and Beyond…
Video marketing revenue is expected to keep growing by 14.6% each year.
According to the latest video advertising stats, video marketing revenue will keep rising for the foreseeable future. Experts predict this growth trend will even pick up its pace, with the industry reaching $47.89 billion in revenue by the year 2022.  (Statista)
The top 3 countries make more than half of the global video marketing revenue.
The US makes $10.71 billion, China sees $5.27 billion, and Japan makes $2 billion in video marketing revenue, which altogether account for the majority of global video marketing revenue. Followed by the UK and France, these three marketing giants show no intention of losing their spots as leaders in the industry. (Statista)
Close to 50% of online users search for product videos before they make a purchase.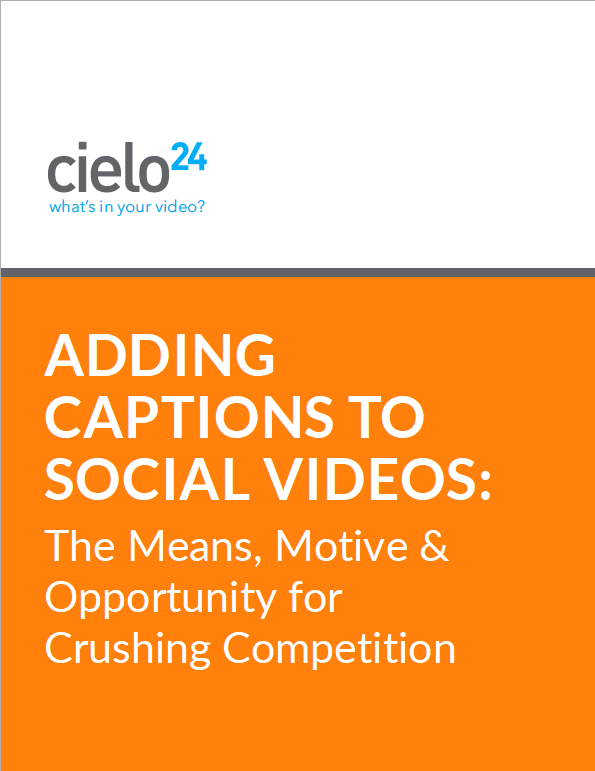 When you're not able to see the product in person, as you would in a shop, there is no better way to ensure you receive the item you want. Before making an online purchase, nearly half of all shoppers search the web for videos of the product they intend on buying according to online video statistics. (Think with Google)
4x as many customers would rather watch a video about a product than read about it.
According to a study conducted back in 2015, barely 25% of customers prefer written or photo ads to video ones. Most find it more convenient to sit through a 30-second ad than read through a short paragraph. (Animoto)
12% of visitors will watch a video if it's available on an eCommerce site.
If you have a video available on your eCommerce site, the data indicates that every tenth user or so will watch the video in its entirety, regardless of which product the video features. Even though this number might appear low at first, imagine the exposure some brands get on larger platforms, such as eBay, Amazon, or Aliexpress (MediaPost)
81% of businesses use video as a marketing tool.
According to the data, 81% of businesses recognize the advantages that video marketing offers. Of those businesses that still haven't adapted to the new wave of marketing, 65% plan on doing so in the near future. Video usage statistics specifically in relation to marketing are definitely going to show much higher numbers in the years to come. (Infographic Journal)
72% of B2B marketers find video advertising effective.
Businesses that advertise their services to other businesses, such as those specializing in cloud storage, mostly find video advertising beneficial to their company. In addition to attracting more customers, B2B video marketing statistics show that those using video as their primary marketing tool find that those customers have more confidence in their business, as having a video ad projects an image of authority and success. (The Mx Group)
Based on 39 trillion seconds of videos watched, 59.9% of views are from mobile users.
For those arguing on behalf of mobile in the battle of mobile vs desktop video usage, nearly 60% of all video views on the internet originated from mobile users. This data includes all video platforms, including Netflix, YouTube, and Dailymotion. Even though some of them (such as Netflix) don't allow ads, it is safe to assume that they will at some point in the future. Plus, mobile users can't avoid ads via third-party apps the same ways desktop users can, proving once again that this is the market advertisers should set their sights on. (Stone Temple)
70% of advertisers plan on incorporating videos in their Facebook marketing strategy.
When 70% of all Facebook advertisers still using photo ads as their primary marketing strategy plan on making a switch to video, we can see that video consumption is slowly increasing on Facebook. With over 6 million active advertisers, Facebook should be looking into acquiring more storage for all the data coming their way. (Social Samosa, Adstage)
71% of Facebook users find the video ads they see relevant to them.
Online video consumption statistics show that Facebook's ad algorithms appear to be working perfectly, according to this stat. Since the concept of marketing was invented, there hasn't been a medium that can target audiences more effectively. (Small Business Trends)
64% of customers say a Facebook video has influenced them to buy a product.
After seeing a Facebook video ad, two-thirds of consumers have decided to purchase the product that they saw advertised—one of our particularly appealing video marketing statistics. (Animoto)
Over 500 million hours of video are watched on YouTube every day.
When YouTube's algorithm shows an ad roughly every 10 minutes and 500 million hours of video are watched on the platform every day, we can easily see the potential that this medium has for advertisers. Even when users with Adblock are excluded from the equation, these video marketing trends by Forbes indicate that the number of potential customers remains mind-boggling. (Forbes)
There are more than 50 million channels involved in the YouTube Partner Program.
With YouTube introducing its new Partnership Program, the number of channels that can run ads has significantly dropped. Only those channels which receive more than 4,000 watch hours in a year, while having 10,000 or more subscribers, are now able to join the program. These criteria mean that only the ones putting in an effort can monetize their work, leading to a more friendly environment for advertisers. (Huffington Post)
35% of mobile users in the US watch videos on YouTube more than once a day. 
There are more than 270 million mobile internet users in the US, and nearly 90 million of them access YouTube more than once per day. For the second year in a row, mobile video browsing stats beat desktop use by a margin of over 10%. (Statista)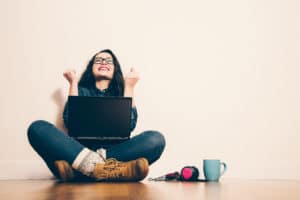 Users over the age of 45 are more likely to watch full YouTube ads.
The number of views a specific video on YouTube gets isn't valid from a marketing standpoint. What matters is the view-through rate. VTR represents the number of people who have seen the ad in its entirety, and people over the age of 45 appear to be the ones with the most patience. (Strike Social)
YouTube saw $3.96 billion in ad revenue in the last 3 years from its US market.
YouTube appears to be trailing behind Facebook when it comes to ad revenue by a significant margin, despite having video engagement stats going in its favor. While YouTube acquired less than $4 billion in 3 years from its US market, Facebook made $14.9 billion last year alone. What should be considered is that YouTube shares its ad revenue with those eligible for their partnership program, with two-thirds of the profit going in YouTube's favor. (Statista)
An average YouTube ad costs the advertiser $0.10 to $0.30 per view.
Ever since YouTube changed ownership and a new ad algorithm was implemented, the platform has seen a steady rise in ad revenue, as evident by its video content statistics. When Google acquired this company, the advertisers gained the ability to target most YouTube viewers based on gender, age, and location, as opposed to just being able to target them by their video history, at the cost of just a few cents per view. (Penna Powers)
60% of people would rather buy a product recommended by a YouTuber than one recommended by a movie or TV star.
In addition to the standard YouTube ads, some companies choose to pay YouTubers directly for advertisements. This type of endorsement is also common in sports, as well as in various other niches. However, the majority of consumers have more trust in Pewdiepie's product recommendations than they do in Rihanna's or David Beckham's. (Think with Google)
Instagram ad revenue has doubled since video ads were introduced.
The ability to not only advertise in photo or story mode but to also include video ads proved to be the right call for Instagram. As every video consumption stat predicted, the ad revenue Instagram received in 2017 reached $3.64 billion, while 2018's numbers are around $6.84 billion, nearly doubling the company's ad revenue. You could say that things are looking up for Instagram, as its ad revenue has been doubling every year since the company was founded, starting in 2015, when they earned $630 million. (Statista)
5 million videos were uploaded in just 24 hours when Instagram Video was first introduced.
With the introduction of its video feature back in 2013, Instagram saw more than 5 million videos uploaded to the platform within the first 24 hours. Video popularity hasn't shown any signs of slowing down ever since, as users spent  80% more time watching videos in 2017 than they did the year before. This shows that Instagram video marketing is another asset advertisers need to take advantage of. (cnet)
IGTV is the new big Instagram thing, with over a billion users.
Instagram's new feature, Instagram TV (IGTV), has proven to be a massive success, reaching one billion users in no time. This new stand-alone app was introduced as a way for brands to build stronger connections with their customers and the general audience. It offers videos ranging from 15 seconds to 60 minutes long and various cost-cutting options such as subtitles, which can save companies millions of dollars. (ZDNet)
Half of Twitter's revenue is from video ads.
According to video marketing trends, 2020 will be the year Twitter should thank the person responsible for implementing video ads. As every other platform listed above, Twitter found that video marketing was the way to go back in 2018. The company estimates that video ads were responsible for half of Twitter's revenue in the last quarter, with obtaining $287 million just from video ads. (Recode)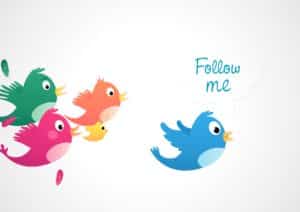 50% of Twitter users are able to recall the platform's ads after viewing them.
Twitter Ads reports show that half of Twitter users are able to remember an ad they've seen on the platform seconds after viewing it in their feed. By comparison, 80% of traditional TV viewers are not able to recall the commercial they've just seen. (ClickZ)
80% of Twitter users are on mobile.
The latest data shows that 80% of active Twitter users access the app with their smartphones. Mobile videos not only contribute to the number of visits, they also account for 88% of the company's ad revenue. (Omnicore)
Twitter live-streamed more than 830 live events in 2017's third quarter.
According to the video content statistics available to its shareholders, Twitter live-streamed more than 830 events in the third quarter of 2017. The live-streaming feature convinced more than half a million new advertisers to join Twitter in less than a year. Companies that live-stream events have a 63% larger following than those who still haven't adopted this marketing tool. (Twitter)
Promoted videos increase favorability by 18%.
Promoted videos are a feature that Twitter offers its advertisers, and it's based on merely paying more in order for people to see your video ad on their feed. Getting your video promoted can prove to be an excellent business decision according to these kinds of video marketing trends. (ClickZ)
 Brands who have their logo incorporated into the video ad are 9% more likely to increase buyers' purchase intent.
Companies who advertise using the video ad feature on Twitter and have their logo appear at some point in the video are 9% more likely to induce an intent to buy. (Adweek)
Snapchat made $1.47 billion in ad revenue last year.
Snapchat's global ad revenue is significantly lower than other social networks'—however, it has been on the rise. The company's video marketing stats for 2020 show the projected ad revenue exceeding $2.72 billion. Snapchat's video advertising stats tell us that roughly half of their ad revenue is from video. (Statista)
More than 1.2 million people signed a petition to revert Snapchat's advertising changes.
In its attempt to implement ads and increase revenue, Snapchat introduced a new, redesigned app. This app redesign offered unskippable ads. Although 1.2 million people revolted and signed the petition to revert the changes, Snapchat chose to ignore it. The Discover Feed was officially introduced, and users eventually accepted it—something that may influence future video marketing statistics. (The Verge)
90% of Snapchatters watch advertisers' stories.
Compared to traditional newsletters, which are opened by 25% of their recipients, Snapchat statistics show that stories created by advertisers are opened by 90% of the people who follow them.  (Smart Insights)
80% of advertisers prefer Snap Ads.
Nowadays, Snapchat offers multiple options to advertisers. There are Snap geo-filters, which allow video marketing companies to target specific geographic zones, Sponsored Lenses, which are an expensive way to advertise, and Snap video ads, which are displayed full-screen and last for 10 seconds. Snap Ads appear between posts on both Discover and Live feed, and users will see them in between every few posts. Mobile video browsing stats show that the majority of users also prefer to see ads this way. (apptamin)
Maximize 2020 Video Marketing Trends!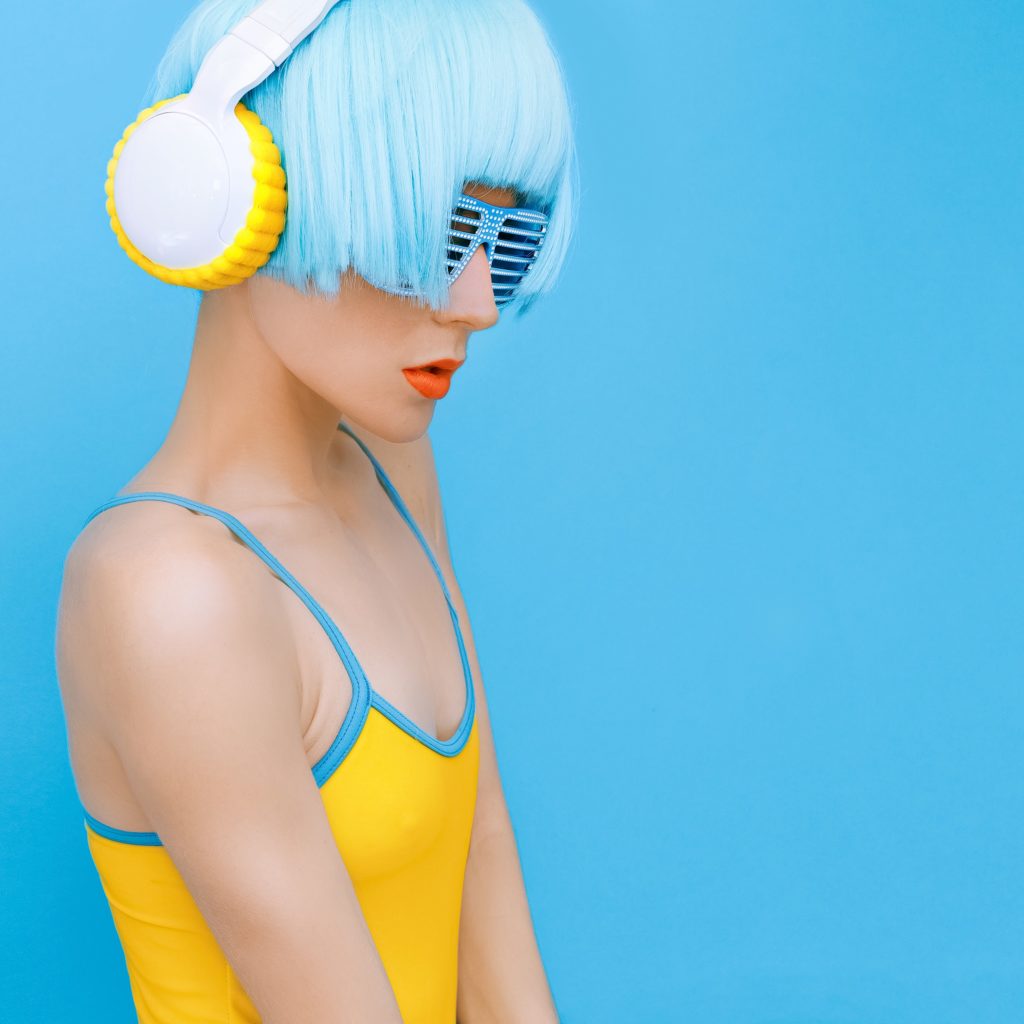 Talk to us about our Self Serve and Enterprise plans.  An account executive can help you determine what plan is best for your unique business needs. Through Enterprise, you also have access to our full suite of video and audio data solutions, including the Video Wrapper 3.0.
cielo24 is removing barriers to increase video marketing ROI, searchability, and compliance for all your videos! You can begin captioning immediately at less than $1/minute.  Or contact us for a Free Enterprise trial based around your unique business needs
Or contact us online or call us at 1-855-243-5624.
One free podcast recording into video caption and transcript
Video Wrapper 3.0 – our exclusive interactive video player
Media intelligence – topics, tags, keywords and more – all displayed through the interactive video player
Integrations – we can integrate the trial directly through your video platforms, so you understand how the integrations work
And more!