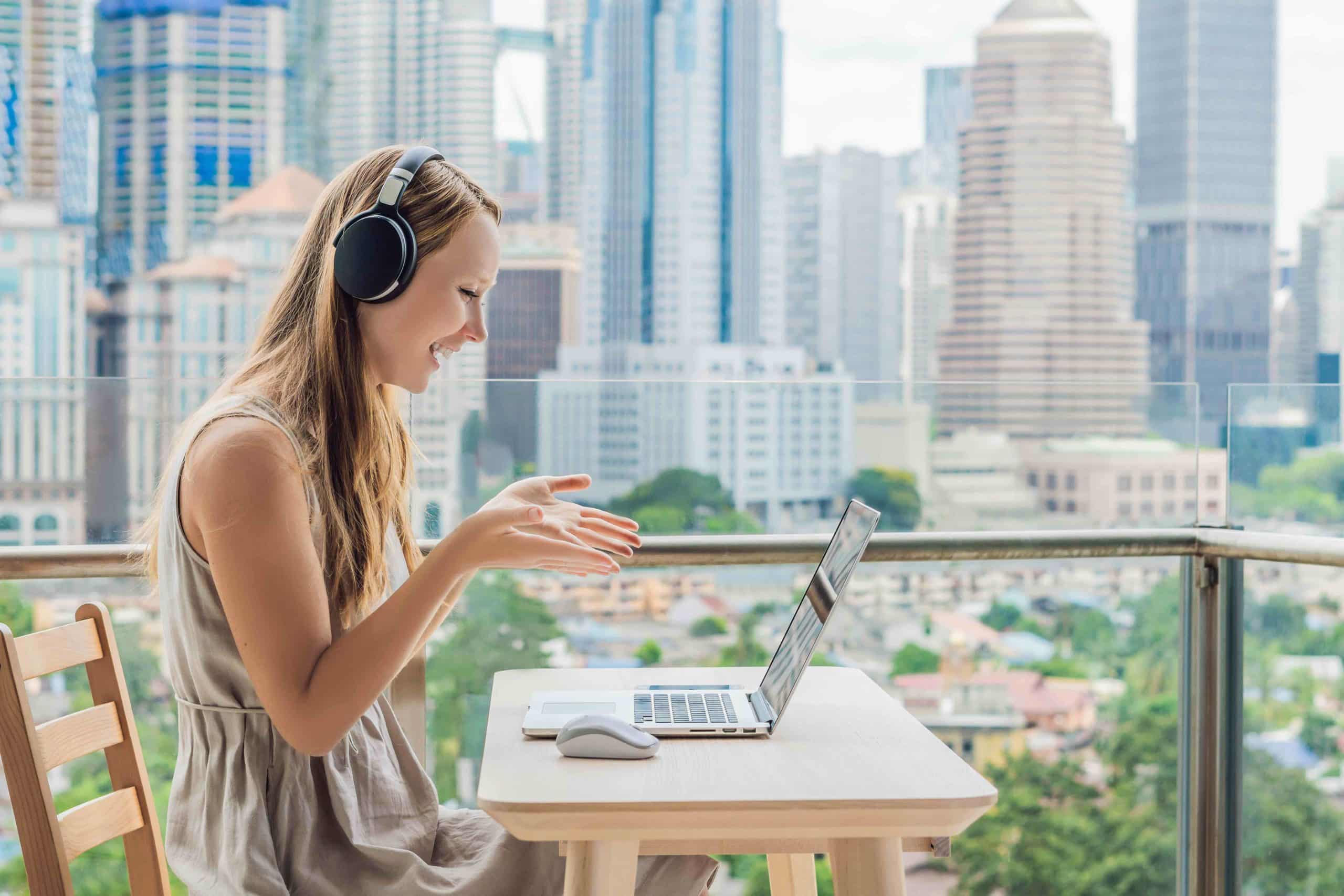 Coronavirus Spotlights the Benefits of Online Education to Ensure Health and Safety
Saying coronavirus and online education benefits in the same sentence sounds horrible.  Ironically it's not horrible.  Online education is a safe and viable alternative to ensure the health of students and staff alike, one that many institutions have already enacted in the face of the coronavirus threat.  As the educational environment continues to evolve and embrace new technologies, the need becomes especially critical for institutions to prioritize accessibility. With a possible pandemic like coronavirus, it puts online education accessibility into a whole new light. 
Universities that adopt remote education capabilities have become more flexible in their ability to meet online educational needs through technology – keeping their organizations operating smoothly regardless of physical location. Providing online learning environments also enables institutions to protect faculty, staff, and students through the coronavirus epidemic. 
There are many benefits to establishing reliable and accessible online education platforms beyond protecting the health and welfare of everyone associated with your school. Let's look at these benefits and some simple steps to advocate for accessible remote learning and working opportunities for your organizations. 
Additional Benefits of Online Education for the Entire University in the Wake of Coronavirus
Talent
Talented staff are more attracted to educational institutions that offer flexible remote work opportunities. Moreover, this is a trend; talented instructors are on the look-out for remote work opportunities. Offer an attractive remote working opportunity to professors and attract student enrollment. 
Location
By limiting your reliance on a large physical building/s you are able to attract the best employment recruits to your school. Typically the average worker is sought and travels a limited radius, limiting your institution from 99.9% of the professional talent out there.
Evolving workforce and student dynamics
The numbers of professionals stipulating a remote work schedule are multiplying. Many people at minimum plan to work remotely over the coming years. Why? The most interesting companies out there are all offering this. It's a trend that all successful institutions have to keep up with to remain competitive. 
What about students? Absolutely no educator reading this is surprised to read the demand for online courses has risen. Online education allows flexible schedules, distance learning opportunities, and accommodation of learners with accessibility needs. 
Changing landscape 
Remote work and learning opportunities are arguably one of the greatest shifts in modern history. As with previous workplace and educational changes, we see the development of a higher quality of life. The current changes reflect the same spirit and why educational institutions must consider expanding distance learning and teaching opportunities.  
The trend is powerful because it fundamentally changes the way students and staff experience their life. Students and professors that have more flexibility to decide their schedules are able to operate when they are most productive rather than on a fixed day, and can thus control a better work-life balance than currently experienced. 
Location dependent schools will not be able to compete with flexible remote options, both economic and operationally. Not only will remote schools increase their average level of talent and student admission rates, they inevitably become cost-efficient also. 
Back to Coronavirus and Online Education Benefits
So what does a viral epidemic have to do with all of this? It is safer. 
By allowing for a flexible remote work and learning environment, educators are providing a safe environment in the midst of a global crisis. Being on the right side of health and wellbeing is the only responsible choice to make. And while many states are not yet requiring quarantine environments at the point this article is being written; many organizations around the United Staes and the world are voluntarily doing so. Without online learning capabilities, teaching would be forced to cease. With distance learning technology in place, schools can continue to operate as usual from within the safety of their own homes.
How to Develop a Remote Learning and Online Education Strategy for Times like Coronavirus
There are some fundamental and straightforward steps any organization can take to ensure successful remote, collaborative working environments. The principles apply to faculty and students largely the same. 
Write detailed briefs for projects and follow-up with results

Change the format of meetings or exams to include remote students and workers on collaborative conference calls. This is as simple as using virtual classroom technology that schools already have available. 

Make everything transparent, clear, and well-documented. Sharing is caring in this instance. Thoughtful communication above all is necessary.

Assign a champion. This should be an individual who believes in the process and shows leadership skills. Put that person in charge of remote projects to keep things on track. 

Keep track of everything.  Remote work does not equate to slacking-off. Remote work promises increased productivity as long as everyone is on board, and projects are tracked effectively. Reward the right tasks and behaviors. 
Empower your Organization to Utilize Remote Video
It is a known fact that we live in an era where colleges and universities are required to caption online education resources like lectures and videos by the Americans with Disabilities Act and Section 504 of the Rehabilitation Act. Captioned videos ensure that deaf and hard of hearing individuals have equal access to educational content.
While educational video transcripts are not adequate alone for accessibility, they are still exceedingly useful for all students. By including video transcription along with a video lecture, educators give their students various new ways to interact with and study the material. These include:
Reading along the with video

Printing and annotating the transcription

Searching for specific terms

Referring back to a question without watching the entire video again
cielo24 proudly works with universities on video data solutions that boost your institution's growth and visibility. Our searchable captions™, transcripts, and video intelligence work to power your video discovery, reach, engagement, and accessibility compliance. For more information on our video transcription, captioning, and video intelligence solutions, contact us online or call us at 1-855-243-5624.
An account executive can help you determine what plan is best for your unique business needs. cielo24 is removing barriers to increase video marketing ROI, searchability, and compliance for all your videos! Get a Free Enterprise trial based around your unique business needs
Audio Description – get free transcription minutes with all audio description orders

One free podcast recording into video

 caption and transcript

Video Wrapper 3.0

 – our exclusive interactive video player

Media intelligence

 – topics, tags, keywords and more – all displayed through the interactive video player

Integrations

 – we can integrate the trial directly through your video platforms, so you understand how the integrations work

And more!