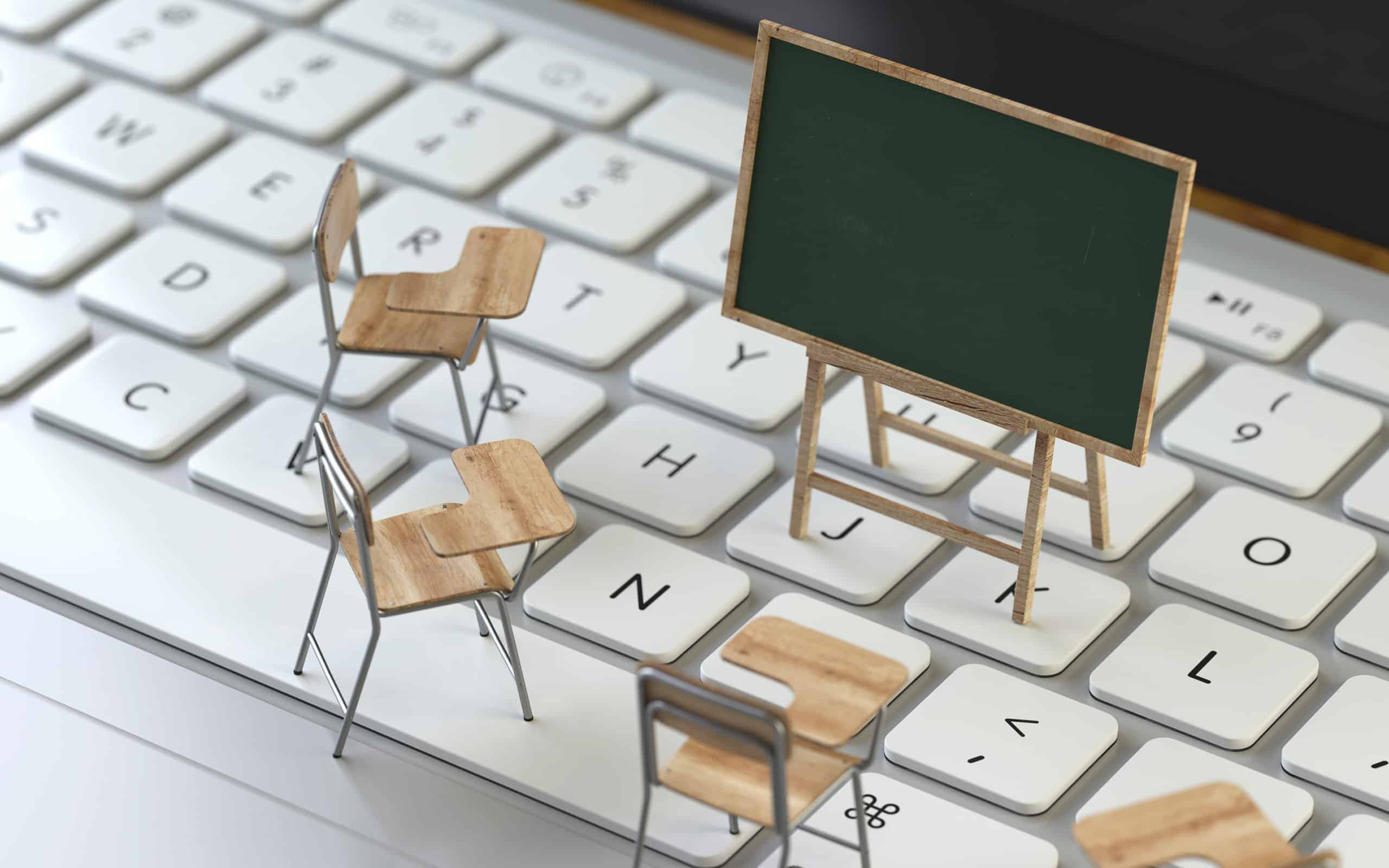 Turn Your "Thrown Together" E-Learning Program of Spring 2020 Into Out-Of-This-World Online Education for Fall
After being forced to invest in your Spring 2020 e-Learning programs, why not take that foundation to create an out of this world online education program for Fall 2020? 
Gone are the days of e-Learning as a cutting-edge approach to education. e-Learning now is education.  No one knows when online learning will once again take a backseat, but what is clear is that the digital learning platforms you build today will carry your students into tomorrow. 
Building an effective and progressive video captioning program is no longer just important for your learning institution – it is imperative. And students and families that have suffered through the drastic, extreme changes in education with the rest of us expect learning institutions to spend the summer perfecting their online platforms.
How to Make Sure Your Online Learning Program Will Wow Your Student Body and Produce Real Education:
Without a thoughtful e-Learning program in place you can end up with a haphazard library of video content, tools you don't know how to use, and costs that are quickly skyrocketing as you try to meet online learning requirements.  
Review Your e-Learning Course Designs
In-class courses don't transfer one-for-one to online learning. When coronavirus took the face-to-face environment out of the picture so suddenly, there wasn't time to design a thoughtful online course. Now there is.
Some tips for better course design include: 
each lesson having a clear structure that will be followed (ie topic introduction, video clip, breakout discussion, presentation of findings, etc)

a consistent use of discussion boards and blogs

an almost predictable outline or flow of what each week will cover topic-wise

well-organized expectations for deliverables

transparent instructions for requesting help 
And, finally, make sure all your e-Learning courses have a similar look and feel – especially for age groups that may be jumping from class to class. This will create a seamless experience that doesn't keep them hunting for "how" to learn.
Get the Right e-Learning Technology
In order to create the best online learning experience possible, it's critical to get the right technology for your needs. The technology you should offer on online learning management system that uses grade-book applications and communication tools to connect different classes students are taking at the same time. It should also provide a phone system that enables your students to connect with their instructors, as well as linking your student information system to your customer relationship management system to track all student interactions. 
Your students will access your online learning platforms through a web portal or app. It must be device agnostic and must also be user friendly, UX and UI optimized, and technology "savvy" enough for a generation raised on technology.
Some popular tools are Blackboard, Canvas, Desire2Learn (D2L), Brightspace, edX and Moodle. Video hosting platforms, like Kaltura and Panopto, provide access to a suite of services and features to help manage your program in one place.  cielo24 has direct integrations with all main online learning platforms to make captioning as easy as possible. 
Invest in Video Captions 
One of the biggest concerns students and parents after Spring 2020 has ended is that online learning produces much poorer results than the in-class experience. Retention is lower, depth of knowledge is lower, and engagement is minimal.
Video captions on digital e-Learning tools are required by law for all learning institutions to make online learning materials accessible to all. However, video captions have been shown to also improve content retention and engagement for all students, not just those with a disability or language barrier. In fact, video captions can increase a student's GPA by an entire point.
Create a Library of e-Learning Course Material
Students and parents who have to hunt through email or complicated online portals for relevant learning materials get frustrated and might even give up – leading to lower learning levels and a bad opinion of your institution. 
Creating a searchable library of all your learning materials will streamline that process and open students up to all the resources they might need. cielo24 creates a searchable library of all videos uploaded for captioning.
Improve Your Remote Learning Culture
In order for this new era of e-Learning to be successful you need collective buy in from all stakeholders. This includes your faculty, your staff, your board of directors, your students, your students' families, and top leadership at your institution. Instead of viewing these investments as regretful signs of the times, see them as an exciting opportunity. Look for innovation and progress. Be a thought leader. Turn online learning into an adventure that will lead your institution into uncharted, but prosperous territory! Do not be afraid. And do not act begrudgingly.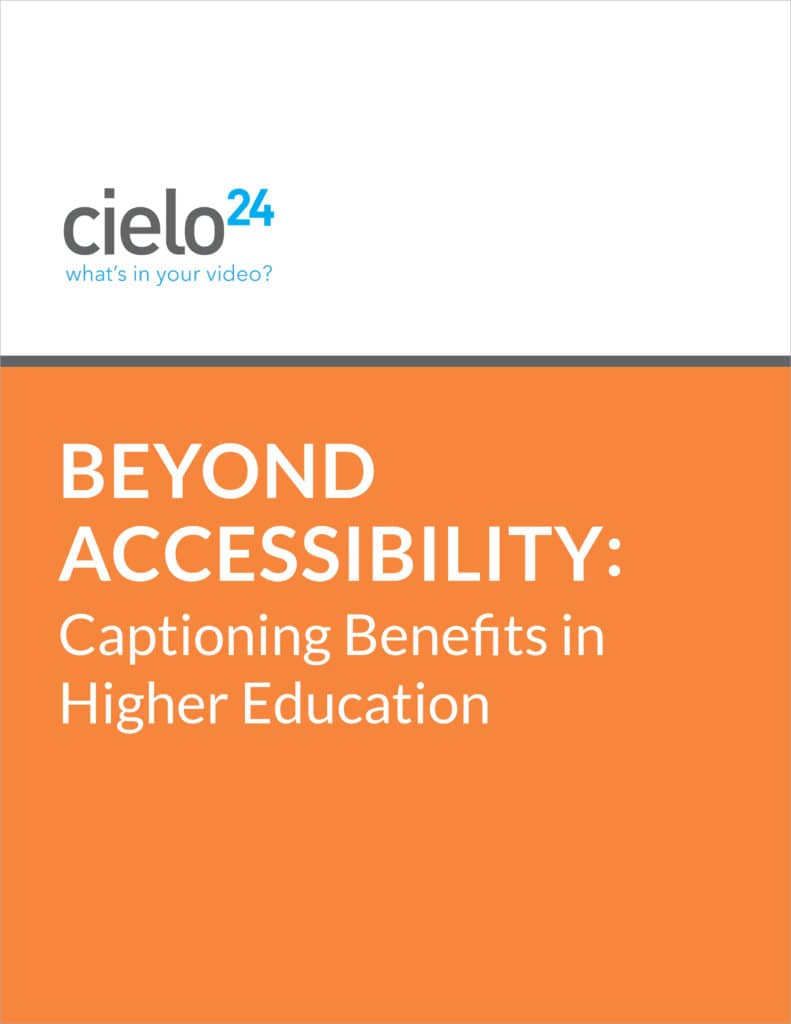 How cielo24 Works with Learning Institutions to Create Video and Audio Captions, Transcripts, Media Data and Audio Description
cielo24 proudly works with learning institutions across the globe to create a seamless and accessible online learning experience. Our video captions and audio transcriptions also help to increase engagement, improve SEO, and increase conversions for your digital content.
Begin captioning course video immediately at less than $1/minute. Contact us for a Free Enterprise trial based around your unique business needs. Or contact us online or call us at 1-855-243-5624.
You can also check out our new standard Audio Description solution, which helps schools meet compliance requirements and includes the audio track and visual description of what is happening in the video.