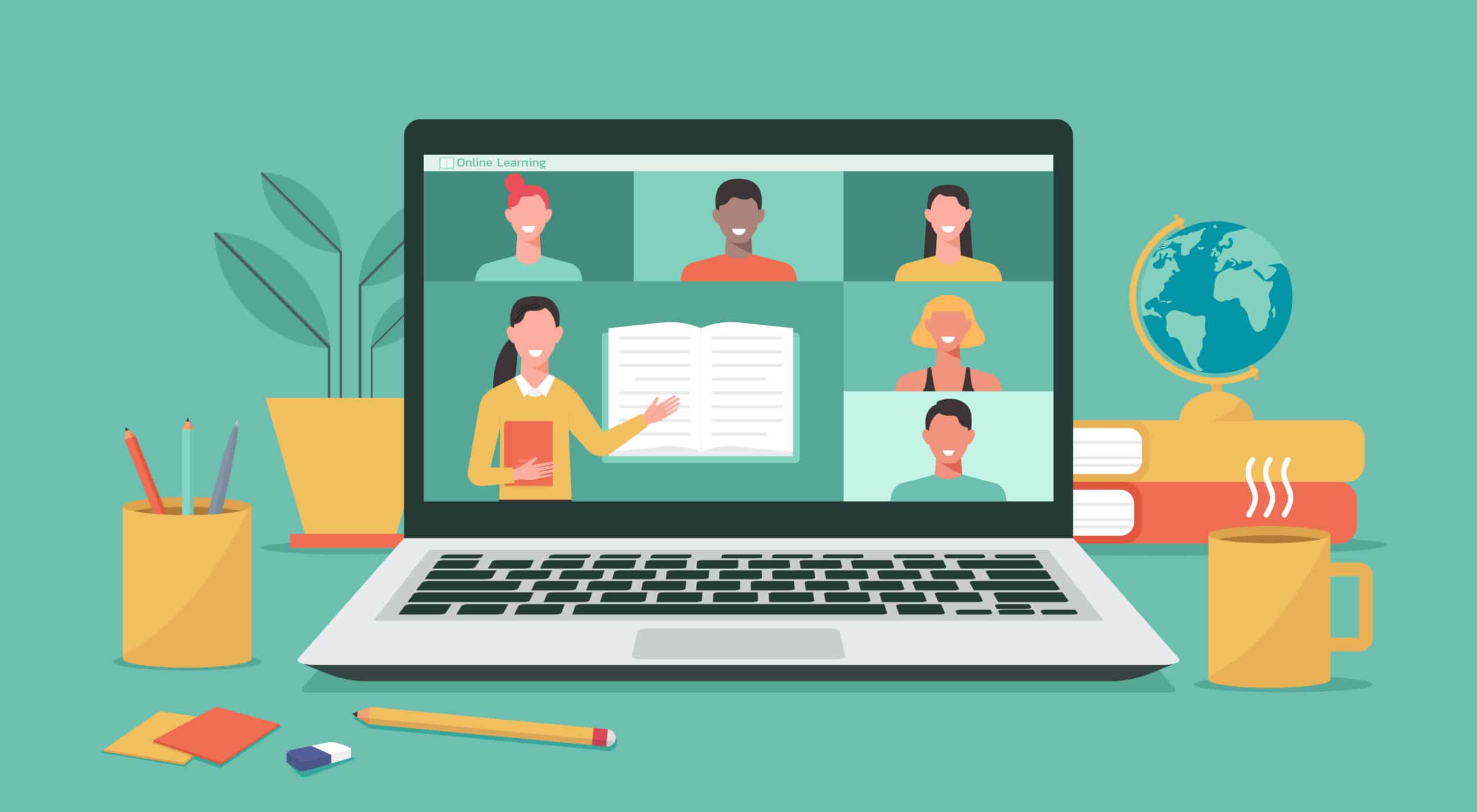 Video Learning in Fall 2020 with an Educator Perspective From Cindy Potteiger
Educators are facing an uphill battle as they prepare for a safe and seamless fall 2020 education experience. Whether a school decides to have in-person instruction or not, numerous decisions need to be made with everyone's safety in mind as well as continuing to provide quality education. For obvious reasons, video learning in fall 2020 is a relevant topic for everyone in the education space, including instructors, faculty, and students. To help educators understand how these options might empower their teaching, we have reached out to Cindy Potteiger, Director of Online Learning and Academic Technology at Cuyahoga Community College for insight.
Use Case: Cuyahoga Community College
Cuyahoga was at the forefront of figuring out how to best adapt to the pandemic related circumstances and provide the appropriate accommodations and accessibility for their student body. Immediately after COVID-19 hit, Cindy Potteiger looked at the infrastructure that they had in terms of storage and related issues with Blackboard and Mediasite, their video streaming solution. It was necessary to upgrade and increase their educational technology capacities to support the systems they had. 
Cuyahoga's Video Learning Strategy
The reaction to quick adoption of remote educational technology from the faculty was strong. Cindy comments, "Well, we're fortunate in that we have a lot of engaged faculty and they took advantage of the virtual training opportunities we offered. And many looked for assistance through our Centers for Learning Excellence, which were on-campus facilities that help faculty face-to-face. We have four campuses, so we have the Centers for Learning Excellence on each campus and they were really able to hit the ground running too in terms of giving support."
"We're fortunate in that we have a lot of engaged faculty and they took advantage of the virtual training opportunities we offered."          -Cindy Potteiger, Cuyahoga Community College
Cindy states that they were fortunate to have the institution back the expansion of necessary products and services. In the end, they had to double their storage with Blackboard and Mediasite and nearly quadrupled their remote proctoring service. Having institutional backing allowed these necessary upgrades to happen without having to scrounge for dollars.
Cuyahoga's F
ocus on Captioning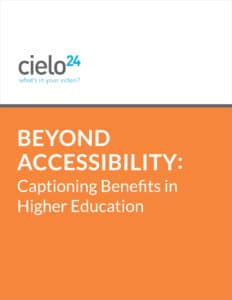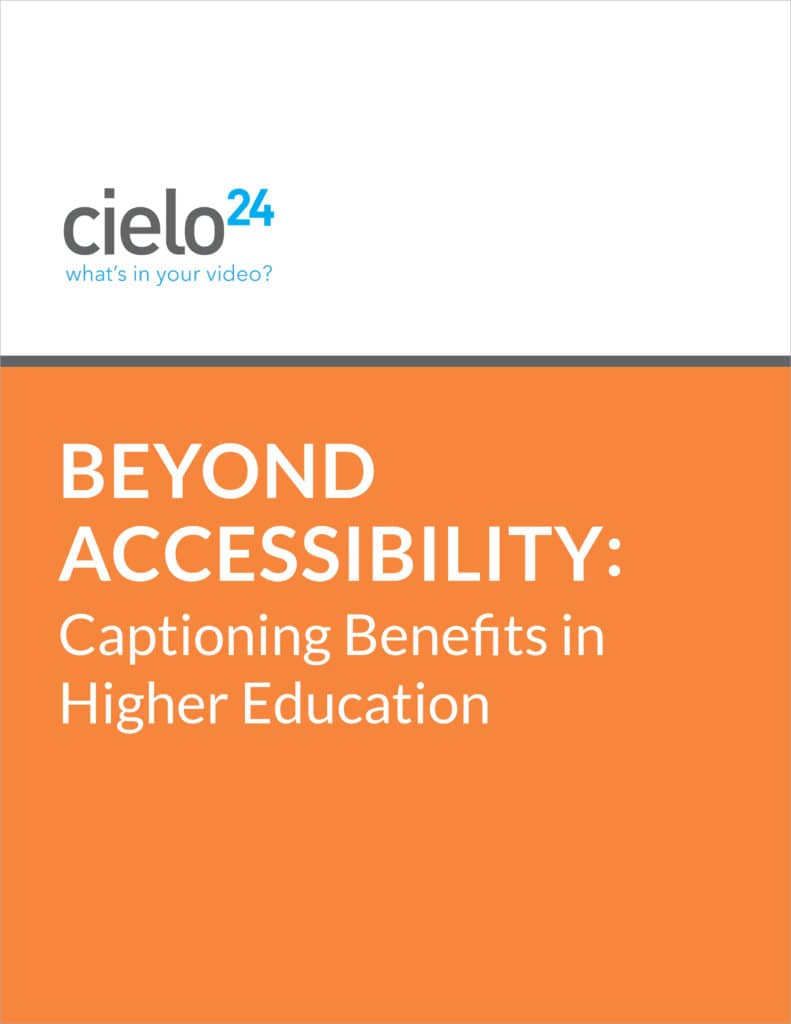 Cuyahoga also continued to implement its captioning program as the campus moved remotely. The guideline to faculty was that if a video is going to be used for more than one term or if they have a student with accessibility needs, they should request captions at the time of the video deployment. In the spring, their focus became making course content as accessible as possible, and using cielo24 made it easy to request the captions. 
We all know there's a requirement for accommodations for students with disabilities. But there are a whole number of other important benefits that are associated with captioning and transcription. It can be things as straightforward as improved access for folks for whom, perhaps English isn't their first language or improving your institutions SEO.
Another advantage of captioning is it's content discoverability benefits. So perhaps there are students or potential students who are out there and interested in learning or understanding something about the school. By creating a searchable transcript, you're improving your ability to reach those potential students.
Closing Remarks For Video Learning This Fall
Cindy sums it up by saying, "So, the faculty and the students, we really look to them to use what we had. And then we trained, and we trained, and did I mention that we trained? We really put out a lot of information to faculty about the technologies that we had, and how to use them." Cindy emphasizes taking a look at how accessible your course content is, and set up a realistic process for handling video that's seamless and easy to use for both the faculty and the students.
Discovery, engagement, reach, compliance. All those things are elevated as a result of captioning and transcription. Ultimately, as an educational institution, your job is to deliver the best possible educational experience for your students. And there is an awful lot of research and actual testimony that captioning and transcription can improve those educational outcomes dramatically.
cielo24 provides solutions for colleges and universities' captioning programs
cielo24 can help with all your inclusive technology and video captioning needs. Captioned videos aid in managing all your educational video content, including searchable captions™, transcripts, and accessibility compliance powered through video intelligence. Our inclusive technology will improve student learning outcomes and transform unstructured content into an organized, searchable video library. To get started visit us online or call us at 1-855-243-5624.