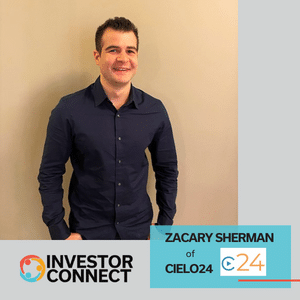 Investor Connect: Zacary Sherman of cielo24
On this episode of Investor Connect, Zacary Sherman, Director of Strategy and Business Development at cielo24 is interviewed.
cielo24 has blended the best of human intelligence with AI technology to create caption, transcription, and intelligence data at scale to make video and audio accessible, searchable, and more engaging. They are one of the leading providers of scalable compliance and professional-grade video accessibility solutions (captions, subtitles, transcription, translation, audio description, data tagging, video exploration, and more) for mostly mid-to-large organizations within the education, enterprise, and entertainment verticals.
Zacary Sherman of cielo24
Zac has been an investment and business strategist for his entire professional career. Prior to cielo24, Zac spent four years on the investments team at Pereg Ventures, a Manhattan and Israel-based venture capital firm investing in early-stage tech startups focused on AI/ML and big data solutions disrupting consumer-driven industries.
At Pereg, he led sourcing, research, and due diligence efforts for potential new investments, as well as participated heavily in the active management of the existing portfolio as a board observer on five companies. Zac began his career by spending three years at a special situations hedge fund doing equity and credit research. He graduated from Rutgers University with bachelor's degrees in Finance and Economics, and is a CFA charterholder.
Zac advises startups and investors and shares some of the challenges they face. He also discusses the state of startup investing and its evolution.
Listen to the full podcast interview here: https://investorconnect.org/investor-connect-zacary-sherman-of-cielo24-inc/
cielo24 Solutions for Video Marketing ROI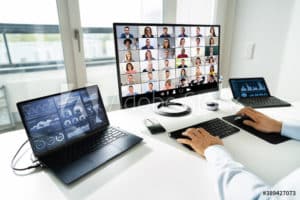 cielo24 is removing barriers to increase video marketing ROI, search-ability, and compliance for all your videos!
cielo24 proudly works with companies and organizations across the globe on video data solutions that boost your business growth and reach. Our searchable captions™, transcripts, and video intelligence work to power your video marketing discovery, visibility, engagement, and accessibility compliance for companies of sizes and industries. For more information on our video marketing, transcription, captioning, and video intelligence solutions, contact us online or call us at 1-855-243-5624.
Cielo24 is removing barriers to increase video marketing ROI, searchability, and compliance for all your videos! Within minutes a video can be uploaded to your account and you will receive a free machine-based, searchable transcript with keywords. Take a Video Captioning test-drive >>