Welcome YouTube Clients!
The YouTube and cielo24 caption integration provides content creators with innovative video intelligence solutions to deliver exceptional video experiences.
High Quality YouTube Captions. Automatic Application. Unbeatable Price.
Having a thriving YouTube video channel is essential in today's digital market. Industries of all types are utilizing the power of YouTube to reach new audiences, spread their message over video, and grow their organizations. With over a billion creators and hundreds of millions of hours watch each day, our integration lets you leverage the data in your videos. This is key to beating out the competition and offering your viewers the best experience.
Choose from two great captioning plans based on your needs: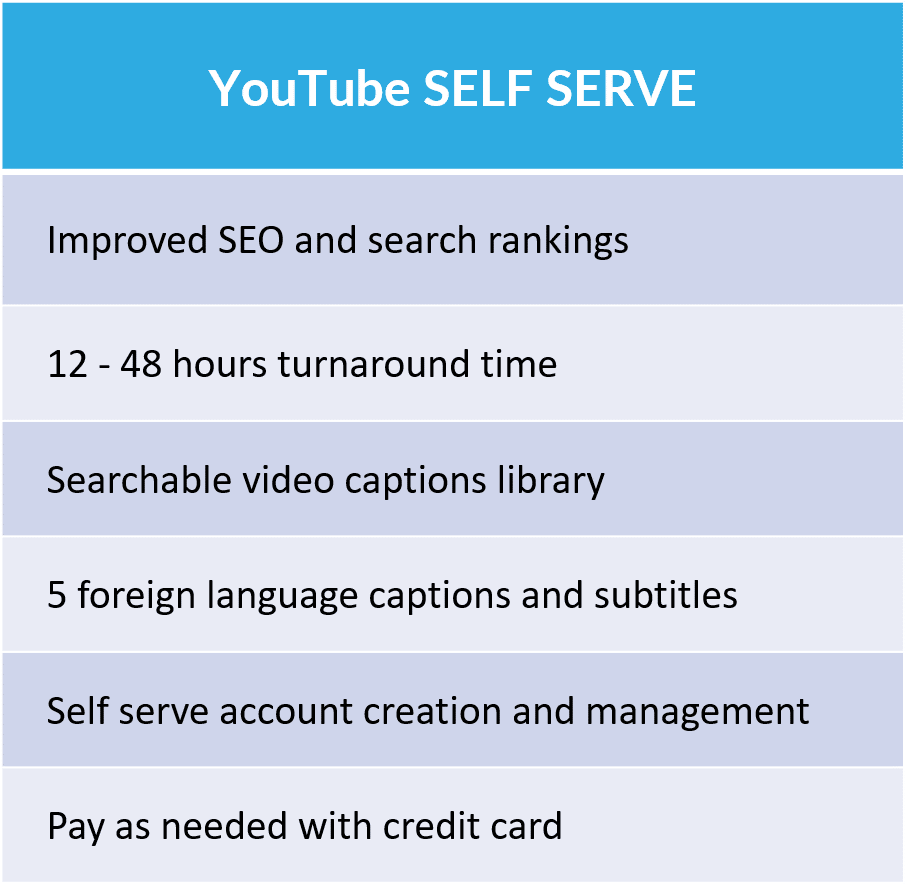 YouTube Self Serve is suitable for content creators looking to simply upload video content and "pay as you go". Learn more or create an account to get started.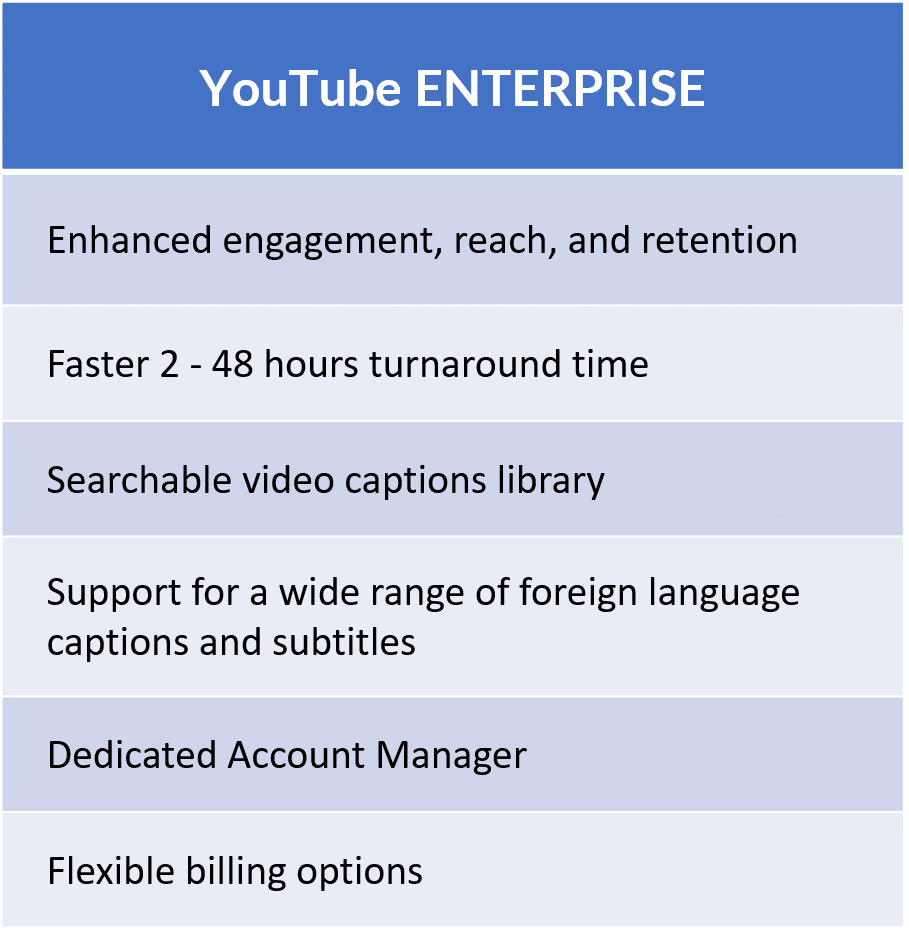 YouTube Enterprise is for content creators who prefer to work with a dedicated Account Manager and need custom billing and account management features. Complete the form to be contacted by a cielo24 representative.
Ready for an Enterprise YouTube solution?
Start Free Trial
cielo24 works with clients worldwide in the online education, enterprise, government, news and media, and entertainment industries to provide quality video data solutions that help media creators maximize video investment through innovative technology.