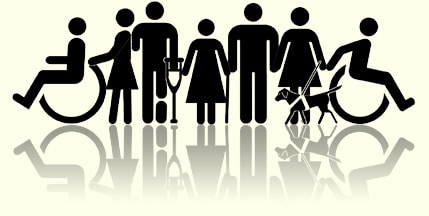 Teaching Accessibility, A Ground Breaking Initiative
A bold move in the efforts of teaching accessibility in the job market
Leading tech firms such as Yahoo, Facebook, Dropbox and LinkedIn announced Thursday that they will develop 'standard language' that lets job applicants know that having accessibility knowledge is "preferred" to land a job.  This is a bold new and fresh move to assure employers teach accessibility as an equal right.  The initiative is set on improving accessible software development in concurrence with the 25th anniversary of the Americans with Disabilities Act.
"Advances in technology are driven by people. So it is critical that the people creating new technologies understand accessibility," said Jeffrey Wieland, head of accessibility at Facebook in a Washington Post article. "Our hope is that together we can tackle this systemic challenge and find ways to make accessibility fundamental to one's learning path in technology."
The Teaching Accessibility initiative is part of a larger program called "Teaching Accessibility": a joint effort between disability advocates, schools and the tech industry to make all technology accessible from the start.  This collaborative effort follows the formation of the International Association of Accessibility Professionals (IAAP) last year.
You can find new and information on the latest alliance on their website.  For more on the groups Principles and Objectives, click here.
Additional Accessibility Links: