Using Long-Form Video Transcripts for SEO Success
It's no longer an option to use long-form video transcripts for SEO success.
Marketing success without video is an option no longer. Video statistics prove how essential video has become. The average internet user spends 88% more time on a website with video than one without. By 2017, 74% of all internet traffic will be video (source: MarketingProfs). Video has become the most viable marketing opportunity.
When it comes to actually using video transcripts, or the 'meat' of the video, however, there are still many questions.  Here are the questions you should be asking: "why should I be using long-form video transcripts for SEO?"  "How do I use them?"
Long-form transcripts function as the equivalent of a content-rich lengthy blog post. We know how much search engines rely on text copy, so let's give them what they want.
The benefits of long-form video transcripts for SEO.
A transcript is a content marketing goldmine. Transcripts offer multiple benefits for you and your viewers. If your viewers can't watch the video right away, play the video with sound or on a slow connection, then transcripts are a great way to see the content in the video.
Your content is only as good as its exposure.  By posting long-form video transcripts online in its' entirety you increase organic links, search engine rankings while improving user content experiences.
Using the transcript!
Each video should have its own landing page. This page will help your viewers go directly to the content and video they want to watch.  Additionally, the landing page alerts search engines like Google, to know where to properly categorize the web page for better rankings.
The transcript should be on a separate page or pages depending on the length of the script.  You will want to limit each page of the transcript to approximately 1,000 words or less to keep readers from becoming overwhelmed with the text. Look for natural breaks in the script for easy pagination.
You can also divide the content in the transcript into multiple blog posts, a case study or part of a short e-book.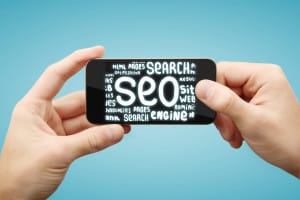 Optimization techniques:
You will want to create titles, headlines and subheadings on each page for optimal SEO success.
Don't include the <no script> tags as this may slow the loading time of the page.
In addition to in-script links, you will want to include relevant links to other pages on your site or external links, if appropriate.
While you will likely have multiple keywords that are important in your script, try to focus on the keywords that will benefit your readers the most when you optimize the transcript pages. Write content for rich user experience as a priority over the search engines.
Don't forget to optimize images for SEO as well!
Overview of long-form video transcripts for SEO:
Increase the size and quality of your site with content rich pages.
Increase SEO rankings over video alone
Increase engagement of readers with relevant searchable content.
Increase shares and eyes on the page
Using your long-form video transcripts is a great way to engage viewers with in-depth information and increases marketing outreach. A video transcript offers viewers the ability to further engage with your content-rich website while you increase search engine rankings. Leveraging SEO optimization strategies for long-form transcripts benefit your visitors and your conversation rates so try these strategies with your next long-form video transcript!
Want more SEO tips?  Stick with us and join the cielo24 newsletter.  Want to try out a long-form transcript on your favorite video for Free?  You can do that here too!