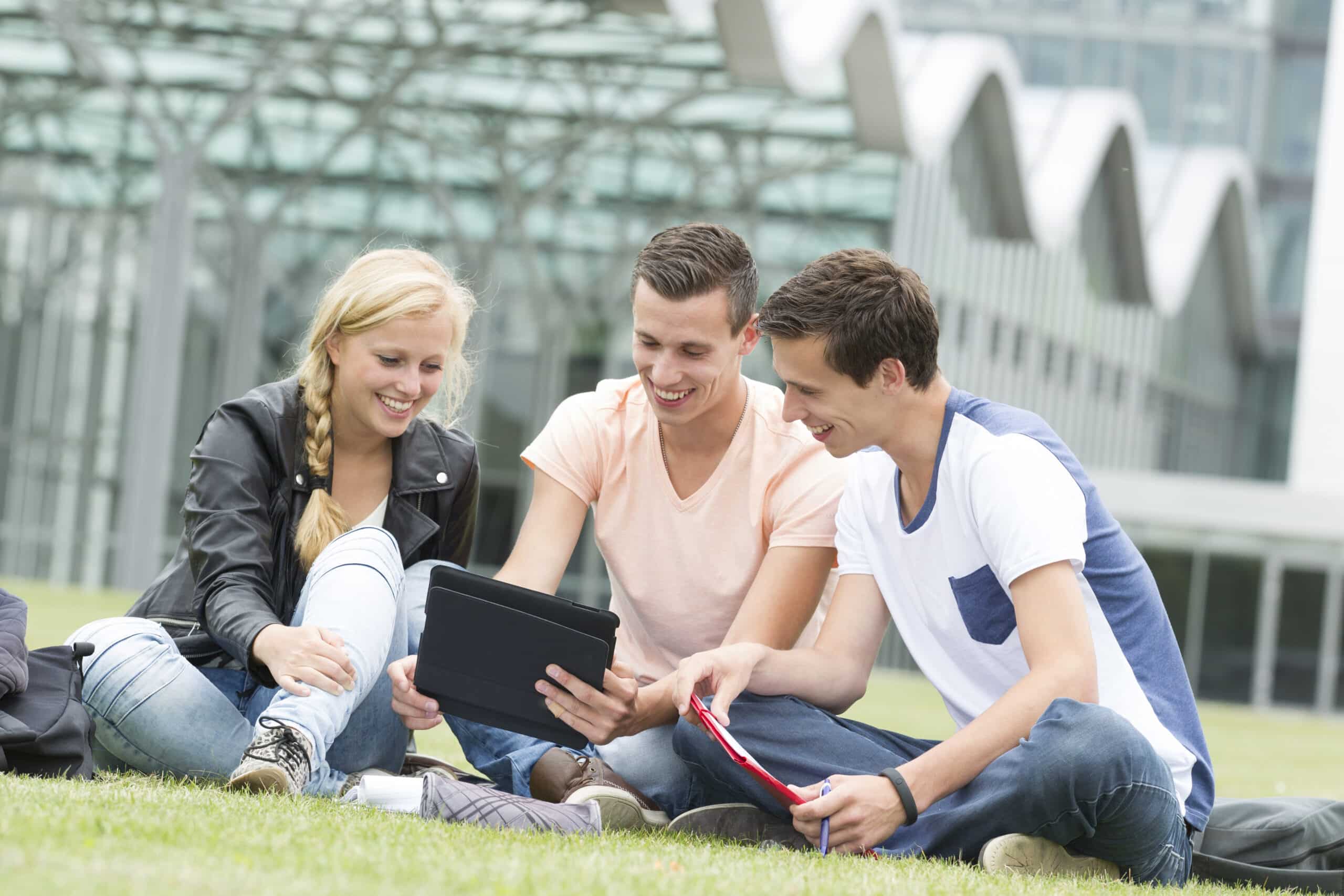 Updated 2019 State & Federal Accessibility Guidelines Free eBook
Get the Most Up-to-Date State & Federal Accessibility Guidelines
Internet accessibility is one of the most pressing issues faced by educators today. Designing accessible web content is not just important for addressing the needs of the 56.7 million disabled Americans, it is also required by federal law and many state laws.
For educators and educational institutions, it is important to thoroughly understand the federal and state-level accessibility laws.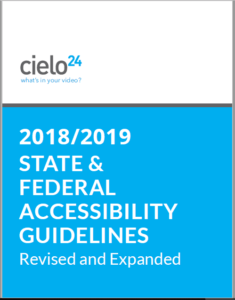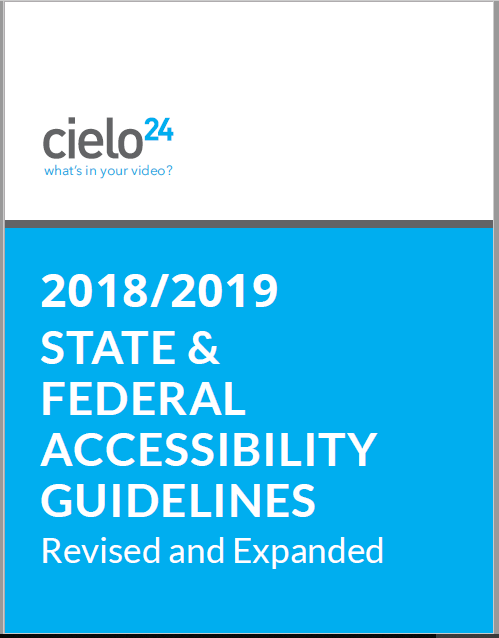 Our new Ebook examines the current laws and standards that govern United States Federal and state agencies and departments. These laws and standards include:
The Americans with Disabilities Act, Title II and Title III


Section 504 and 508 of the Rehabilitation Act

W3C and WAI's Web Content Accessibility Guidelines (WCAG 1.0 and 2.0)

All 50 States' Legal Requirements and Policies

The Department of Justice Opinions

AHEAD's Universal Design Initiative
In addition to these laws, we include a legal Q&A regarding accessibility in public and private universities. Lastly, we present some tips for teachers and two accessibility case studies.
Not all 50 states have drafted their own specialized accessibility policy, but most have chosen to adopt Section 508 standards and WCAG 1.0 or 2.0 standards. Each state's web accessibility policy is discussed as pertaining to government and higher education. Past and current lawsuits and resolutions in higher education are highlighted and an extensive list of resources is included to help you ensure compliance at your institution.  
Ebook Excerpts
WCAG 1.0
In 1999, WAI created a set of inclusive design standards called the Web Content Accessibility Guidelines (WCAG 1.0). The WCAG 1.0 documents explain how to make web content more accessible to people with disabilities. Web "content" generally refers to the information in a web page or web application, such as the text, images, sounds, and code or markup that defines structure.
Section 508
While the ICT Refresh is being ruled on, the U.S. Department of Justice is now holding public and private entities to WCAG 2.0 AA standards.
ADA
It was over Title III of The ADA and Section 504 of the Rehabilitation Act of 1973 that Harvard and MIT were sued in 2015. The National Association of the Deaf filed federal lawsuits saying both universities violated anti-discrimination laws by failing to provide closed captioning in their online lectures, courses, podcasts and other educational materials. In 2016, Harvard and MIT's motion to dismiss the lawsuit was denied by the District Judge of Massachusetts and the suit will proceed as planned.
Want to read more about Federal laws, universal design initiatives and your state's accessibility policy?
Download the 2019 State & Federal Accessibility Guidelines: Revised & Expanded Edition.