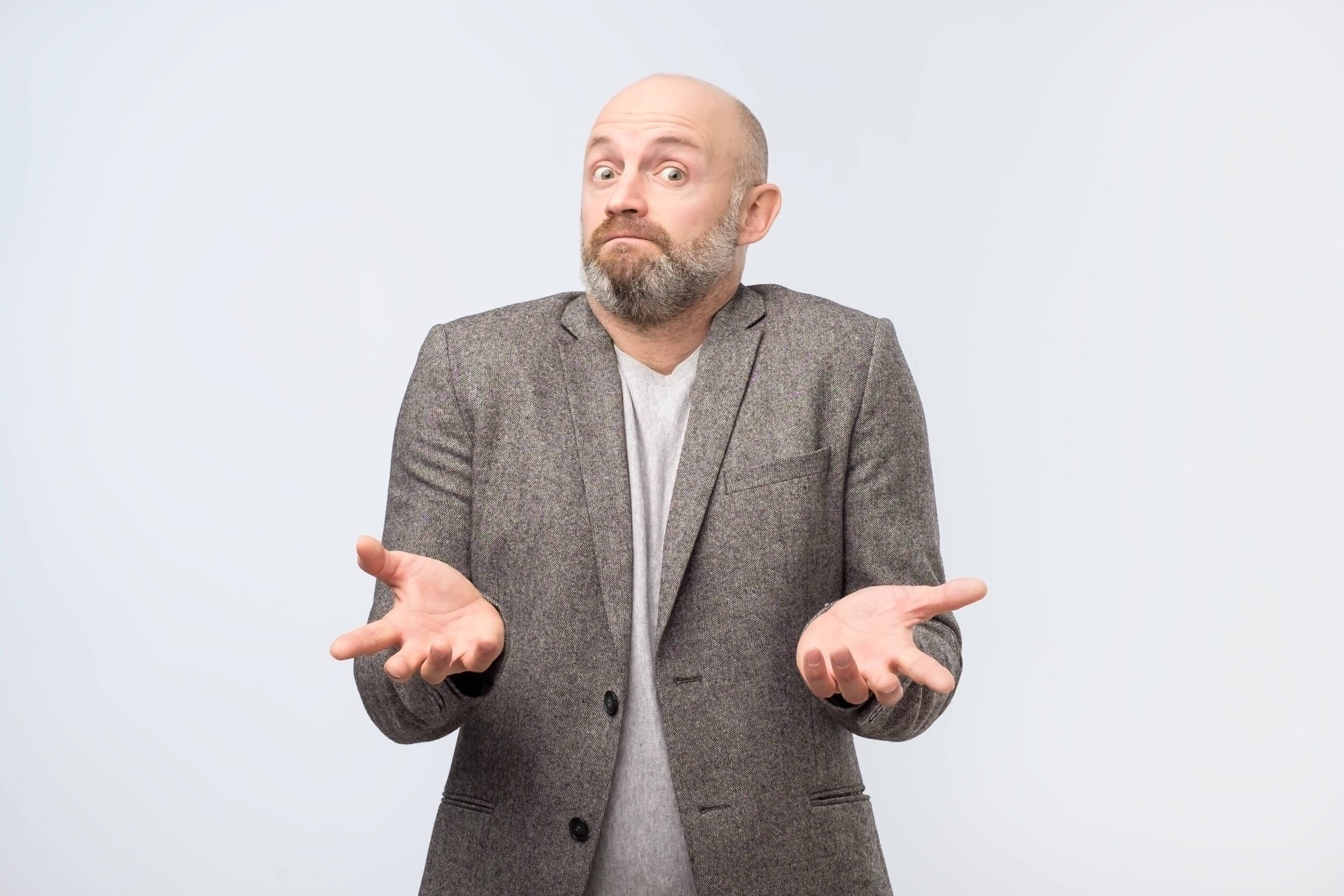 The Definition of Captions, Subtitles, and Transcripts: What to use?
Let's discuss the definition of captions, subtitles, and transcripts as well as when and what to use? In the world of online content, these terms are used with great frequency. This is especially true as video becomes ever more prominent. But how are these three important facets of audio and video speech-to-text used? How are they different? And which one should you – the content developer – use?
The Definition of Captions, Subtitles, and Transcripts
Captions are defined as the display of the text version of speech within a video. This text is superimposed onto the video during video playback. This can be either video dialogue, description of video action or background noise, or speaker identification. Captions are done in the language native to the original video, rather than a translation to another language. Captions can also be turned on and off by the video viewer.
Subtitles are defined as the translation of the text display of a video's dialogue into another language. Similar to captions, these are also superimposed onto the video during playback, but allow people to consume content in their non-native language. For example, with subtitles, English audiences can watch Spanish language films.
Transcripts are defined as a text-based version of material that was originally produced in video or audio format. Transcripts can be displayed below the original video or audio file online, used as a separate resource, or used to create new supplementary content. Transcripts can also be translated from one language to another, and even presented in as many languages as desired.
How are they Different?
The primary difference between captions, subtitles, and transcripts is their intended viewership.
For example, if the viewer is a hearing-impaired student taking university courses online, they need video captions and audio transcripts. If the viewer is an ESL learner, subtitles could be optimal – but video captions and audio transcripts are also incredibly useful. In fact, adding captions to video are proven to improve language retention and learning in all types of people – young children, those with intellectual disabilities, second language learners, and more. Transcripts are the most universally useful speech-to-text tools, as they help people consume content in new and helpful ways across the board.
Why it Matters to Select the Right Format
Understanding the different use cases for these speech-to-text applications will help you most effectively elevate your content. This will allow you to improve your ADA compliance, boost your video SEO, make your content more engageable, boost student learning and retention, and optimize your video or audio content ROI.
 Captions, Subtitles, and Transcripts: Solutions
At cielo24 we offer a Self Serve web app that allows you to get started ordering video transcripts and captions immediately, without the wait for contracts or quotes. You can select a preliminary amount of free machine-based transcriptions and captions – which provide a lower level of accuracy guarantee, or human-verified transcriptions beginning at less than a dollar per minute.  For more information on our video transcription, captioning and video intelligence solutions, contact us online or call us at 1-855-243-5624.
cielo24 is removing barriers to increase video marketing ROI, searchability and compliance for all your videos!
cielo24's new Self Serve app is easy to use and extremely cost-effective. Within minutes a video can be uploaded to your account and you will receive a free machine-based, searchable transcript with keywords.
 Take a Video Captioning test-drive >>
***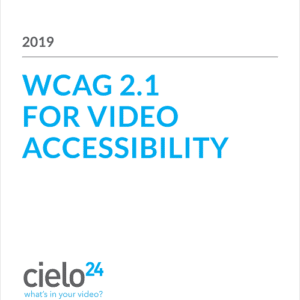 One of the prevailing standards for captions, subtitles, and transcripts accessibility are the World Content Accessibility Guidelines (WCAG).
In this eBook, WCAG 2.1 for Video Accessibility, you will find a detailed breakdown of the WCAG 2.1 requirements – published June 5, 2018 – and how to meet these important standards.