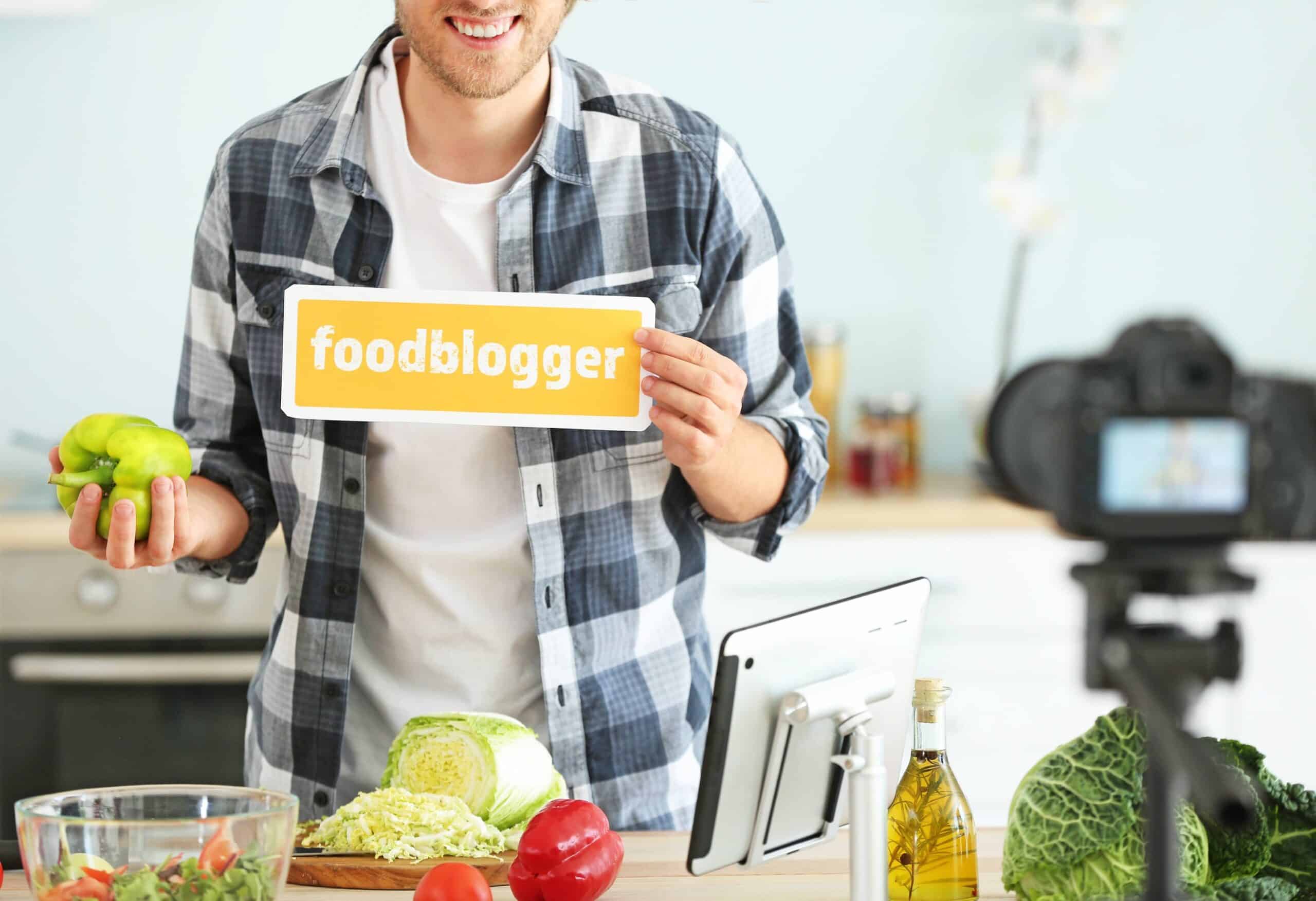 3 Types of Product Videos You Want to Create Now
Product videos are used worldwide to inform the public on your offerings and build excitement that – hopefully – leads to a purchase. They showcase your product benefits, user satisfaction, and feature differentiation that works to lure in new customers. They also help establish your brand and contribute greatly to your brand reputation.
People will tell you of a million different types of product videos to invest in, but there are really three primary areas you need to focus on: promotions, reviews, and tutorials.
Popular and Effective Types of Product Videos
Product Promotions
Unlike traditional commercials, promotional videos now take many shapes – but all with the goal of producing awareness and excitement over your offering. These include product unboxings, funny skits, social media clips, and even product giveaways.
Product Review
These videos help you establish validity and trust in your products through other people's first-hand experience. They can be done in a variety of formats, including testimonials, 3rd party recommendations from media sites or professional reviewers, influencer videos, behind-the-scenes product videos, and brand ambassador videos.
Product Tutorial
Tutorials help pull back the curtain on your product and show first-hand how it's used, showcase its features, and remove the fourth wall that might separate your audience from truly connecting with your product. These videos include how-to videos, feature videos, functionality/technology breakdowns, and product comparison videos.
Product Videos for Different Points in the Buyer's Journey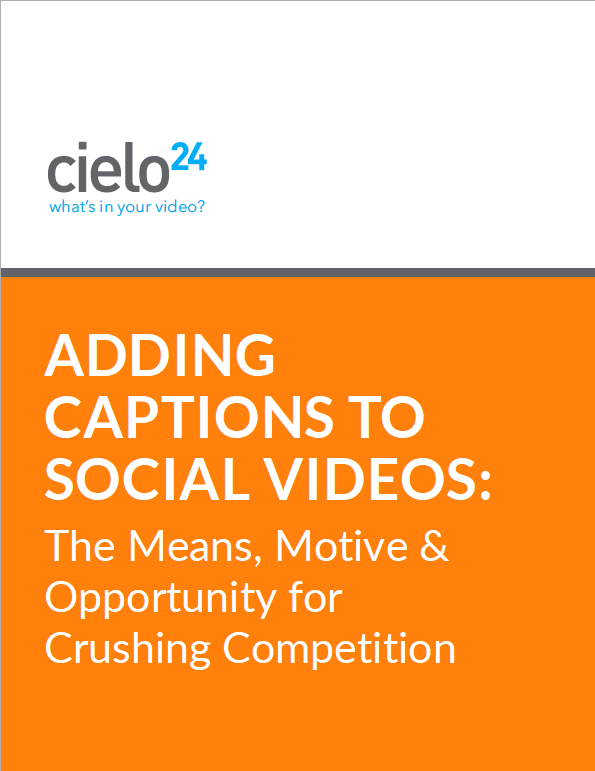 It's important to understand the different points in which it's most appropriate to use your specific type of product videos. People come to your brand with – typically – no awareness of your products or their value. The buyer's journey takes them through the lifecycle of discovering, assessing, and committing to a brand or product.
In essence, there are five steps in the buyer's journey: unawareness, awareness, interest, decision-making, and purchasing. The goal is to hit people with the right messaging at each stage to help move them through this cycle.
Introduction: For this stage, you want to focus on short, creative and exciting promotional videos – such as funny social media skits. The goal is to grab people's attention (difficult) and clue them into your offering.
Awareness:  Now that your market knows who you are, you want to capitalize on that awareness. This is best done through short product video reviews – quick and energetic testimonials, influencer videos, and 3rd party recommendations.
Interest: Alright. You've got their attention and now their interest is peaked. Let's grab 'em while they're hot through engaging product video tutorials, behind-the-scene clips, product unboxings, and product feature videos.
Decision-making: You're so close to acquiring a new customer. To carry them over the purchasing threshold you want to offer up product giveaways, product comparisons, and longer influencer videos and customer testimonials.
Purchasing: As your new customer is embarking on their journey with your product, you want to make the experience incredibly enjoyable and easy for them. You do this through detailed how-to videos and functionality/technology breakdowns. You can also send new customers videos of brand ambassadors who help bring them into your company culture and help build deeper customer commitment.
Why Product Videos Need to be Captioned
For starters, video captions help significantly improve video engagement – for example,  72% of people prefer video content over any other format, but, according to Facebook, 85% of people watch videos online without sound.
There's also a very important aspect of making content accessible to all people, including those with intellectual or hearing disabilities, as well as second-language learners. Not having your videos captioned is essentially telling these people their business isn't wanted.
And finally, cielo24 captions are delivered with keywords that help you better target for SEO, and transcripts – when applied to your site alongside your videos – allow search engines to crawl, rank and index your video files.
Easy and Affordable Product Video Captions & Transcripts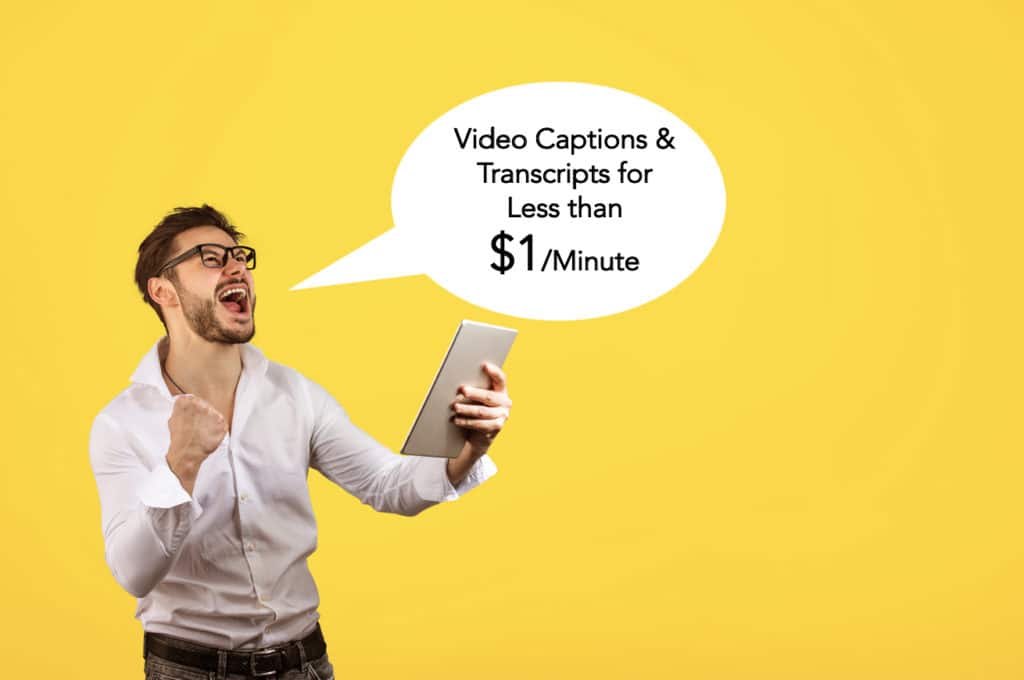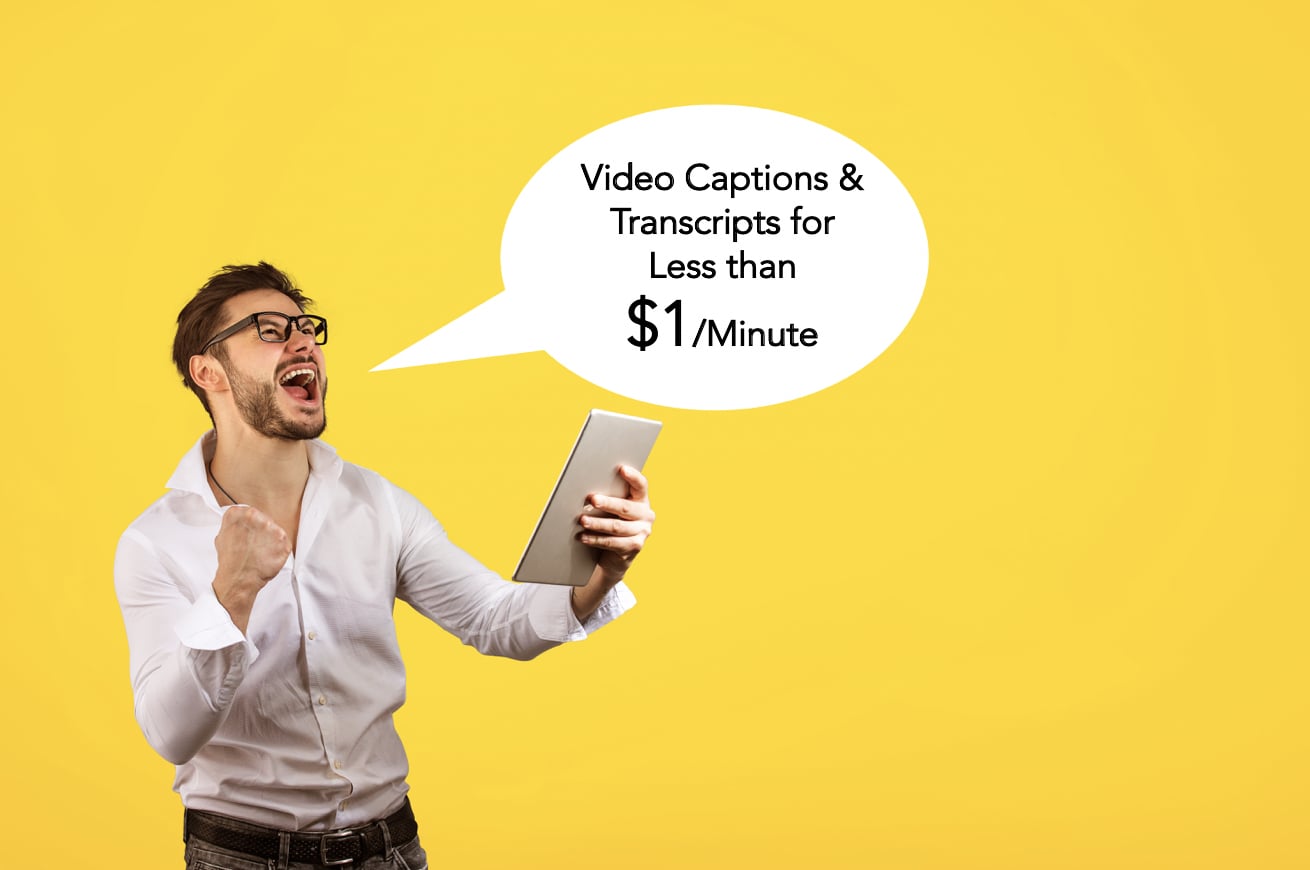 Our Self Serve web app allows you to get started on captions and transcripts right away, without waiting for contracts or quotes. Self Serve provides for a free trial of machine-based transcriptions, and human-verified captions and transcripts begin at less than $1/minute.
Enterprise plans are built around your specific needs with the help of an account executive to handle more complex requirements and/or large amounts of media that need captioning or transcribing.  Through Enterprise, you also have access to our full suite of video and audio data solutions, including the Video Wrapper 3.0.
cielo24 is removing barriers to increase video marketing ROI, searchability, and compliance for all your videos! You can begin captioning immediately at less than $1/minute.  Or contact us for a Free Enterprise trial based around your unique business needs.
Or contact us online or call us at 1-855-243-5624.
One free podcast recording into video caption and transcript
Video Wrapper 3.0 – our exclusive interactive video player
Media intelligence – topics, tags, keywords and more – all displayed through the interactive video player
Integrations – we can integrate the trial directly through your video platforms, so you understand how the integrations work
And more!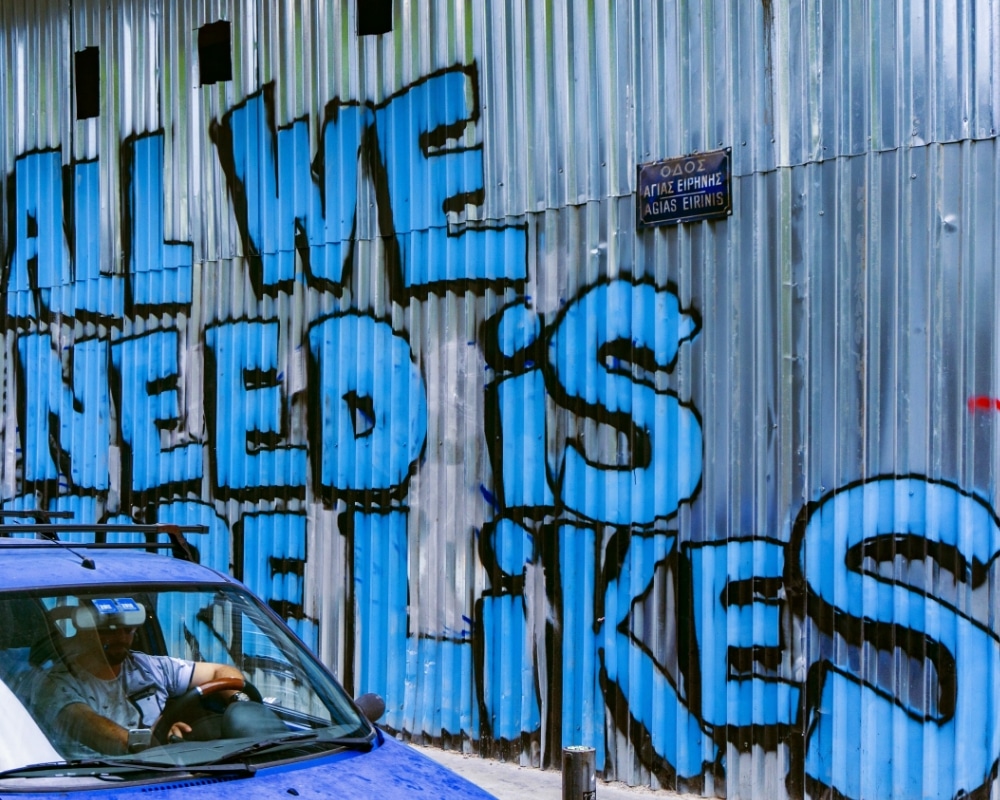 Betcha you have questions about why you should add captions to social media videos… Get answers here >>