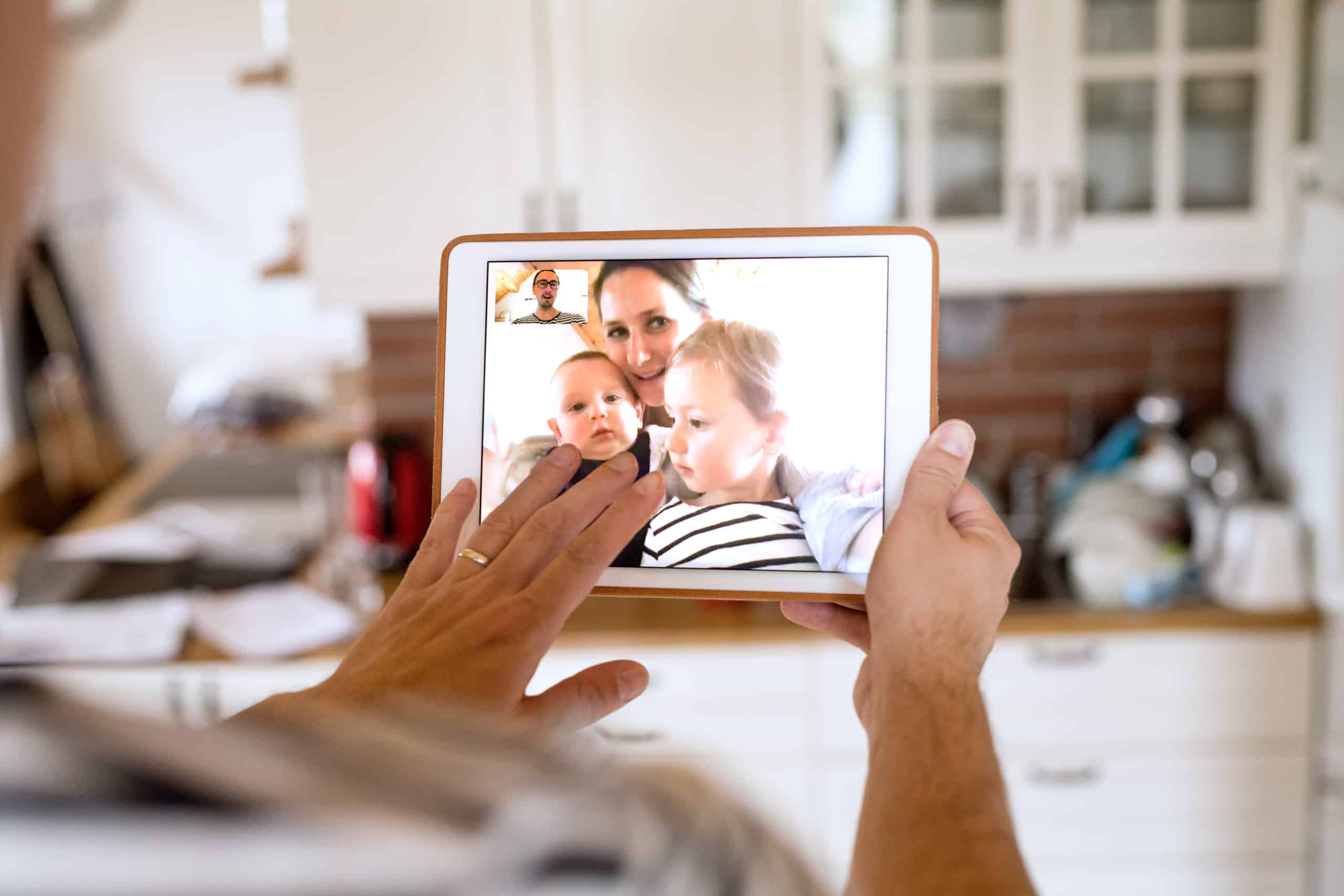 Our New Reality – We're All Using Video Conferencing To Stay In Touch and Not Lose Hope During COVID-19
Using video conferencing to stay in touch during the COVID-19 pandemic has helped keep us sane during these are unprecedented times. Every day brings a new wave of news stories that shock the nation and the world. Starting today, Wednesday, March 25, 2020, 17 states have enacted shelter-in-place orders that impact more than 50% of the American population. Some of these orders last into May, but there's no reliable timeline for any of them, and more orders are expected to crop up as each passing day brings more illnesses and overwhelmed hospital systems.
As social distancing creates anxiety in even the typically calm of mind, there is one tool that everyone is turning to practice physical distancing without losing social connection – video.
The Boom of Video Conferencing In Response to Coronavirus
Video conferencing has seen an explosion in adoption that is almost as unprecedented. Zoom shares went up 117% in the last three months in an otherwise plummeting stock market. Companies of all kinds, learning institutions for all ages, government organizations, healthcare workers, and really every possible industry that can has turned to video conferencing tools to begin remote work or learning capabilities.
But the use of video is doing more than just keeping school doors open and businesses afloat. It's keeping society connected when we desperately need connection.
Here are some of the ways people are using video conferencing platforms to keep in touch while maintaining social distance:
Virtual Happy Hours
Virtual Coffee Dates
Virtual Birthday Parties
Virtual Playdates
Virtual Card Games
Virtual Bingo
Virtual Church Services
Virtual Concerts
Virtual Art Shows
Virtual Blind Dates
Virtual Tarot Card Readings
Virtual Yoga Classes
Virtual College Graduation
Jokes Aside, Video Conferencing Is Saving Society
While virtual playdates and card games are more carefree examples of how people are using video platforms to maintain social connection, the truth is that platforms like Zoom and FaceTime have helped keep the world afloat and functioning.
Therapists are using it to treat clients from a distance, doctors are turning to it to diagnose non-emergency health issues without risking their own health or their patients, governments are allowing members to use video conferencing to hold meetings and town halls, judges and lawyers are turning to video to meet with clients are carry forward critical legal initiatives, and schools are relying on video platforms to continue education when they would otherwise be forced to cancel school for months.
If it weren't for these tools being available, and the tiring work that these companies have done to make sure their applications can handle the increased capacity, then the impact to society and our global economy would be devastating.
Video conferencing gives us hope. It keeps us going in a time when we are all being forced to stand still.
cielo24 Partners with Video Platforms for Vdideo Captioning and Audio Transcription
cielo24 works directly with all major video platforms to provide video captioning integrations that are easy to use, highly accurate, and affordable. The importance of making captions, transcripts and translations available is critical at this time to make sure everyone can participate in video conferencing and video platform use that we now rely on to carry on our daily lives. People with hearing impairment, second language learners and people with learning disabilities rely on these tools to engage with video content.
Our Enterprise-level accounts start at $1 per media minute and are built around your specific video needs. These programs come with the help of an account executive, as well as our full suite of features like 16+ foreign language translations, advanced media data, and our video wrapper.
Our Self Serve web app allows you to get started ordering video transcripts and captions immediately, without the wait for contracts or quotes. All new users are given one free mechanical transcription and can order more machine or human-verified captions and transcripts for less than a dollar per minute.
You can also check out our new standard Audio Description solution, which helps companies meet compliance requirements and includes the audio track and visual description of what is happening in the video.
For more information on our video captioning and video intelligence solutions, you can contact us online or call us at 1-855-243-5624.  Take a Video Captioning test-drive >>