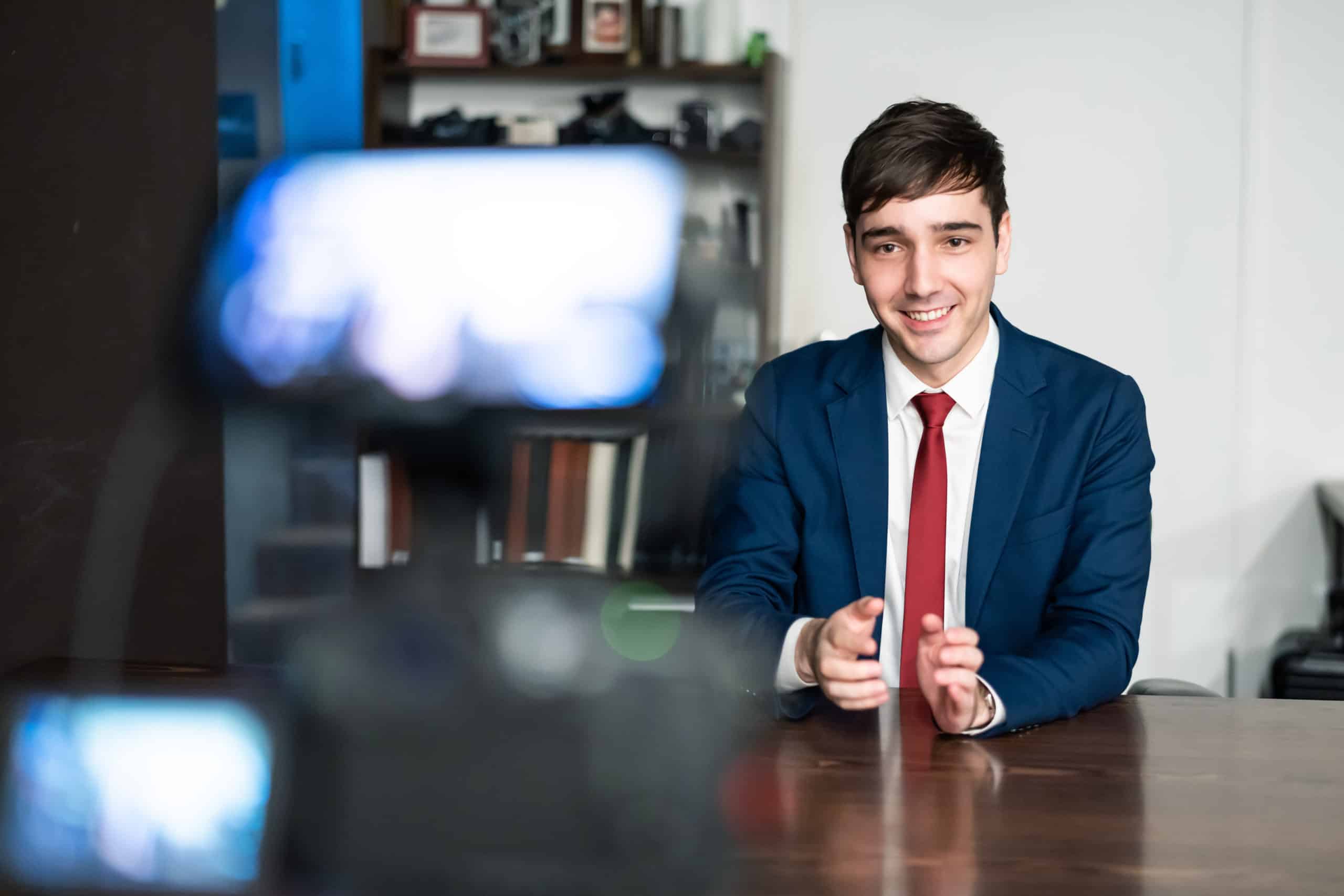 Why YouTube Video Transcripts are a Content Creator's Secret Weapon
YouTube video transcripts are one of a content creator's most valuable tools when it comes to optimizing your video reach, finding new viewers, and improving the overall value your videos provide. Did you know that, "YouTube is one of the largest search engines in the world. And writing descriptions with keywords can help viewers find your videos more easily through search."?
Here's an example scenario of how transcripts can boost your YouTube video reach:
You start by pasting an accurate video transcriptinto the description section of your video to help YouTube and Google crawl your content and rank it more highly in search queries.
Next you use your transcripts as a written base for content that you can then use to cross promote your YouTube videos through things like blog posts and digital advertising.
And finally, you embed the transcripted YouTube video on the new blog itself, which helps Google can see that there is a direct association between your video, your website, and your YouTube channel, improving your visibility even more.
But the possibilities for using your video transcripts on your YouTube channel do not end there. Here's a breakdown of some of the many ways you can unleash this secret video weapon.
Using Video Transcripts on YouTube
Transcripts Help You Create Killer Titles, H1 and H2 tags
The way you title your videos on YouTube is absolutely critical to your search engine ranking and indexing, as well as for triggering people to watch your videos. Your titles, H1 tags and H2 tags are one of the primary ways that YouTube identifies relevant content. They must include keywords (which our captions provide a list of free of charge) that are relevant to your video content.
Create a Video Description
Your video description is a brief summary of your content – typically 200 characters long – that you include within your video post on YouTube. It helps YouTube know the content of your video and is displayed underneath the video on your YouTube post. The keywords that come with your cielo24 captions and transcripts are the first place you should look when creating your video description, as they will help you directly align the description to the content in the most specific way.
You can also – and this is a very common practice – paste the entire transcript into the description itself. This not only boosts the number of important keywords in your description, but it helps people with visual, hearing or learning impairments to better follow and retain the content.
Write Digital Ads for YouTube Videos
You can also use your transcript to write highly relevant ad campaign copy for YouTube videos. You might do an ad campaign featuring your video, or you might include the YouTube video on a landing page (videos on landing pages are known to help conversions – especially when accompanied by captions).
Write Connected Content Like Social Media Posts and Blog Copy
Finally, your video transcripts can help you easily create secondary content that you can use to cross promote your YouTube video/channel. A successful YouTube channel will have a presence all across the web, not just on YouTube alone. You can use your transcript in a number of ways – embedding it in your blog post html for SEO, posting it directly in a blog post, using it to write a new post on the same topic, to create social graphics or social post captions, etc. And you will always want to make sure to include keywords throughout any new copy to improve search rankings, as well!
cielo24 YouTube Video Transcripts and Captions Solutions
cielo24 has a direct YouTube integration for all of our users.
Our Self Serve web app also allows you to apply captions to YouTube videos. Self Serve members can add highly accurate, high-quality captions to their YouTube videos by taking these 3 steps:
Copy and paste the URL of your desired YouTube video in your Self Serve file upload screen
Select your accuracy and turnaround times and run the video through the captioning process
Retrieve your .srt file and add it to your already uploaded video file in YouTube
Self Serve members can also get started ordering video transcripts and captions immediately, without the wait for contracts or quotes. All new users are given one free transcription and can then order more machine or human-verified captions and transcripts for less than a dollar per minute.
Our Enterprise-level accounts link directly to your YouTube account and videos that you caption through your Enterprise dashboard will be automatically loaded into your YouTube profile. Enterprise level captioning and transcription also helps companies comply with WCAG standards and can be built around your specific video needs. These accounts come with the help of a dedicated account executive, as well as opening you up to our full suite of features, including 16+ foreign language translations, advanced media data, and our video wrapper.