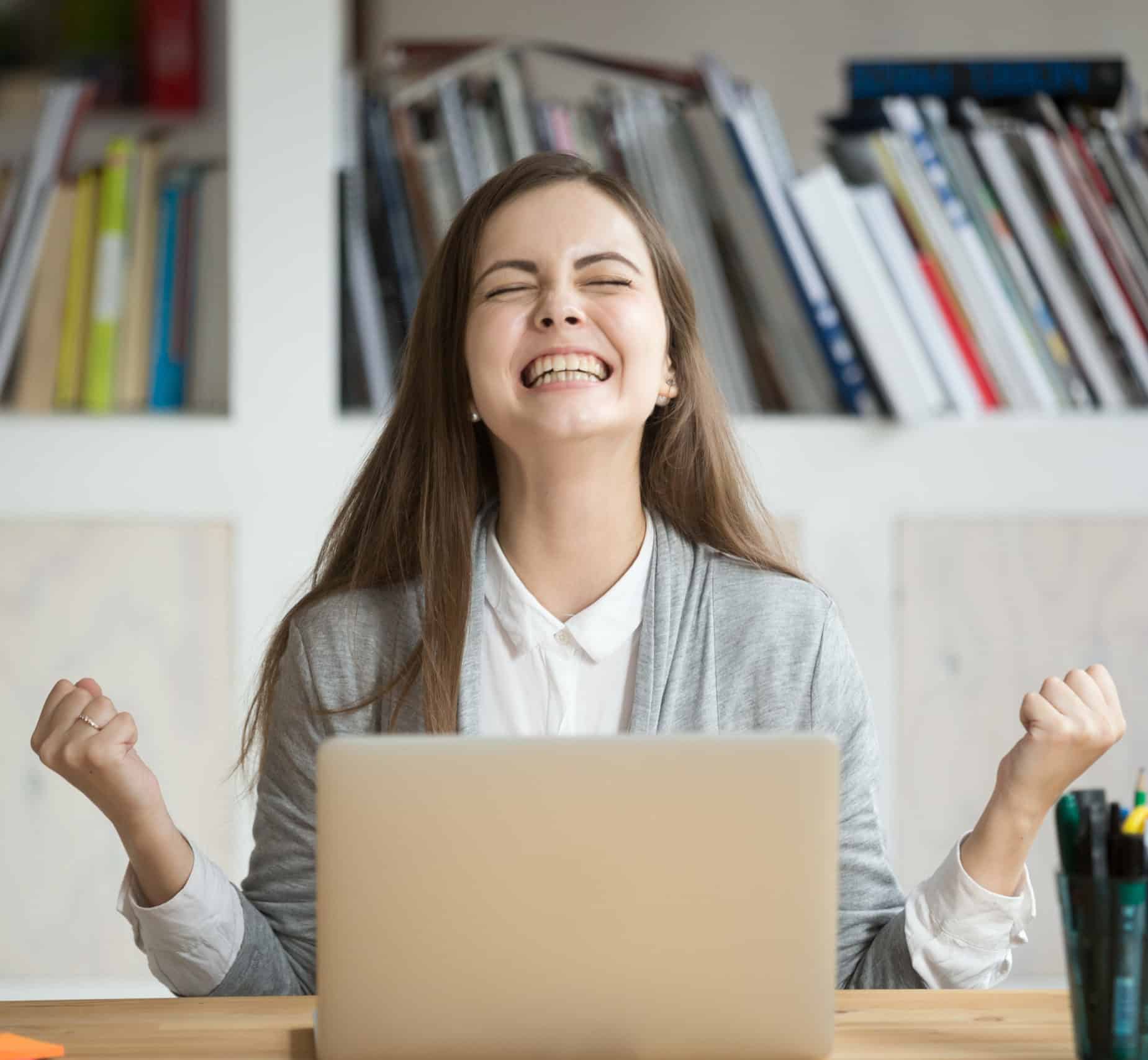 The Role of Captions in Education in 2020
Captions in education aren't just for those with hearing disabilities. As an additional tool for students and instructors, they transform the e-learning environment to create a more holistic teaching style.
Last semester, 75% of the 1,000 students surveyed were unhappy with the quality of their recent e-learning experience in part because of the lack of planning and utilizing new educational technology, such as captioning. Students rely on closed captions for lectures, meetings, or discussions to fully understand their educator's intended message.
With more than 80%of students worried about their academic performance during the 2020 quarantine, captions are a great resource to match the education quality of traditional in-person instruction. Outlined below are the benefits of incorporating a captioning program into every classroom.
Captions in Education Increase Retention
Studies produced by the U.S. Department of Labor show a 65% increase in students' retention of educational material three days after receiving instruction when both visual and auditory learning aids are available. However, retention drops to 10% when auditory information is presented alone. The combination of visual and auditory reception reinforces class material because it uses multiple parts of the brain to create a holistic learning experience.
Captions Reduce Distractions
The most common reason students use captions is to help them focus. Students can often become overwhelmed or distracted by technology. With constant ads, text messages, or other notifications bombarding their screens, it's easy to lose focus on the task at hand. Captions in education allows students to read and listen at the same time, keeping their focus on educational material. Sustained attention also leads to more efficient studying and higher grades.
Captions in Education Improve Comprehension and Literacy
According to a study from San Francisco State University, captions can improve reading comprehension for all students, regardless of age. Often, students' academic performance improved by a full letter grade. This data shows how captioning can transform a learning experience and maximize a course's educational benefits. Students that have access to closed captioning of their course materials can choose what learning style works best for them, whether this be reading, listening, or both.
Captions Decrease Students' Stress Levels
98.6% of students find video captions in education helpful to their education. They provide students with additional resources that alleviates the pressure of writing down lecture notes verbatim. By providing your students with captions for all audio and video, they can redirect their attention to understand the material rather than the exact wording. Students don't need to stress over missing information or speakers that are hard to understand.
Captions in Education Increase Student Participation
Online education often fails to keep students participating and engaged because of the mere distance between instructors and students. As the COVID-19 environment has prevented students from learning in traditional in-person environments, instructors and administrators are searching for new ways to keep students involved. Captions in education provide an opportunity for students to have exposure to the material in different ways which leads to more engaged students, better note-taking, and higher exam grades.
How cielo24 Works with Learning Institutions to Utilize Captions in Education
cielo24 proudly works with educational institutions across the United States and beyond to create a successful and accessible remote learning experience. Our captions in education and audio transcripts also help to increase engagement, improve GPAs and make teaching easier for all educators.
Begin captioning course video immediately at less than $1/minute. Contact us for a Free Enterprise trial based around your unique business needs. Or contact us online or call us at 1-855-243-5624.
You can also check out our new standard Audio Description solution, which helps schools meet compliance requirements and includes the audio track and visual description of what is happening in the video.