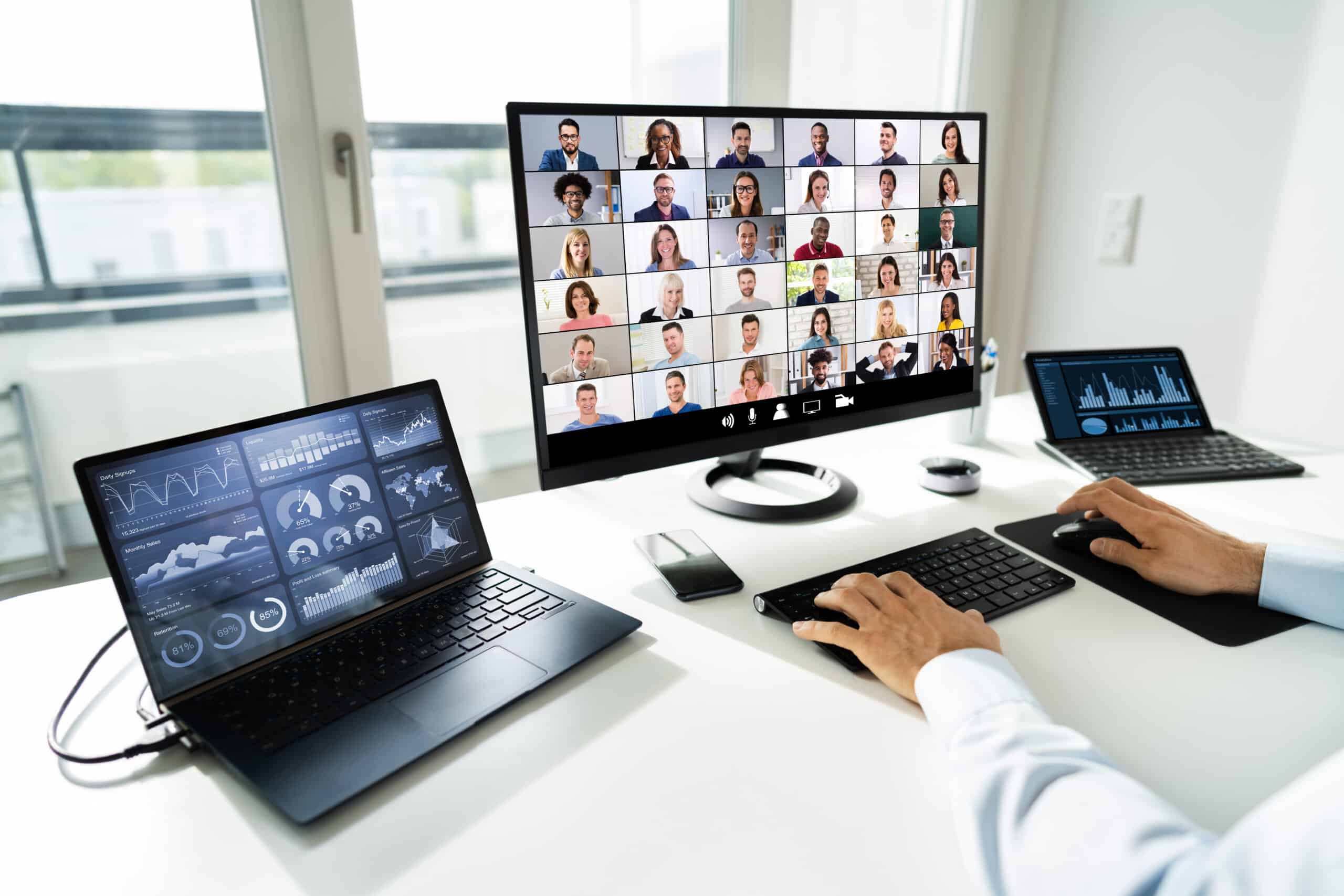 21 Video Marketing Trends to Watch Out for in 2021
The consumer market has dramatically shifted in 2020. With everything from education to holiday shopping moved online, it's no surprise that video is the number one media channel going into 2021. However, video marketing isn't just traditional point and shoot content anymore. Brands across the world are adopting cutting-edge video forms such as gifs, animated content, 360-degree experiences, and live videos, among many others.  
While we attempt to mentally leave 2020 behind us, it's important to consider the implications the pandemic has had on our internet and media habits. What worked in 2019 or 2020 isn't necessarily going to carry over into this new era. Outlined below are the trends most likely to explode in 2021. If you're looking to keep your brand fresh and innovative, keep reading.
Video Marketing Content
1. Captioning is once again a major marketing trend going into 2021.
With 92% of consumers watching video content without the sound, it's more important than ever to provide captioning to effectively communicate with your audience. (Forbes)
2. 63% of consumers believe they will use digital technologies more than they did before the pandemic began.
This is no surprise. Every aspect of our daily lives has transitioned to online settings. From education to retail shopping, organizations in every industry should be analyzing their current digital technologies. (Deloitte) 
3. Customers will spend 100 minutes a day watching online videos in 2021.
This has increased by 19% since 2018 and is not showing signs of slowing down. (Smart Insights)
4. Shoppable video is key for increasing eCommerce sales.
Embedding links in video content provides a clear, easy path to purchase for the consumer. Shoppable videos can actually yield better conversion rates than online store pages. (FinancesOnline)
5. 68% of consumers want to learn about new products and services through a short video.
Surveyed participants rated short video over traditional text-based articles, ebooks, infographics, or presentations. (Wyzowl)
6. Explainer videos, entertaining viral-style videos, and product demo videos
are among the top three types of video consumers want to see.
(FinancesOnline)
Viewers who see a 360-degree video watch the whole video 85% of the time, compared to 58.2% of regular video. (FinancesOnline)
8. Live videos hook viewers 3x times longer.
They create a brand image of humanity and authenticity that attracts customers. (Facebook)
9. One-fourth of video marketers have adopted interactive videos.
This number is expected to increase by 50% in the coming years.  (Wyzowl)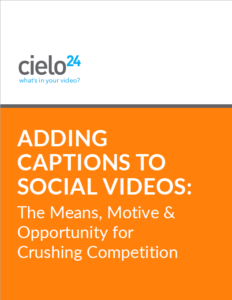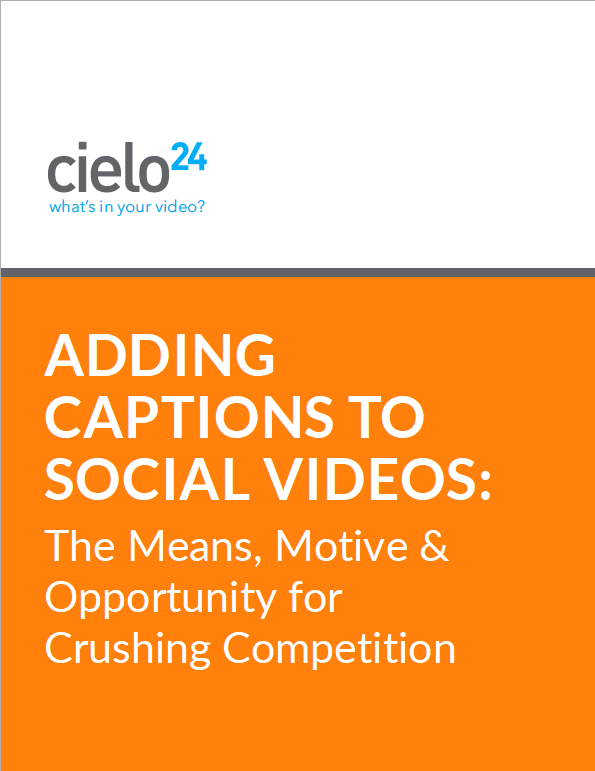 10. 39% of video marketers are now opting for vertical or square videos.
Video marketing is transitioning away from horizontal video to align better with emerging social media platforms, such as TikTok or Instagram. (FinancesOnline)
11. User-generated video content is key.
Only 25% of consumers trust company-created content, whereas 70% trust other customer opinions. This could be in the form of text-based reviews, photos, demo videos, vlog-style YouTube reviews, etc. (Smart Insights)
Messaging
The world is moving to a social enterprise mindset, meaning consumers are looking for companies that combine societal impact with profit. 
12. In 2020, 79% of brands redirected profits in a variety of ways.
This included donations to COVID-19 community initiatives, increasing measures to protect employee health and wellness, or adjusting pricing to accommodate economic changes during the pandemic. This trend is likely to continue in 2021 (Deloitte). 
13. Upholding promises to consumers is key.
It's easy to proclaim diversity, environmental, or organizational change. It's another to fulfill these promises. As a result, businesses that diligently work to uphold their social responsibility are growing 69% faster. (Deloitte) 
14. Customers are 1.6 times more likely to purchase from your brand when you demonstrate humanity. (Deloitte)
Social Media
15. 67% of C-suite participants said they increased their social media presence in 2020.
(
Deloitte
) 
16. Videos on Instagram, Facebook, or WhatsApp stories are expected to trend.
Their ability to disappear within 24 hours creates a successful customer engagement strategy. Ephemeral content such as these stories draw viewers in now, because they might not be able to view it later (Finance Online).
Other Technology
17. Executives reported digital technology (68%) as the number one priority
in the next 12 months with marketing and sales (61%) right after. (
Deloitte
) 
18. 77% of CMOs have adopted more automated work processes using AI technologies.
(
Deloitte
) 
19. App-based food or grocery purchases are on the rise.
95% of people who purchased groceries using an online service and 96% of customers who purchased restaurant food from an app saw this technology as an adequate substitute or superior alternative to in-person experiences. (Deloitte) 
20. More than half of the people studied said they desired a more "human" experience from their virtual environments.
(
Deloitte
) 
21. 75% of consumers expect brands to adopt new technologies to build a better consumer experience.
Now is the time to invest in technology that makes your user experience seamless to increase brand awareness and hopefully sales! (FinancesOnline)
cielo24 Captioning Solutions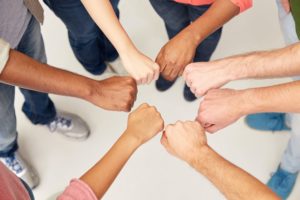 cielo24 proudly works with organizations in all industries to improve video marketing and make your media accessible!
Our Enterprise-level accounts help companies comply with WCAG standards and are built around your specific video needs. They come with the help of an account executive, a full suite of features, such as 16+ foreign language translations, advanced media data, and our video wrapper!
Want a plan without contracts or quotes? Our Self Serve web app allows you to get started ordering video captions without having to wait for contracts or quotes. All new users are given one free mechanical transcription. Then, order more machine or human-verified captions and transcripts for less than 1$/minute.
For more information on our captioning and video intelligence solutions, contact us online or call us at 1-855-243-5624.