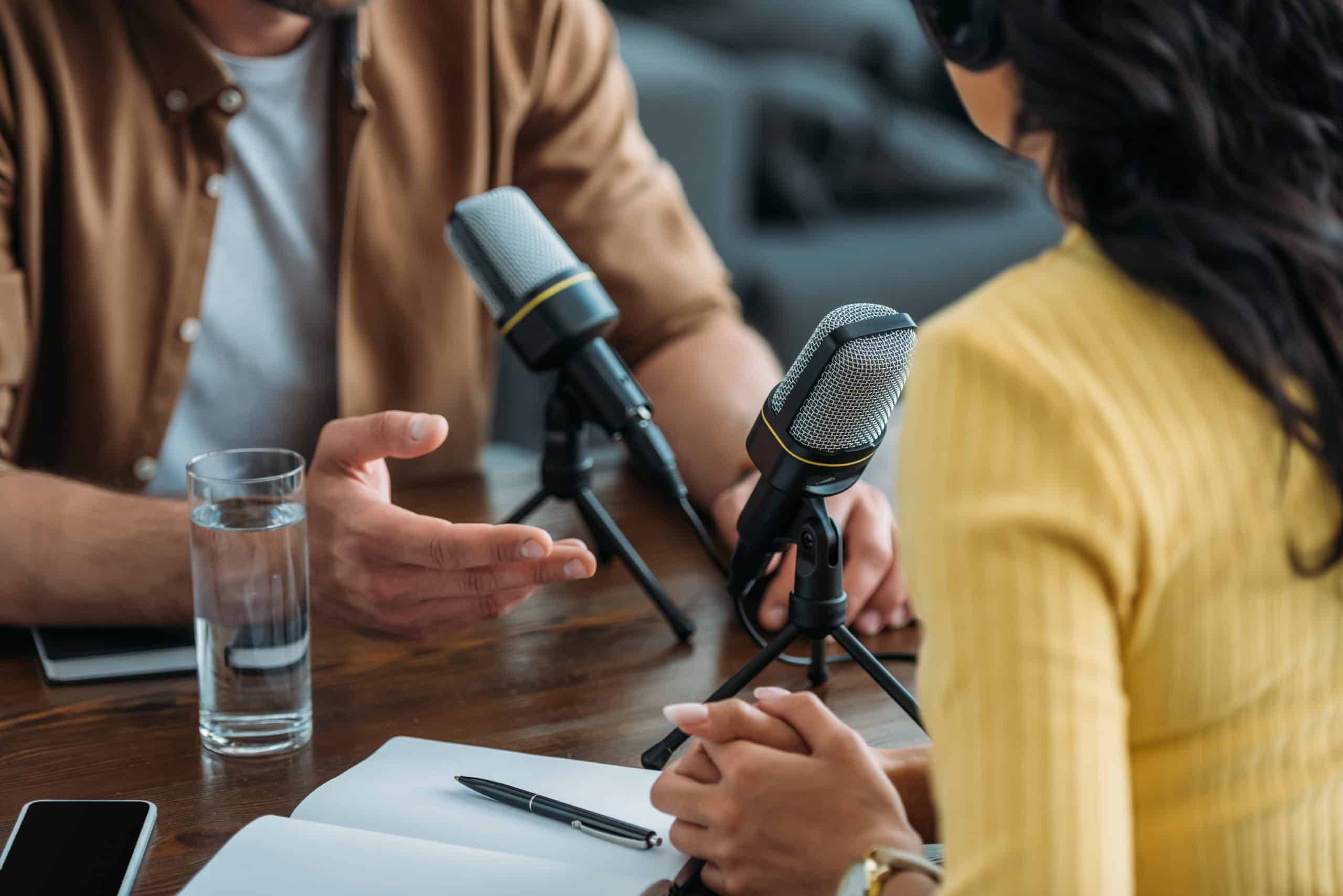 How Transcribing Podcasts Can Significantly Help Your Business
If you think podcasts have lost their touch, think again. Last year, over 55% of people in the US listened to podcasts. This number has increased significantly, even doubling in the last decade.
Besides that, podcasters are now actively transcribing their podcasts to expand their reach. How?
Captioning. More than 15% of citizens reported trouble hearing. Captioning and transcribing podcasts allows them access to your podcast with ease. That said, transcribing podcasts has many other benefits too. In this post, we discuss some of the benefits of podcast transcripts.
1. Improves Your SEO Standings
You cannot avail the advantages of SEO and digital marketing tools with podcasts. Transcribed content helps Google crawl your content and place it high up in the search engines.
If you add text with the audio, it is likely to increase the inbound traffic by 4.36%. Using this simple technique, you can improve your SEO efforts. Also, this will drive more users to your website.  
2.
Makes Room for More Content
Using the closed captions and transcripts of podcasts, you can produce other great content. From blog articles to social media posts, transcribed podcasts are marketing gold. They contribute to all your marketing campaigns in one way or another.
With the help of transcripts, you can create brand awareness while promoting your podcasts. In short, you end up saving a lot of time and money by transcribing podcasts.
3. Turn Podcasts into Video
Did you know you can also turn your podcasts into videos for maximum reach? Audio-only podcasts are not as engaging as visual content. However, once you add a captioned video, it is only a matter of time before you see a big leap in the engagement rates.
And as you know, multiple platforms rely solely on visuals to function. The simplest examples are Instagram, Facebook, Snapchat, and YouTube.
If you don't know how to convert podcasts into a video, don't worry. Here are four different methods to transform any podcast into a video.
Converting Podcasts Using a Movie Maker Application
There are several applications on Google Play Store or AppStore that allow users to create artistic videos. In a few clicks, you can combine audio and images to create a captioned video. For this, you need three main files:
The podcast audio.

The images or background files.

The captions file.
With all these elements at hand, you can easily create a video using the movie app.
Creating Videos with PowerPoint
We have all used PowerPoint to create presentations. But did you know you can save these presentations in different formats?
To create a video, save the .pptx file as a .mp4 or .wmv file. Next, click on File -> Export -> Create a Video. You could also simply click on the Export to Video button to save the presentation as a video file.
Using PowerPoint, you can create dynamic video content for your podcasts. But it is always a good idea to ensure the captions don't interfere with the video.
Record Yourself While Podcasting
We're sure you've seen many videos of creators filming their podcasts. This is an extremely engaging way to captivate viewers. And if you hadn't guessed, it is tried and tested by many successful podcasters.
For this, you can simply set up cameras wherever you record the podcasts and start filming before you start. This video is especially useful for web streaming. However, you can also add it to social media to draw more users to your channel.
If you host guests on your podcast, download relevant plugins to record the video for later use.
Turn them into YouTube Videos
Lastly, you can quickly upload the episode on YouTube. YouTube by default creates a video of the podcast file and lets you add any file to use as a background.  
However, we don't suggest using YouTube's automatic captioning feature. It is highly inaccurate and considered a big mistake by professionals. 
4. Increases Engagement and Accessibility
As mentioned earlier, 15% of listeners over the age of 18 in the US report hearing issues. Without captions and transcripts, it becomes difficult for them to access simple podcasts. This severely limits your reach.
Besides them, non-native speakers also might have trouble accessing audio content online, especially without transcripts or captions. Published transcripts help listeners pick up on words they missed. 
It is also a great way to help your viewers digest your podcasts in public when they don't have their headphones on hand.
Additionally, with the help of transcripts users can cite your podcast. If they hear something interesting, they would look for a text to copy and share on other platforms. Therefore, they are more likely to quote your podcast.
Caption Your Podcasts with cielo24
Closed captions are easy to get, but it is crucial for them to be accurate. Free software that uses automatic speech recognition (ASR) can only captions to about 60% accuracy. This is unacceptable if you want to increase brand awareness using transcribed podcasts.
To ensure high-quality captions, companies need to enlist a professional captioning service (such as cielo24!). Our services offer 99% accuracy, quick turnaround times, translation options, and media data services such as keywords, tags, AdWords, searchable captions, transcripts, and more.