15 Social Media Video Statistics You Need To Know…
Social media video has exploded in popularity with the growth of platforms like Instagram, YouTube, and TikTok. With the abundant audience that uses social media, marketing within this ecosystem is critical for an organization's performance.
Creating authentic and engaging video content is the key to succeeding in social media.
Here are the top 15 social media video statistics to know:
1. 93% of companies have acquired new customer(s) using social media videos.
2.  86% of social media users would like more videos from brands.
3. 73% of businesses have reported acquiring new customers using an Instagram Story.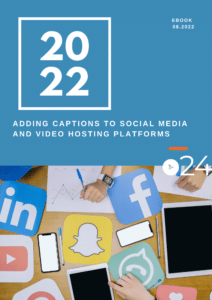 4. Tweets with video get about 10x more engagement than tweets without video.
5. 70% of YouTube users report that the platform makes them more aware of new brands.
6. Video accounts for 82% of all IP traffic today.
7. Social media marketing campaigns that utilize videos show a 34% higher conversion rate.
8. The long-form video content king: YouTube. In 2021, 89% of marketers utilized the platform for product videos and tutorials, behind-the-scenes vlogs, and shorter content on YouTube Shorts.
9. According to Facebook, 85% of people engage with social videos with the sound off.
10. 58% of viewers will complete an organization's video if it is less than a minute long.
11. 91% of Instagram users watch videos on the platform every week.
12. Shorter, the better. 15-second Twitter video ads achieve 3x higher completion rates compared to 30-second ads.
13. 74% of consumers use YouTube.
14. 77% of marketers report that their company utilizes YouTube to publish marketing videos.
15. Over 1 billion hours of video content are consumed every day on YouTube.
People spend almost 2.5 hours a day on social media. Add to that how 72% of people prefer to consume video content over any other format, but yet, according to Facebook, 85% of people engage with social videos with the sound off. As video continues to dominate the online world, providing captions is essential for both accessibility and content performance.
cielo24 provides robust Video solutions for Digital Accessibility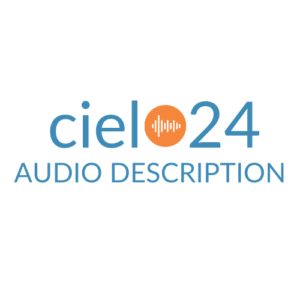 Looking for Audio Description? Get started with a WCAG-compliant Audio Description product.
cielo24's new Audio Description solution improves the video experience for people with low vision, vision impairment, and blindness. Give it a try now >>