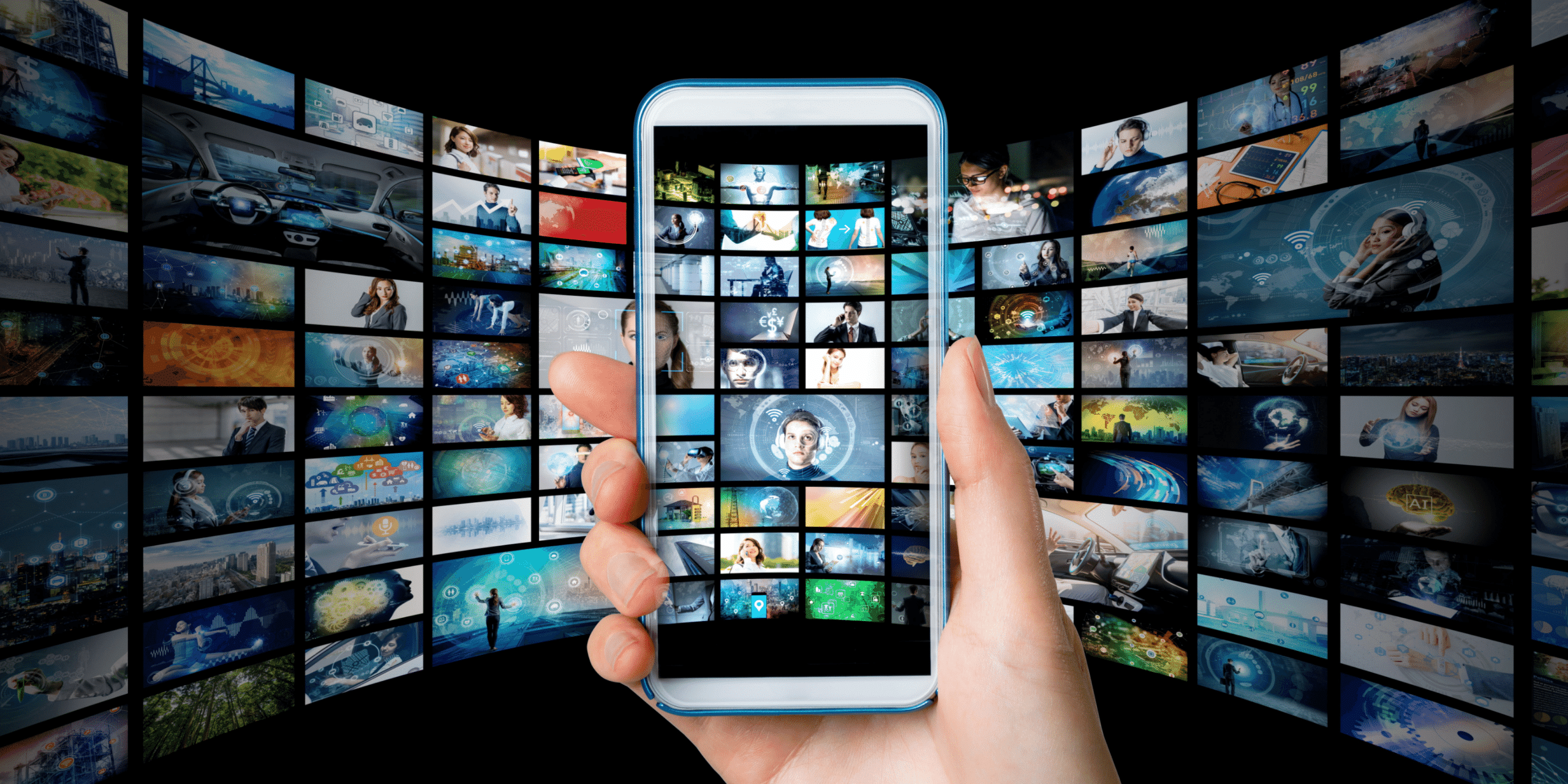 Proven Strategies for Successful Video Localization
Video usage as a form of communication has surged in popularity, with more than 72% of people favoring a concise video over reading an article. This shift in consumer preferences is substantial and has prompted companies to incorporate video as a fundamental aspect of their communication strategies. In a constantly evolving market, where customers demand tailored interactions with brands, businesses must understand that successful video localization is a vital asset that requires thoughtful investment and management to stay competitive.
To ensure your video content reaches a broader audience, let's explore methods to maximize its value and accessibility. Video localization refers to modifying multimedia content to meet the cultural preferences of a specific audience. This process involves translating the audio and video and adding subtitles, captions, or dubbing. The primary goal is to ensure that the intended audience can understand and appreciate the content, regardless of their cultural background. In today's highly competitive marketplace, video localization has become essential for brands looking to attract new customers and strengthen their relationships with existing ones by providing culturally relevant content.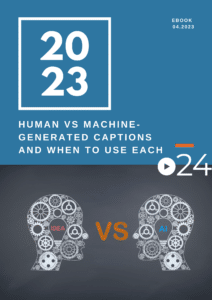 Video Localization: A Suitable Investment for Global Reach
Investing in video content can be a wise move for businesses seeking to establish better connections with their customers. Statistics indicate that video content has influenced the purchasing decisions of 88% of people and has led to increased sales for 81% of marketers. With 73% of people prefer video content over written articles, it's clear that video has become a highly effective medium for delivering messages.
In today's digital age, video consumption is ubiquitous, with 78% of people watching videos every week and 55% viewing them daily. It has become a robust sales and marketing tool as consumers spend around 100 minutes daily watching online content. However, not harnessing video localization can result in missing out on up to 80% of the world market, as 56% of consumers prioritize receiving information in their language over price. Thus, video localization can be a game-changing strategy for businesses seeking to reach a global audience and significantly enhance their sales success.
The statistics speak for themselves. Video localization is an intelligent strategy to increase the value of video assets and reach a broader audience. With all these positive statistics, you may be asking yourself, "How can my brand/organization/company benefit from video localization? We've got you covered.
Benefits of Successful Video Localization
Brands can benefit significantly from video localization by expanding their reach and engaging with global audiences more effectively. Here are some benefits that brands can expect from investing in audio or video localization:
Increased Engagement: Video content is a popular form of media that attracts more viewers through audio translation services, resulting in more prolonged engagement and conversions.
Improved Brand Perception: Brands can improve their perception in the eyes of local audiences by speaking to them directly through localized content, generating revenue on a large scale.
Increased Revenue: Video subtitles and caption translations can boost revenue by generating increased engagement with content. Research has demonstrated that localized video content can increase sales by up to 15%, and customers are more inclined to purchase services if they are addressed in their native language. Therefore, businesses can significantly benefit from investing in video localization services to drive revenue growth.
Competitive Advantage: As more brands invest in video localization, it becomes a competitive advantage to stand out from competitors. Brands can promote themselves as global players by using localized content to reach audiences in different countries.
Video localization is the key to unlocking a global audience and generating substantial revenue for businesses in the real world. By tailoring videos to cater to different cultures and languages, companies can boost their brand awareness, engage with customers on a deeper level, and ultimately increase their profits.
Localization for Revenue Generation
Studies have shown that providing information in a consumer's native language can significantly impact their purchasing behavior. Research conducted by the Common Sense Advisory revealed that consumers are likelier to buy from websites that offer content in their own language. Furthermore, a study by the European Commission found that a staggering 90% of internet users in the EU prefer to browse websites in their language.
The entertainment industry has already experienced the power of localization in action. The worldwide success of the Hollywood blockbuster movie "Avengers: Endgame," grossing $2.798 billion, is attributed mainly to the film's localization efforts, including translating dialogue and subtitles into Mandarin and adapting visual elements to suit Chinese culture. This triumph demonstrates how localization can tap into new markets and skyrocket profits.
The gaming industry has also reaped the rewards of localization efforts. Video game publisher Electronic Arts (EA) reported that in 2019, 33% of its total net revenue came from international markets, with localization playing a vital role in its success. EA invested in localizing games in languages such as Japanese, Korean, and Simplified Chinese, leading to increased sales and revenue growth in those markets.
By connecting with audiences on a personal and cultural level, companies can unlock new revenue streams, build brand loyalty, and expand their global footprint. cielo24 provides an innovative solution for businesses and content creators to connect with international audiences while safeguarding their brands. Through its advanced hybrid AI-human video localization technology, cielo24 ensures high-quality, efficient, and scalable media content localization, even without source files. The technology integrates human oversight to ensure brand integrity and prevent machine errors while providing valuable media intelligence and search capabilities. With cielo24's cutting-edge video localization and voice solutions, businesses can unlock the full potential of their media content in global markets.
Do's of Successful Video Localization:
Ensure the translation is accurate and true to the original message.
Opt for a neutral accent that appeals to a broader audience.
Use subtitling translation services to allow the audience to read the original dialogue.
Ensure the content is accurately culturally appropriate for the audience.
Seek guidance from a professional video localization company throughout the process.
Don'ts of Successful Video Localization:
To ensure accuracy and maintain the intended message, it's best to avoid relying solely on machine translation for video transcription and translation services.
During voiceover translation, it's essential to avoid cultural references that the target audience may not comprehend.
When providing dubbing services, avoid mixing languages to prevent confusion and ensure clarity of the content.
Keep in mind that localization plays a critical role in search engine optimization (SEO), so it's crucial to focus on translating and adapting titles, descriptions, and tags to reach a broader audience.
Summary
Video content has become crucial to any successful marketing strategy in the digital age. Businesses that aim to thrive in a competitive environment must recognize that it's not just about producing videos; it's about creating top-notch multimedia content that appeals to their target audience, regardless of their language or cultural background.
Furthermore, video localization is a wise investment for companies looking to boost brand recognition, increase product sales, enhance engagement, and connect more effectively with their target audience. By adapting their video content to various languages and cultural preferences, businesses can significantly improve their chances of success and generate more revenue.
cielo24 Video Localization Solutions and Enterprise Solutions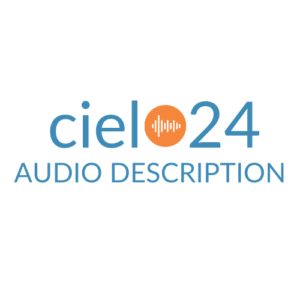 Audio Description: Looking for Audio Description? Get started with WCAG 2.1 AA compliant Audio Description product. cielo24's new Audio Description solution improves the video experience for people with low vision, vision impairment, and blindness. Give it a try now >>
Captions: According to a survey by Verizon Media, 80% of consumers are more likely to watch an entire video when captions are available. Enjoy a complimentary trial account.
International Business: International organizations enjoy local hosting, a wide range of foreign languages, and other services; learn more.
Contact Us: Contact cielo24 for additional information about Video localization services, contact us here.