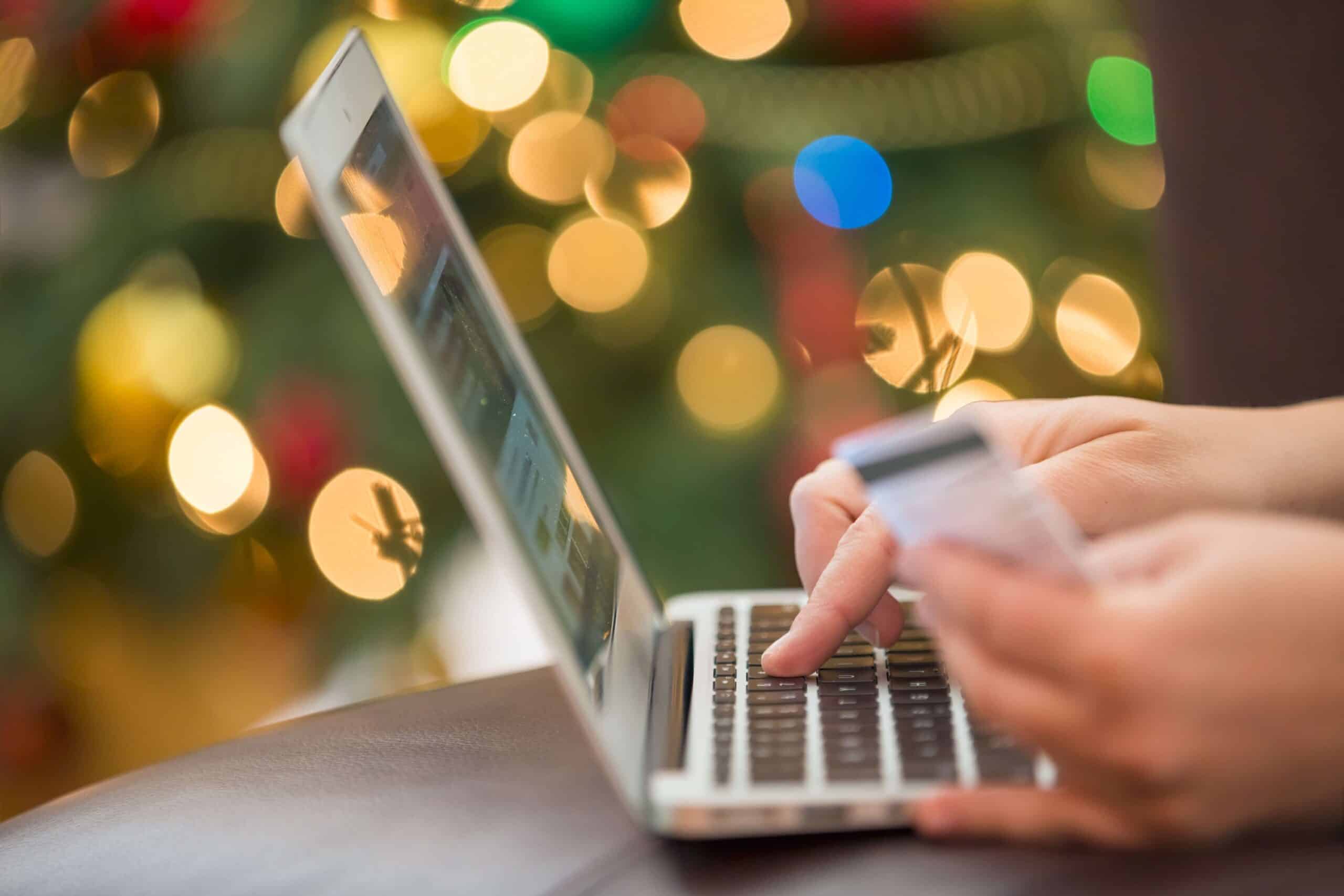 5 Digital Marketing Strategy Insights For A Mobile-First Holiday Season
Google Research Confirms It's a Mobile-First World. What Does this Mean for Digital Marketing Strategy this Holiday Season?
Mobile-first means that consumers are most often turning to their smartphones to get the answers they seek. Gone are the days of searching only on a desktop computer.
Today we use multiple devices, sometimes concurrently, to browse the web, check social media, communicate, watch videos, and more. I know I'm guilty of using multiple devices at once.
But what does this trend mean for marketers? And how will this impact 2017 Holiday marketing strategy?
To begin let's take a look at what Google found out in their research report "How People Use Their Devices."
Mobile-First
In today's world, where answers are expected immediately, people are turning to the closest thing — their smartphones. On your average day, 80% of people aged 18-49 use a smartphone and spend an average of 3 hours per day on it.
Nearly 4 in 10 people search only on their smartphones, which has led to more searches happening on mobile than on computers. Due to this shift, Google has announced it is releasing a mobile-first index in the very near future.
A mobile-first index means that Google will create and rank its search listings based on the mobile version of the content, even for listings shown to desktop users. Before this is released, it is crucial to optimize your website for mobile.
In addition to high mobile search volume, over a quarter of users only use a smartphone. If you aren't prepared to reach customers on mobile, you are missing out on a 1/4 of your potential audience!
Multiple Touchpoints
There are now more ways than ever to engage with your audience. Google found that in addition to smartphone usage, on an average day, 67% of people use a computer and 16% use a tablet.
For many users, this involves a rotation between different devices. Throughout the day, 57% of people use more than one device, and when at home, 1 in 5 people use another device while also using a computer.
Regarding web browsing, almost everyone is doing it (94%), and 50% of people browse on more than one screen, mainly smartphones and computers.
With this fluid movement across screens, it's vital that marketers ensure their audiences are receiving the same great experience across any device.
Shopping Preferences for Different Devices
Google found excellent search growth for various industries over the past year, including 40% increases for Apparel and Consumer Electronics and a 45% increase for Home and Garden.
Possibly even more useful is that Google analyzed the fastest growing mobile search trends for each industry. Take a look below to see a sample of what is getting the highest Year Over Year search growth on mobile.
Beauty and Personal Care:
Makeup and Cosmetics – 50% growth
Perfumes and Fragrances – 40% growth
Skincare – 35% growth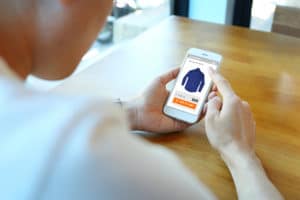 Apparel:
Petite Clothing – 80% growth
Coats – 55% growth
Sleepwear – 50% growth
Consumer Electronics:
Home Audio Equalizers – 80% growth
DVD Players – 60% growth
GPA Devices – 50% growth
Food and Beverage:
Prepared Foods – 55% growth
Restaurant Reservations and Booking – 55% growth
Online Grocery Shopping and Delivery – 50% growth
Home and Garden:
Decorative Throw Pillows – 85% growth
Kitchen Storage – 85% growth
Coffee Table and End Tables – 80% growth
Media and Entertainment:
Comics and Graphic Novels – 55% growth
Sci-Fi and Fantasy Films – 45% growth
Sports Scores and Stats: 50% growth
5 Digital Marketing Strategy Tips for the Holidays
 1. Brick-and-Mortar Paid Search
Brick-and-mortar business marketers may feel that running paid-search is not the right place to spend this season, well it is time to reconsider your digital marketing strategy.  Bing Ads released research shows that paid search advertising can make a big impact when it comes to in-store holiday purchases.
2. Video, Video & Video
Last holiday season, John Lewis ran a with a popular video ad featuring "Buster the Boxer"  enjoying a little girl's trampoline Christmas present. The retailer also worked with a wildlife charity, coupled with the ad.
The ad was very effective as it capitalized on the nostalgia of the holiday, but does so with humor, happiness and well… animals. Consumers found it appealing, and it worked.  By now we all know the popularity of video and social media.  Marketers don't need to break the bank any longer to compete with big advertisers. It's as simple as creating a short-form video with memorable subject matter.
3. Free Shipping
Take a look at lessons learned from retail giant Amazon.  When it comes to online and mobile shopping free shipping has always been a huge attraction.  Accenture's research supported the importance of free or low-cost shipping, noting that 62% customers said the most significant frustration of shopping online was the cost of shipping.
4. Urgency Purchasing
Mobile technology has facilitated the era of convenience and instant results. Flash-sales and limited-time offers are both great ways to create urgency in an age where customers are confident they can find deals online.  Using urgency and time-limit offers can generate an impulse that customers might miss out on something special and a sense of urgency to take advantage before it's gone.
5. The Best of All Worlds
We know that consumers are shopping online from the convenience of their homes. Give them the incentive to order online yet come into your store to pick-up their purchase!  There is something about the ambiance of the holiday buzz that consumers only get when they go to the shops.  Picking up in-store purchases has become a popular option even opportunity for shoppers.
The in-store pick-up shopping experience is convenient, satisfying, and becoming much more popular. According to eMarketer's report on holiday shopping, 59% of customers said that in-store pickup met their expectations, and 28% said it exceeded them.
These are only a few digital marketing strategy insights that marketers can use to boost holiday sales.  One of the best things you can do is test these trends in your digital marketing strategy and have conversations with your team to find out what is working to bring in your target market.