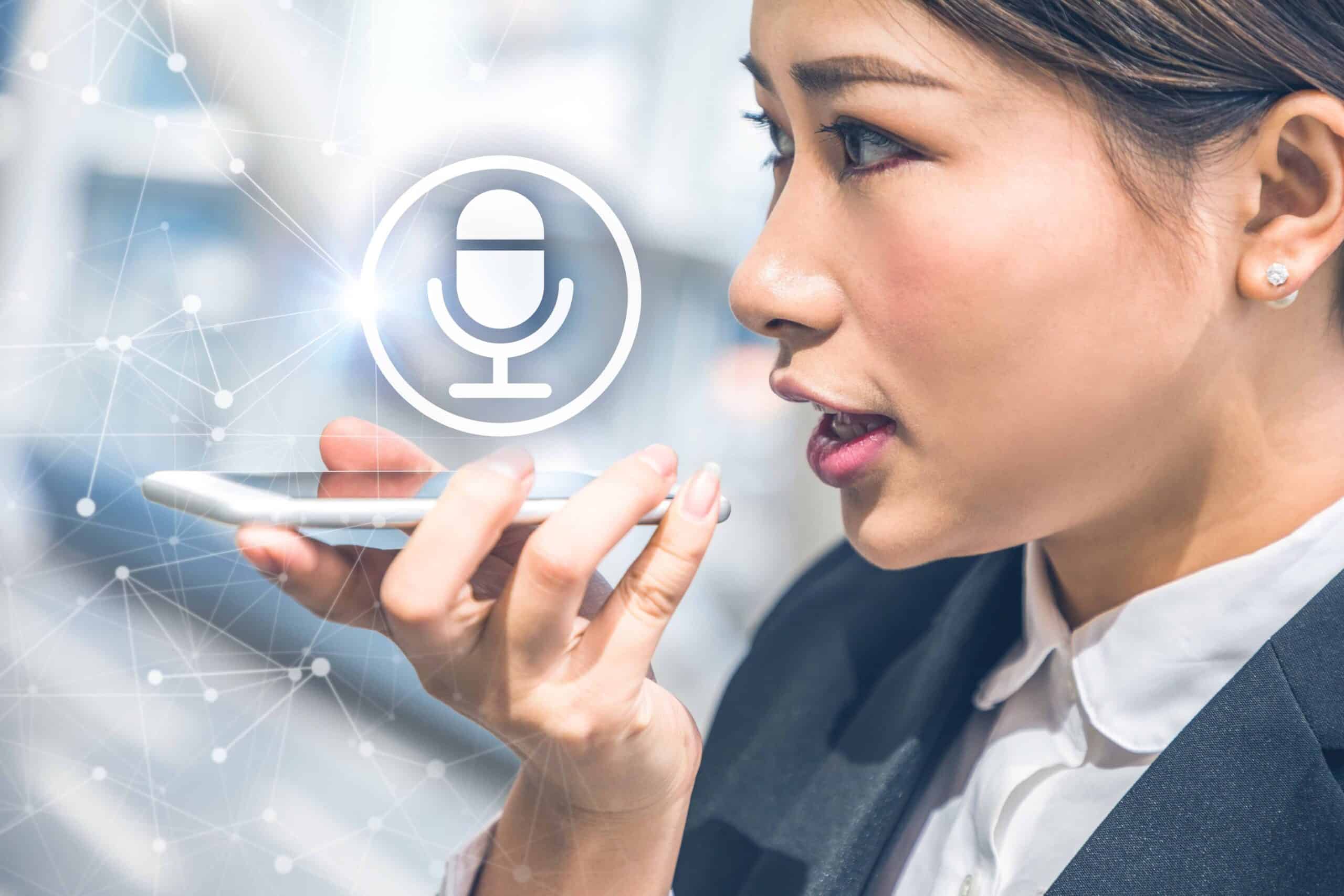 Tips for Achieving a Quality Audio Recording
Lets talk about audio recording. As Confucius eloquently stated, "Success depends upon previous preparation, and without such preparation there is sure to be failure."
Many people benefit from the use of audio recordings for their education, career, or personal development. Graduate students use them for their dissertations or thesis. Researchers use audio recordings while performing fieldwork. Business administrators use them during important meetings. Musicians use audio recordings during the creative process. Journalists and content developers use them during interviews.
But not all audio recordings are created equal.
There is nothing worse than recording a critically important conversation, relying on that recording for your notes and records, only to discover that the recording didn't save or the quality was too poor to use effectively. As we work with audio recordings on an hourly basis, we're experienced in what produces a quality audio recording, giving you the easiest and best chance for an audio file that will serve you well.
Here are 4 tips to follow to ensure a quality audio recording:
A proper recording device
Whether you're using an online tool with recording capabilities – such as Skype for Business or Online Voice Recorder – or a handheld recorder, it's important to make sure you're using a quality device. It's also imperative to test any device or software before taking it into the field.
Using your recording device properly
As mentioned in step 1, it's critical that you know how to use your recording device or software. If it's an online application, make sure you know how and where the audio files save. Test them for how they pick up background noise. Know how to stop and start the recording with ease.
Attention to your surroundings
Make sure you're in a relatively quiet location with minimal background noise is imperative for a proper audio recordings. For example, avoid things like fountains in the vicinity (they're soothing to listen to, but can greatly reduce the clarity of your audio file. Also, make sure your subject has minimal background noise (if remote), and that you hold the device close to their face (but not awkwardly close) if using a handheld recorder in person.
By following these three tips you will ensure a quality audio recording. And, of course, our recommended next step once you've got your recording is to transcribe it online – saving yourself hours of time!Innovations like digital recorders and transcription services were made to make life easier, but by failing to take the appropriate preparatory actions you could end up making life incidentally more difficult.
Using audio recordings for SEO
For SEO to apply, search engines  must first be able to crawl, interpret and then index your content. Only once a web page is indexed, can it be found through a Google search. In the case of online audio recordings and video, search engines are unable to crawl the actual video content because only text, not spoken word, is visible to them.
Businesses can overcome this indexing obstacle and enable successful SEO for audio recording by using the video's transcription data. This tactic creates a textual representation of the spoken content in videos, allowing search engines to crawl all of your video and audio content and accurately index.
How to Format Your Video Transcription for SEO
The transcription should be pasted directly into the description section of the video or into the HTML of each of the web pages where your videos are hosted.
Make sure to take the time to format the transcript itself according to the standard hierarchy that you would use on any page. For instance, include Title, H2, bullets and other organizational page elements that effectively communicate to a search engine that your content is essential.
Without applying these page elements, you may be adversely affecting your SEO ranking. Careful not to hide content either, as that will be noticed by search engines and your SEO ranking will be negatively affected.
cielo24 Audio Transcription and Caption Solutions
At cielo24 we offer a Self Serve web app that allows you to get started ordering foreign language video captions and transcripts immediately, without the wait for contracts or quotes. You can select a preliminary amount of free machine-based transcriptions and captions – which provide a lower level of accuracy guarantee, or human-verified transcriptions beginning at less than a dollar per minute.  For more information on our video transcription, captioning and video intelligence solutions, contact us online or call us at 1-855-243-5624.
***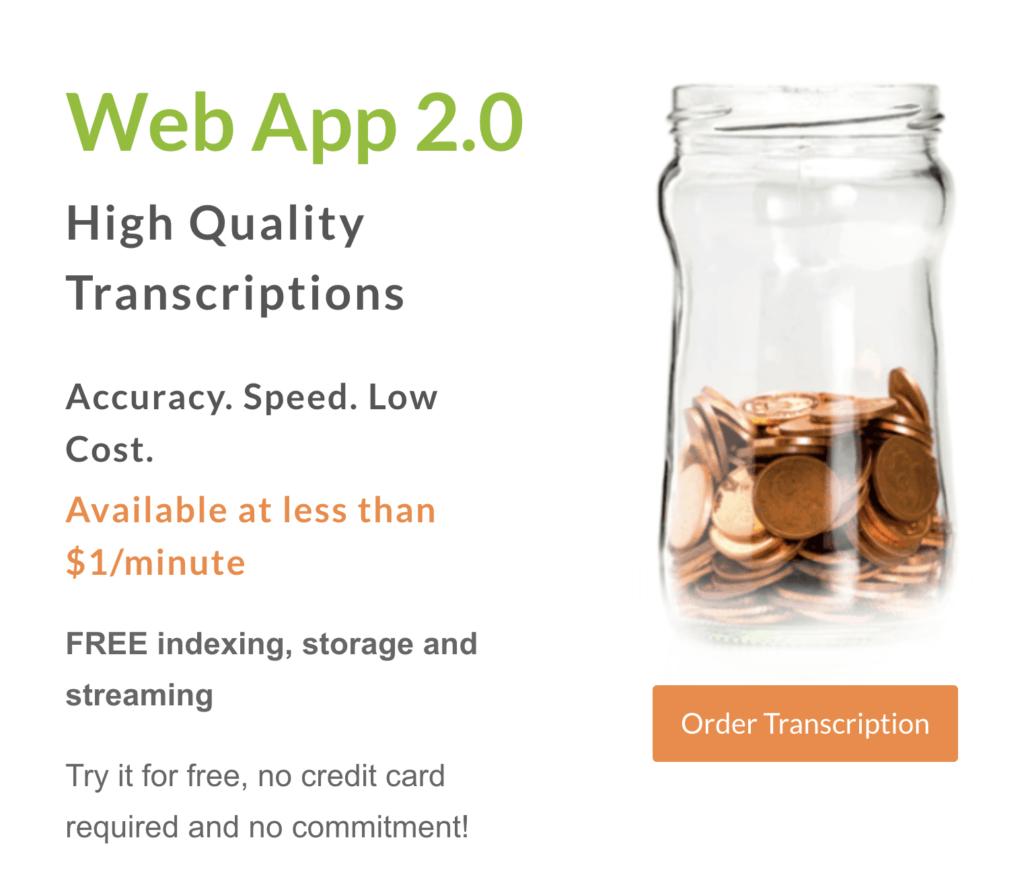 cielo24 is removing barriers to increase video marketing ROI, searchability and compliance for all your videos!
cielo24's new Self Serve app is easy to use and extremely cost-effective. Within minutes a video can be uploaded to your account and you will receive a free machine-based, searchable transcript with keywords.   Take a Video Captioning test-drive >>