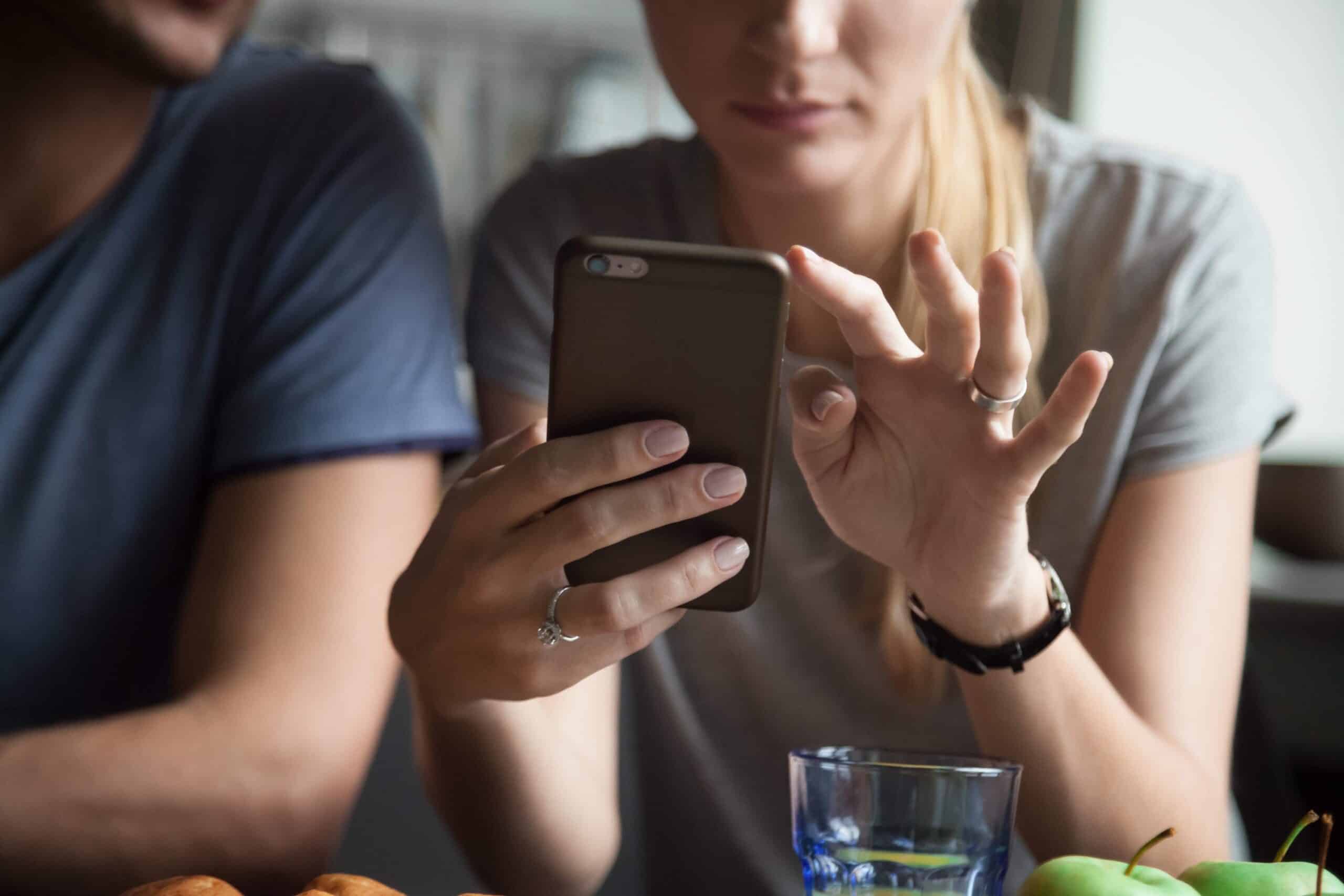 How to Add Facebook Video Transcripts and Captions
The time is now to utilize on Facebook video transcripts and captions. As of the fourth quarter of 2018, Facebook had 2.32 billion monthly active users. Facebook is the first social network to surpass 1 billion registered accounts and currently sits at 2.27 billion monthly active users.
In 2017, roughly 85% of all Facebook video is viewed while muted, or without any sound. This is an astounding opportunity for content creators of all types. As Facebook video continued to sweep the internet as a burgeoning medium, it was also very likely that video content would be completely useless if not captioned or transcribed.
Number of monthly active Facebook users worldwide as of 4th quarter 2018 (in millions)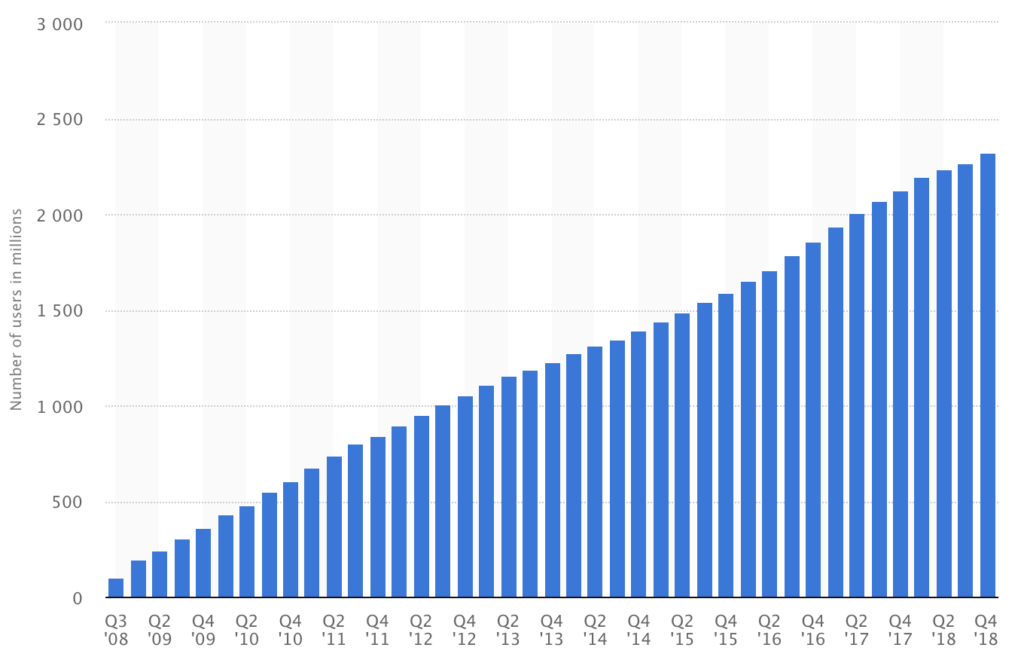 In response to this statistically significant discovery, Facebook began making it possible for people to add captions to their Facebook videos free of charge using SubRip, the most common type of video captions or subtitles file in use on the internet. SubRip is a free online software program that allows users to "rip" subtitles or captions from their videos and match the timing of the audio.
However, SubRip is an extremely basic version of captioning and also somewhat complicated and time intensive to use. For example, to caption videos on Facebook, users have to go through a series of cumbersome steps.
Facebook will also auto-generate captions for you, but the quality of these captions is very poor and adds even more tedious steps to the video captioning process due to the amount of manual editing that is required.
While it's fantastic that Facebook has provided the means to caption your own video content within their platform, the amount of work required to caption your Facebook videos is a deal breaker for a lot of content creators.
For example, content must be pre-converted into a .srt file and manually edited. It must also be done in each specific language and lacks basic captioning accuracy capabilities. It ends up taking considerable time, with little noticeable increase in the video ROI.
This is where Facebook-compatible video captioning and transcription providers make life much simpler.
Uploading Facebook Video Transcripts and Captions Using cielo24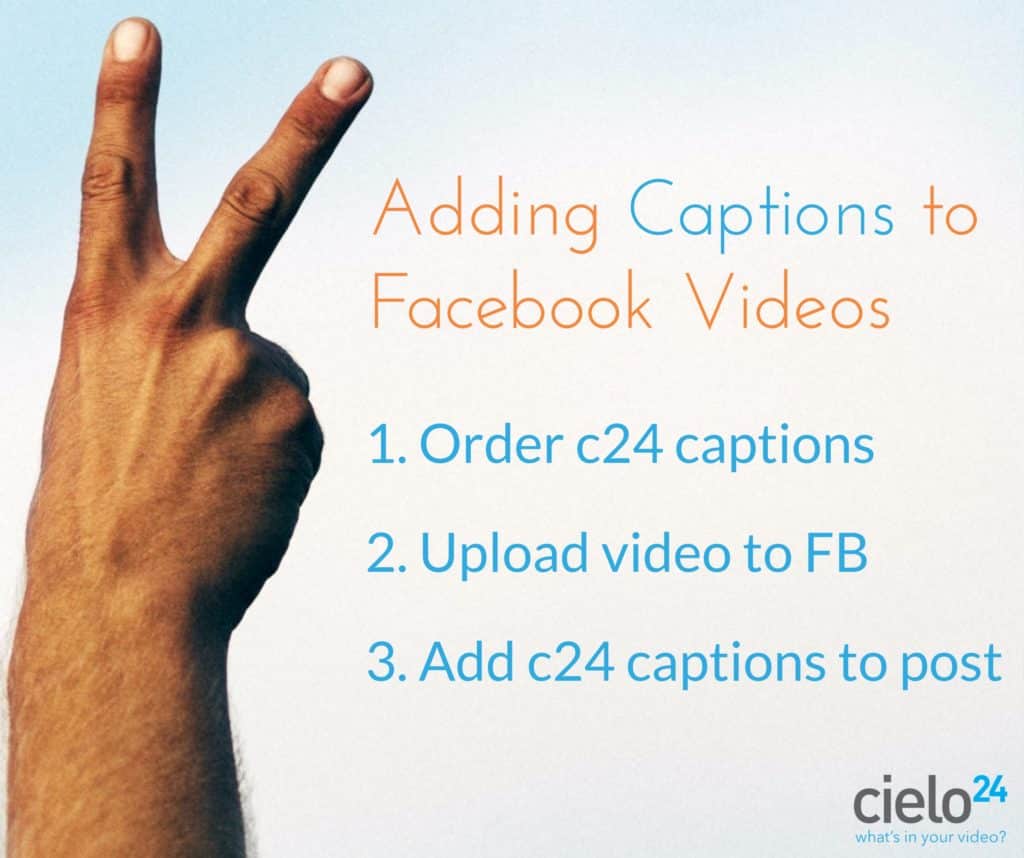 Step 1: Purchase a highly accurate human verified video caption for less than $1 per minute.
Step 2: Upload your video to Facebook.
Step 3:  Click "edit" your video where you can upload your .srt file.
The end. Enjoy.
The Benefits of Using Facebook Video Captions
On top of the streamlined process and ease of use provided by video captioning and transcription service, there are many benefits to having human-verified captions:
Human-verified captions help improve brand perception through the high quality of your captions and therefore video
Human-verified captions prevent a negative SEO score from machine quality caption data that produces unrelated content keywords
They reduce the amount of time spent "fixing" your captions… by a lot
They can translate foreign languages
Human transcriptionists can decipher heavy accents, dialect or jargon that needs identifying
They can identify multiple speakers and contextual elements beyond speech-to-text
Video Transcript, Caption, and Subtitle Solutions
At cielo24 we offer a Self Serve web app that allows you to get started ordering foreign language video captions and transcripts immediately, without the wait for contracts or quotes. You can select a preliminary amount of free machine-based transcriptions and captions – which provide a lower level of accuracy guarantee, or human-verified transcriptions beginning at less than a dollar per minute.  For more information on our video transcription, captioning and video intelligence solutions, contact us online or call us at 1-855-243-5624.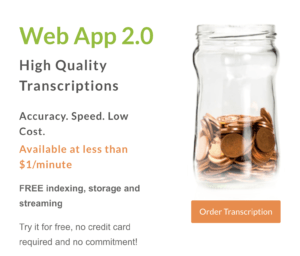 cielo24 is removing barriers to increase video marketing ROI, searchability and compliance for all your videos!
cielo24's new Self Serve app is easy to use and extremely cost-effective. Within minutes a video can be uploaded to your account and you will receive a free machine-based, searchable transcript with keywords.   Take a Video Captioning test-drive >