The "Sound of Metal" Film Is Helping The Deaf and Hard-Of-Hearing Communities
The "Sound of Metal" film Is helping the deaf and hard-of-hearing communities in a very big way.  This is some of the most exciting content in support of under-represented communities.
"It was really immersive," said Riz Ahmed to Deadline on his role as Ruben, a drummer who loses his hearing while on tour with a heavy-metal band and finds comfort and hope through the deaf community. "It was about respecting these cultures and sub-cultures as communities… I'm just so grateful to have experienced having made this film. It's one of the special experiences of my life."
Special because it took him deep into the sub-culture of the deaf and hard-of-hearing community through a first-hand transition of hearing loss. Losing one of the five primary senses is as transformative as life experiences come, and one that hasn't been prominently portrayed through modern film.
So, what does this mean for the deaf community when it comes to being both portrayed in as well as the audience of a film? It's something that Director Darius Marder was very cognizant of from a technical and artistic perspective.
Being A Part of The Deaf and Hard-of-Hearing Communities Is Not Just A Disability But A Life Experience
Sound of Metal is one of the first films to make closed captioning a central part of the storyline instead of a secondary form of auditory experience. The film uses both captions and audio descriptions throughout to carry the plot, as the sound is progressively muffled, distorted and cut in and out – much in the way Ruben experienced his own hearing loss. This helps place the audience into the experience of hearing loss and deafness.
Yet, instead of being a story of loss rooted in deafness, Sound of Metal is "deeply empathetic towards the deaf as it tells a universal story of dealing with change," as reported by Collider.
And, on the experience of learning to speak American Sign Language, Ahmed said, "Something I found out about sign language, which was really interesting, was just how emotional it is, to express yourself in sign… Communication is something that is so valued. The deaf and hard-of-hearing communities can often be very tight-knit, because of the oppression and the challenges they face, and the dominance of hearing culture. It was really interesting to explore from the perspective of a newbie, from the perspective of someone who doesn't quite fit in that culture, and that's very much what my character's going through."
Building the Foundation for ADA Progress
Having stories like Sound of Metal helps to advance the deaf and hard-of-hearing agenda of understanding and accessibility. One of the challenges with accessibility and compliance is the basic comprehension of a disabled community's life experience. Without that awareness, it can be difficult to get organizational buy-in and investment for the tools needed to create a more accessible environment, either in a learning institution, a workplace or in a social setting.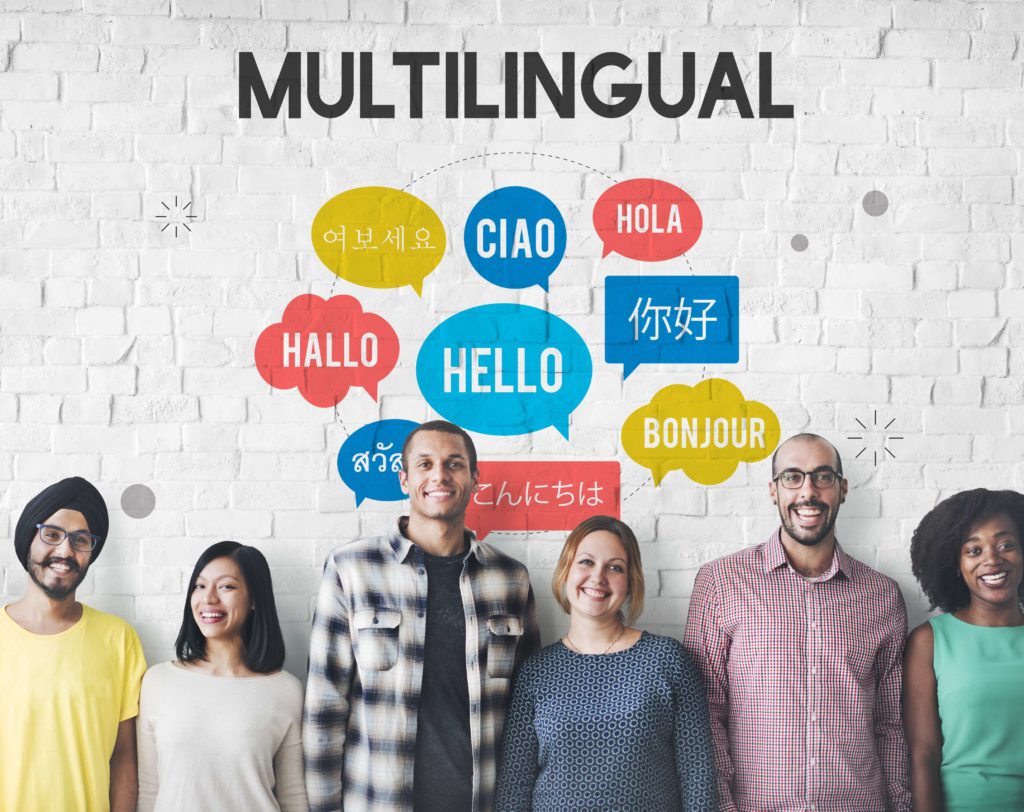 How to Use Captions and Transcripts to Make Your Content ADA Compliant
Use High Accuracy Captions

Learn how to monetize video & audio transcripts >>
On September 22, 2016, the FCC issued a ruling requiring video programmers and content owners to ensure that their captions meet the highest level of accuracy standards – with proof. The reason being was to create a user experience that replicated the same "aural experience" of the hearing listener.
Take, for example, a scenario in which someone with hearing impairment is watching a captioned video with a minor decrease in captioning accuracy. Instead of "will you marry me" the captions read "will you bury me?" The viewer can likely discern through context clues the true meaning of the dialogue, but they are of course left to judge that for themselves.
Make Sure All Video and Audio Resources are Captioned
The key to true compliance is to make sure all your media files are accessible to all people – even old video and audio in your archives. This can seem overwhelming but working with a captioning and transcription partner like cielo24 can help you build a workable plan to caption and transcribe all your media at a pace you can manage and afford.
Create a Culture of Compliance in Your Organization
You must open the dialogue within your organization about the importance and validity of accessibility. Everyone – from the President to the mail clerk – needs to understand that you're an institution that supports accessibility because it's the right thing to do – not just because the law requires it. You can do this by creating accessibility policies and procedures that everyone is familiar with, by making captions auto-play on all video instead of opt-in only, and by vocally embracing a non-discriminatory atmosphere.
Stay on Top of New Technology and Regulations

Are you using all your video data? Learn how >>
Finally, you want to keep apprised of new compliance laws and regulations – which are updated regularly to keep up with technological advancements. And, hand-in-hand, technological advancements usually come with new accessibility tools and functionality that you can turn to in order to maintain your ongoing compliance. A solid captioning and transcription partner like cielo24 will handle this subject matter expertise on your behalf.
 

Creating Accessible Video & Audio for the Deaf and Hard-Of-Hearing

cielo24 proudly works with media organizations across the globe to make an accessible video!  Other benefits of using captions and transcripts to make media accessible are increased engagement, improved SEO, and increase conversions for digital content.

Test our cutting-edge captioning and transcription platform through a Free Trial. You can test drive any service level to make sure you're getting the right fit for your organization.

Begin captioning immediately at less than $1/minute.  Or contact us for a Free Enterprise trial based around your unique business needs. Or contact us online or call us at 1-855-243-5624.
One free podcast recording into video caption and transcript
Video Wrapper 3.0 – our exclusive interactive video player
Media intelligence – topics, tags, keywords and more – all displayed through the interactive video player
Integrations – we can integrate the trial directly through your video platforms, so you understand how the integrations work